Sylvia Plath | Success Story of the magical American Poet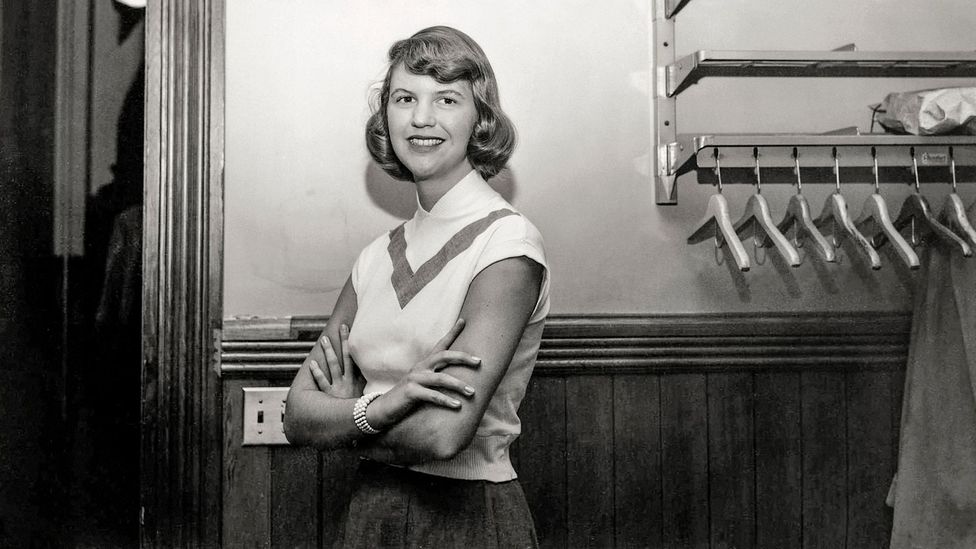 Sylvia Plath is an American poet, author, and short-story writer. She was born on 27 October 1932 in Boston, Massachusetts. Sylvia is best known for her works like The Bell Jar and The Colossus and Other Poems. She is known as one of the best poets ever, and her work is admired all around the world.
Early Life
Sylvia Plath was born on 27 October 1932 in Boston, Massachusetts, to Otto Plath and Aurelia Schober Plath. Her father was a professor at Boston University and the author of the book Bumblebees.
From a young age, Sylvia started showing her interest in writing and art. Her first poem got published in the kid's section of a daily magazine. By the age of 8, Sylvia had published many poems in regional magazines and newspapers. She also won a prize for painting in 1947.
Hard times came when Sylvia's father passed away on 5 November 1940. He died due to untreated diabetes. The family's financial situation worsened after the death.
Struggle with Depression
Many people are unaware of the fact that Sylvia Plath was clinically depressed for most of her adult years. Sylvia attended Smith College in Massachusetts and did wonderful academically.
In her third year of college, she accepted the position of editor at Mademoiselle magazine and spent one month in New York.
Sylvia admired the welsh poet Dylan Thomas and was furious when she could not meet him after arranging a meeting. She waited for Dylan Thomas outside Chelsea Hotel for two days and then got to know that he was already on his way home. At this point, Sylvia attempted her first suicide attempt, she slashed her legs to see if she had the courage to kill herself.
After this, she got therapy sessions for months but were of no use. Sylvia Plath made her second attempt when she swallowed her mother's sleeping pills. She survived this attempt too and spent six months in psychiatric care where she was given insulin shock treatments.
Sylvia Plath's Famous Work
Sylvia Plath started writing poems and short stories at a very young age, she had most of her work published in the local magazines. By the time she was in college, she had written more than 50 short stories.
The Colossus and Other Poems came out in late 1960, becoming Sylvia's first book. The book earned lots of positive reviews from the critics and the audience, it sold many copies. Sylvia was given appreciation for her poems from all around the world.
The success of The Colossus and Other Poems was nothing compared to that of The Bell Jar. Published in 1965, The Bell Jar is Sylvia Plath's semi-autobiographical novel. She described her novel as "an autobiographical apprentice work which I had to write to free myself from the past."
In 1965, Ariel came out as Sylvia's third book. This one was different from Sylvia's previous publications, it showed her dark and suicidal side. Ariel talks about death and depression.
Marriage and Death
Sylvia Plath was married to another famous poet, Ted Hughes. The couple got married on 25 February 1956 with Sylvia's mother as the witness. The couple had two children together but the marriage did not last long. Sylvia and Ted separated in 1962.
From 1962-to 63, Sylvia's depressive episodes worsened, she attempted to take her life many times. Her episodes were becoming more frequent so her doctor appointed a nurse for Sylvia.
On 11 February 1963, when the nurse came to Sylvia's house she found Sylvia dead with her head stuck in the oven. Sylvia had taped the room with towels and tape so her children (Nicholas and Frieda) would not be the ones to find her.
What happened to Nicholas Hughes?
Sylvia Plath and Ted Hughes' son Nicholas Hughes hanged himself in 2009. It shows the hereditary depression in the family.
How old was Sylvia Plath when she died?
She was only 30 years old.
Also Read: Rupi Kaur | Success story of the Indian-Canadian poet