Tanishq | India's Leading Jewellery Brand in the Luxury Market
Tanishq is one of the most prominent jewelry brands in India. Titan, a manufacturing company of luxury goods such as eyewear, watches, and jewelry, owns Tanishq. Founded in 1994, Tanishq has delivered supreme craftsmanship in the world of jewelry-making. It is famous for its exclusive and innovative designs. Mr. Xerxes Desai, the first managing director of Titan, named the brand Tanishq. 'Tan' means body, and 'Nishk' means a gold ornament.
About
Tanishq is a luxury jewelry brand headquartered in Bengaluru, Karnataka, India. It is one of the fastest-growing brands in the country. With more than 390 stores nationwide, it remains a trusted, preferred, and iconic brand in India. Tanishq has provided its customers with impeccable quality, intricate designs, and a magnificent retail experience for almost three decades. It is one of the most influential luxury brands in Asia. It offers thousands of designs that combine India's tradition and cultural values.
Founder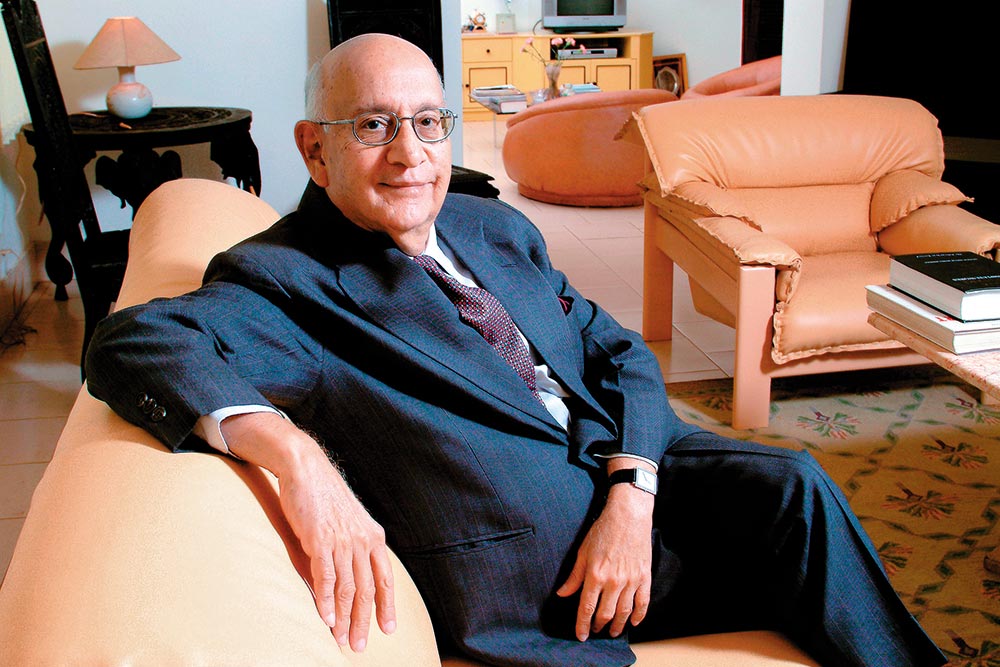 Xerxes Desai was born in 1937. For studying, he attended the Elphinstone College of Mumbai University. After earning a Bachelor's degree in History, Xerxes moved to England for further studies. He attended the prestigious Oxford University for his Master's program. After earning an MA in philosophy, economics, and politics, Xerxes returned to India. Upon returning, he joined the renowned Tata Group of India in 1961. Initially, he supervised the construction of the new tower of the Taj Mahal Hotel in Mumbai. Later on, he served as the front runner in the development of the Taj Aguada Resort in Goa. At the time, Goa was not one of the most happening places in the country.
After working on several large-scale projects, Xerxes was appointed to CIDCO (City and Industrial Development Corporation of Maharashtra.) At CIDCO, he served as a project manager. Under his supervision, the development of Vashi Township began. Soon after that, he became the managing director of Tata Press. Xerxes worked for almost two decades with the Tata Group. It was in the late 70s when he came up with the idea of launching his brand. Xerxes wished to establish a watch-making company. He wanted to create elegant, stylish, and classic designs for watches. He approached J.R.D. Tata with the watch-making idea. J.R.D Tata was the chairman of the Tata Group at the time. He liked Xerxes' vision and decided to support him. However, it took Xerxes seven long years to establish the watch-making company Titan.
Establishment of Tanishq
The establishment of Titan took the nation by storm. After Titan's unparalleled success, Xerxes started working on a jewelry brand. He named it Tanishq. Tan means body, and Nishk means a gold ornament. In 1994, Tanishq launched a line of 18-carat gold watches studded with precious gemstones. Not much later, Tanishq began selling pieces of jewelry. It inaugurated a range of 22-carat jewelry pieces. Initially, Tanishq created an alluring and magnificent combination of traditional and contemporary jewels. For the first time in India, a perfect blend of classic and modern jewelry entered the market. However, it was not well-received by the Indian audiences. During 1997-98, Tanishq had to cope with severe losses.
Initial Years and Pathway to Success
Most of Tanishq's designs were a blend of the tradition of India with the European culture. The concept was new to the people of India. As a result, the company had to struggle for over four years. Tanishq's idea of jewelry making was ahead of its time. Nevertheless, people soon started recognizing the perplexing craftsmanship and superlative quality of Tanishq's jewelry. In 1999, things changed drastically for the company. Tanishq worked on its marketing strategy and soon began making a profit. By the end of 1999, it had doubled its profit compared to 1998. A huge chunk of profit came from exporting jewelry. The change in marketing strategy made Tanishq one of the most successful brands in the nation. It was a difficult journey for Tanishq because, at the time, family jewelers had heavily localized the jewelry market. Moreover, people wanted to buy pure gold ornaments. It took the company a lot of hard work to change the Indian mindset.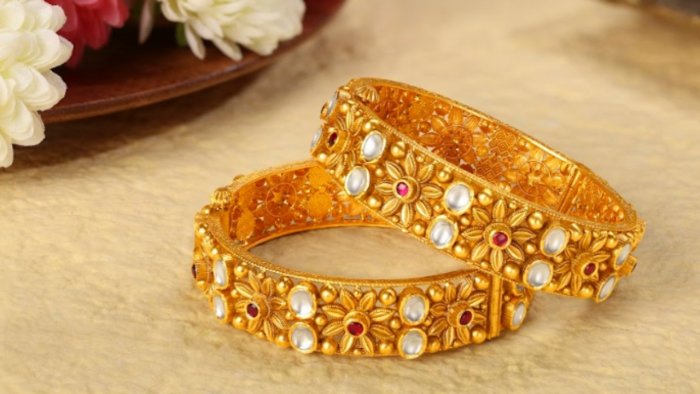 After gaining success in the international market, Tanishq decided to refocus on the Indian audiences. It changed its style of design. Earlier, European culture was heavily influencing the brand. After realizing the needs of Indian customers, Tanishq redesigned its jewelry with the Indian element. Within a few years, the brand launched 3,500 new and Indianized works. The 24-carat gold replaced 18 and 22-carat gold. As a result, its jewelry started appealing to many Indian customers. After that, the company changed its advertising campaigns. It started localized promotions based on Indian festivals. The strategy worked for the brand and resulted in a successful marketing technique.
Recognition Across the Nation
Tanishq emerged as India's most significant jewelry brand during the early 2000s. By 2005, Tanishq earned 500 crores from sales revenue. It offered a pleasant retail experience to its customers. Soon, it began offering its customers to check the purity of gold free of cost. Customers would come with any ornament and check its purity for free with the help of Karatmeter. With several other educational campaigns about jewelry, Tanishq gained people's trust and rose as one of the most prominent jewelry brands in the country. A-list celebrities like Amitabh Bachchan, Jaya Bachchan, Deepika Padukone, Neena Gupta, Aishwarya Rai, Sridevi, and Karishma Kapoor have endorsed the brand. In 2021, the brand generated more than 20,000 crores from sales. It is undoubtedly one of the most renowned brands nationwide.
Also read: Hindustan Unilever Limited | The FMCG giant of India
Why is Tanishq popular?
Tanishq offers a wide range of jewelry to its customers. From traditional to contemporary, a person can find everything at the Tanishq store. Moreover, it is famous for its superlative craftsmanship and alluring designs.
When was Tanishq founded?
In 1994, Tanishq stepped foot into the jewelry market of India. Tanishq opened its first retail store in 1996. Mr. Xerxes Desai is the founder of the brand.
How many stores of Tanishq are there in India?
Across 200 cities, there are more than 300 stores of Tanishq in India. Moreover, it has several international outlets as well. It is one of the fastest-growing jewelry brands in India.