Burberry | Success Story of the Illustrious Fashion House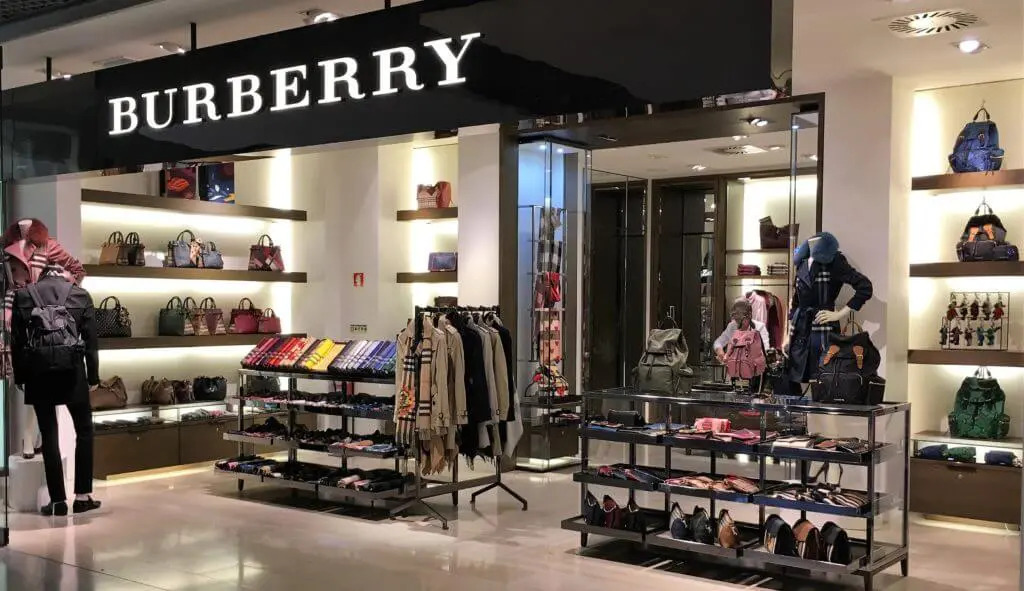 Burberry is a British luxury brand. It offers a range of superlative clothing, accessories, footwear, leather goods, cosmetics, eyewear, and fragrances. Thomas Burberry established the iconic brand in the year 1856. In many ways, Burberry has revolutionized the fashion industry. For over a century and a half, it has provided its customers with supreme craftsmanship, innovative designs, and exceptional retail experiences.
About
Burberry is one of the most prominent luxury fashion houses in the world. Its headquarters are in London, England. One of Burberry's most eminent apparel is its trench coat. Created with durable and weatherproof gaberdine, it keeps the wearer safe from cold, rainy, and windy weather. Everyone loves Burberry's classic, elegant, and glitzy designs, from Billie Eilish to Naomi Campbell. It is undoubtedly one of the world's most valuable and exemplary fashion houses. With over 400 stores worldwide, Burberry remains a quintessential brand.
Founder
On the 27th of August 1837, Thomas Burberry was born in Surrey, England. His father was a farmer and a grocery seller. For studies, Thomas attended the Brockham Green Village school. After completing his studies, he served as an apprentice at a local cloth dealer's shop. Upon completing the apprenticeship, in 1956, Thomas opened a small clothing outfitter in Basingstoke, a small town in southern England. He named the shop Burberrys. At the time, Basingstoke's population was less than 5,000. Thomas was just 21 years old when he established the clothing business. He aimed to provide people with clothing that would protect them from the unpredictable weather of Britain. Within four years of establishment, his small outfitter shop started gaining recognition. By 1961, Thomas had hired seven men, seven women, and three boys to help the ever-increasing business.
Initial Years of Burberry
Burberry identified the needs of the local community. Many farmers benefitted from Burberry's attires. By 1870, the business started experimenting with new materials. It had gained recognition across the town of Basingstoke. Soon, Thomas Burberry began developing outdoor apparel. Simultaneously, he researched a material that could be suitable for fishers, hunters, and riders. In 1880, after years of research and experimenting, Thomas Burberry invented Gaberdine. Gaberdine turned out to be a tear-proof, waterproof, and breathable fabric. It was a lightweight material. Despite its lightweight and ventilated material, Gaberdine could protect its wearer from extreme weather conditions. By 1888, Thomas patented Gaberdine.
In 1891, Burberry opened its first boutique in Haymarket, London. Consequently, Thomas established Burberry stores in Reading, Manchester, Liverpool, and Winchester. Two years later, Burberry created history as Dr. Fridtof Nansen, a Polar explorer, and Nobel Prize winner, took Gaberdine to the Arctic Circle poles. Many other Arctic and Antarctic explorers wore Gaberdine on their expeditions. Simultaneously, Burberry's demand in the international market started increasing. It opened its wholesale branches in Paris, New York, and Buenos Aires. With groundbreaking sales and the historical invention of Gaberdine, Burberry became a world-famous brand by the 20th century.
Unparalleled Success followed by struggles
In the early 1900s, the British War Office approached Burberry. At the time, military officers used to wear traditional heavy coats. During wartime, Burberry created the iconic trench coat. Created with Gaberdine, the trench coat became a staple product for the soldiers during World War 1. After the war ended, the coat garnered the attention of the civilians. The distinctive design of the trench coat that closed with a single strap and buckle fastening with only collar buttons started dominating the fashion industry. Iconic stars like Audrey Hepburn and Humprey Bogart wore Burberry's trench coats in classic movies like Breakfast at Tiffany's and Casablanca. After Thomas Burberry retired in 1917, in 1920, the iconic Burberry check made its debut as a coat lining. Six years later, in 1926, Thomas passed away at 90. By then, his brand had become one of Europe's most prominent fashion houses.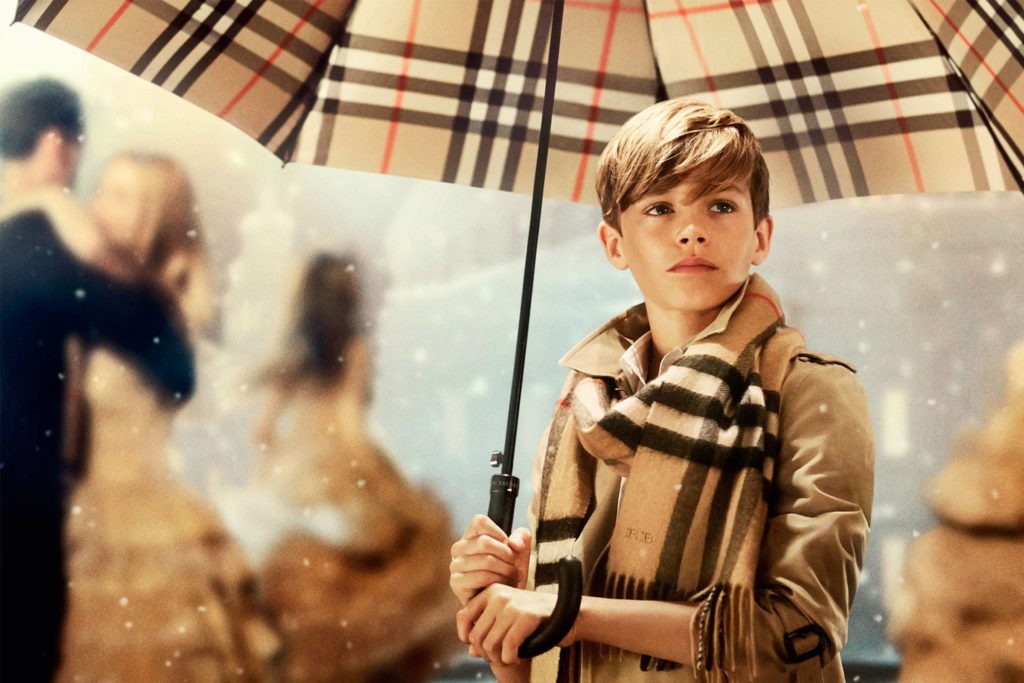 1970s-2000s
During the 1970s and 80s, modern stars started wearing Burberry. One in every five coats exported from Britain belonged to Burberry. In 2002, Burberry listed itself on the London Stock Exchange and became a publicly held company. However, Burberry's journey was not always smooth. During the late 90s and early 2000s, several C-list celebrities and football fans heavily damaged Burberry's elite image. It had become popular among Britain's "chav" group.
Once, Burberry was the synonym of luxurious and superlative craftsmanship, but during the 2000s, it received many negative connotations. As a result, luxury stores in Britain like Selfridges and Harvey Nichols stopped showcasing Burberry. However, things started changing for the company after Christopher Bailey's arrival. Earlier, Bailey was the senior designer of womenswear at Gucci. After Bailey was appointed the creative director, Burberry's image slowly improved. Within nine years, Burberry regained its reputation. Bailey made many changes to get rid of the negative chav image.
2009-Present
By 2009, Bailey redesigned Burberry, and the brand relocated the runway show from Milan to London. A-list celebrities like Naomi Campbell, Kate Moss, Douglas Booth, Cara Delevingne, and James Corden appeared in Burberry's campaigns. In 2014, Bailey was appointed as the CEO of Burberry after running several successful campaigns. Today, it is one of the oldest and most prominent luxury brands. With a net worth of more than $5 billion and stores in 59 countries, the brand has dominated the fashion world for over a century. As of 2022, Burberry's colleagues represent 129 nationalities, and there are more than 460,000 consumers of the brand globally.
Also read: Louis Vuitton | Success story of the most expensive luxury brand
Is Burberry a luxury brand?
Burberry is one of the most prominent British luxury brands across the globe. For over 150 years, it has represented the elite class of Britain. It is one of the most valuable luxury brands. It is famous for its timeless, superlative, and innovative designs.
Who founded Burberry?
Thomas Burberry founded Burberry in the year 1856. It started as a small clothing outfitter store in Basingstoke, England. Within a few years of establishment, it became a reputed brand in the country.
What makes Burberry stand out?
Burberry is famous for its British element. It offers its customers a timeless, clean, and excellent quality of craftsmanship. For over 100 years, it has conquered Britain's luxury fashion world. One of the most significant innovations by the brand is Gaberdine. Gaberdine redefined the fashion industry through its lightweight and weatherproofing qualities.