Tommy Hilfiger | Story of Global leading multi-billion dollar brand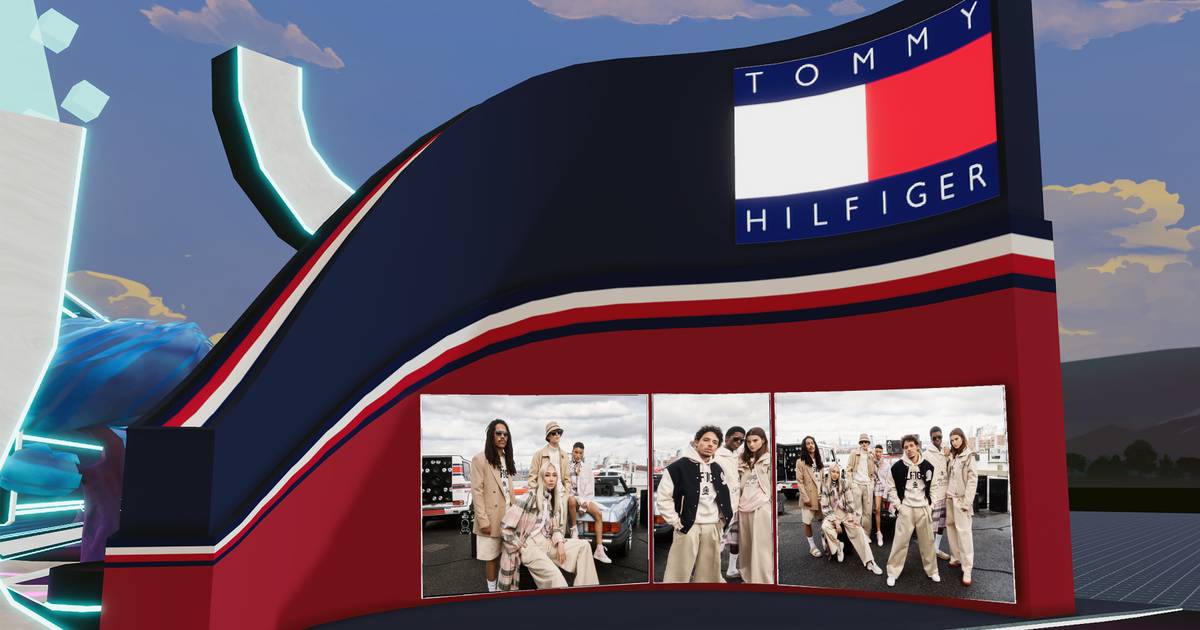 Fashion sense never goes off until people admire every change overwide. Over the decades, everything has been growing so fast. Similarly, fashion trends keep their hype with styling and quality to add value to their respective brands. The brand that was established with street style and is now standing among the top brand is Tommy Hilfiger. Additionally, it is famous for its unique approach to fashion and styling.
All along the year from 1900 and before that also, many brands came out still now booming around the world. But, there must be some strategy to make a stand and prove worthy to customers as a base brand. Let's look at the failure to success journey of the famous fashion brand.
Start of Tommy Hilfiger
Thoms Jacob Hilfiger also called Tommy Hilfiger set out his first cloth store at a very young age in 1992. Along with two friends having a $300 investment, he started a blue jeans shop in upstate New York. Later, Hilfiger built People's place a blue jeans shop but it wasn't up for many days. He shut down and moved to Manhattan. With lack of professional training in the field of fashion design initially faced a problem. Eventually, some freelancing and other stuff started working in jeans for Jordache. Moving further in 1984, Hilfiger entered Indian textile magnate Mohan Murjani in designing more mass appeal. With his management, Hilfiger grossed over $ 5 million and $ 10 million in the following year.
Officially in 1985, it launched Hilfiger corp. Initially, it was just men's wear, and with the help of an ad campaign that featured no clothes. But declared that Hilfiger was a designer on par with Ralph Lauren, Perry Ellis, and Calvin Klein. Yet this was somehow effective. After years of launching, Tommy Hilfiger Corp. Furthermore, began distributing women's clothing. Afterward, it opened its store in different places such as Beverly Hills and London. And also entered the music industry, and the tour industry was officially sponsored.
Tommy Hilfiger Worldwide's attention
Moving Forward, Hilfiger started its runways With collections often influenced by fashion. Along with music subcultures and offered sponsors in hip-hop, rapper, and low music albums. Started women-based industry in 2001, Because of which increased sales to $1.87 billion.
Tommy Hilfiger Tailored men's, women's, kid's sportswear, denim, accessories, and footwear. In addition, it includes products such as fragrances, eyewear, watches, and home furnishings.
Founder details
As a name, the brand came to existence by Thoms Jacob Hilfiger in 1985, born on 1952 after completing high school. Even though he started his first business in clothing, he acquired to have a degree. As his parents wanted to get him a college education, hence, Hilfiger graduated from the Elmira Free Academy high school, in 1969.
As he started his career in cloth design, then they took hype with ups and downs. Finally, the music subcultures hit him through the runways. After crossing over various fashion trends and crossing overseas, his biography came out as American Dreamer: My Life in Fashion & Business, which defines his 40 years of career in fashion, and it was a best-seller book according to New York Times.
Awards and recognition
The Company emphasizes core and basic styles as the principal components of its product offerings. For it's been growing with an appraisal of recognition as shown below.
| | | | |
| --- | --- | --- | --- |
| Year | | Award | Recognized By |
| 1995 | – | Menswear Designer of the Year | Council of Fashion Designers of America |
| 1996 | – | Golden Plate Award | American Academy of Achievement |
| 1997 | – | FiFi Awards – Men's Fragrance of the Year | Luxe, for the fragrance "Tommy" |
| 1998 | – | Designer of the Year Award, Designer of the Year for 'Men of the Year' issue | Parsons School of Design, GQ Magazine |
| 2000 | – | FIFI Awards | Best Marketing Innovation of the Year, for Toiletries for Tommy's |
| 2002 | – | International Designer of the Year | GQ Germany |
| 2007 | – | Individual Achievement Award | Hispanic Federation |
| 2008 | – | No. 1 Designer and No. 16 Brand in the annual "100 List" | Women Wear casual |
| 2009 | – | UNESCO Support Award, for philanthropic efforts | UNESCO |
| 2009 | – | Lifetime Achievement Award | Marie Claire Magazine |
| 2010 | – | Legends Award | Pratt Institute |
Fashion influence
The company's network of outlets and specialty stores in the United States, Canada, Europe, and around 10+ countries. Hence, the brand grows businesses, including approximately 40 products and seven geographic licenses worldwide. Additionally, the company entered into a long-term continuity to design and provide creative direction for the brand, progressing from street style to a runway brand earning multi-billions that's what we call it inspired influential journey.
Tommy Hilfiger total networth?
As PVH corp. acquired Hilfiger brands amounted to about 4.7 billion U.S. dollars worldwide
Did Thomas sold Tommy Hilfiger comapny?
Hilfiger sold his company the Tommy Hilfiger Corporation, the umbrella for 14 product lines, for $1.6 billion in 2006. In March 2010, Phillips-Van Heusen, owner of Calvin Klein, bought the Tommy Hilfiger Corporation for $3 billion.