IKEA | Success Story of the Remarkable Furniture Brand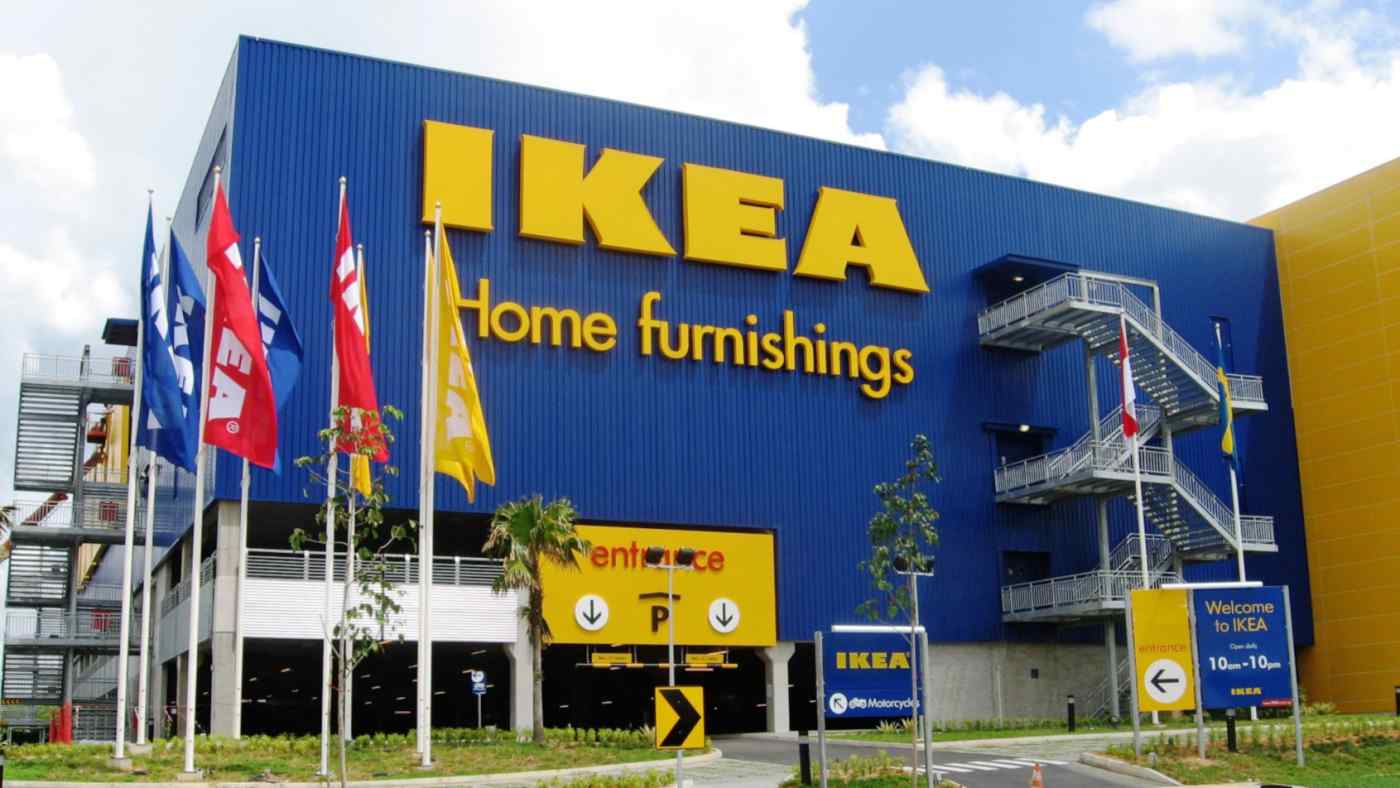 IKEA is the most prominent furniture company in the world. Founded in 1943, IKEA has more than 450 stores worldwide as of 2022. It offers a wide range of ready-to-assemble furniture, home accessories, and kitchen appliances. It has dominated the furniture retail world since 2008. Headquartered in Delft, Netherlands, the brand provides its customers with thoughtfully designed, aesthetically appealing, and affordable homewares.
About
In 1943, a seventeen-year-old boy named Ingvar Kamprad established IKEA. Until 1948, IKEA was a mail-order sales business. After five years of establishment, IKEA started selling a range of furniture. The brand has gained massive popularity in the last decade. It offers its customers a magnificent retail experience. For almost eight decades, it has been providing the world with affordable, accessible, and exquisite pieces of furniture. Today, it has become the largest furniture retailer of the century.
Founder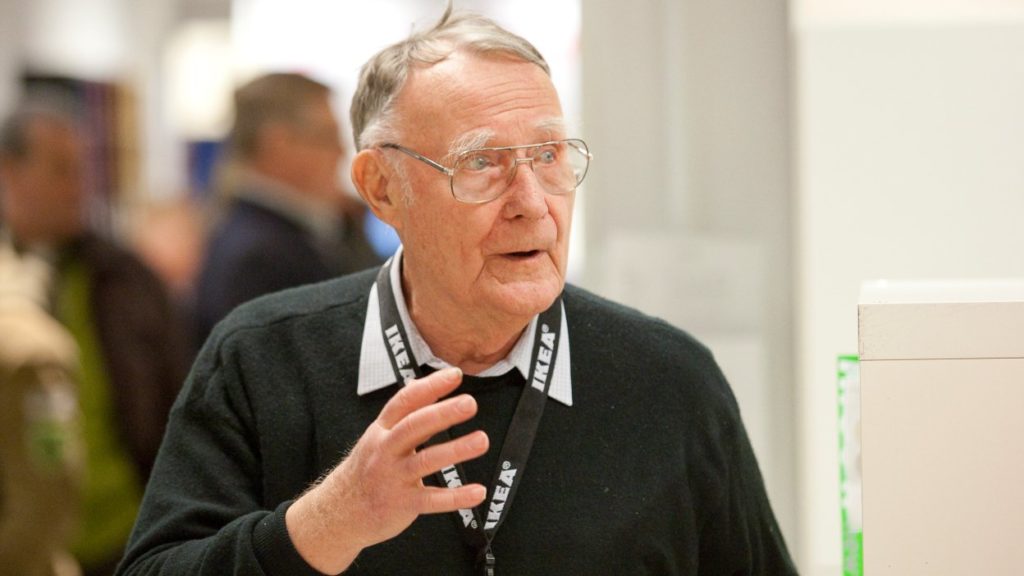 On the 30th of March 1926, Ingvar Kamprad was born in Pjätteryd, Sweden. Ingvar spent his childhood at his mother's farm home in Mantorp, Sweden. His father used to work at the family farm. Both of his parents worked hard to make ends meet. Ingvar grew up with his little sister, Kerstin. In his early years, he spent most of his day at his grandpa's hardware store. His grandfather was a gentle and kind man. In contrast, Ingvar's grandmother was stern and strict. From an early age, she encouraged him to become a businessman. Consequently, he developed a liking for earning money. He started selling matchboxes, Christmas cards, and magazines at age five. He used to go fishing every once in a while and sell the ones he caught himself.
Ingvar's grandmother was his best customer. She became delighted whenever young Ingvar came to her with matchboxes or cards. As a child, Ingvar loved fishing. However, he did not have a fishing net. He felt that it would be easier to catch fish with a net. So, he requested his father to buy him a fishing net. In return, Ingvar offered his father a share of the profit of his fish-selling business. Later on, Ingvar started selling garden seeds. He earned a considerable amount of money by selling the seeds. As a result, he bought himself a bicycle and typewriter. He used the typewriter to manage the customer register, and he made local deliveries on the bike. Once, while making Christmas cards and garden seeds delivery, Ingvar felt he wanted to become a businessman. All of this happened before he turned ten. Consequently, he was always thinking about ways of earning money.
Establishment of IKEA
When Ingvar was a teenager, he often wondered about the price difference between factory prices and shop prices. He could easily get a pencil for half an öre from his wholesaler, but the same pencil would cost him ten öre at the grocery store. Soon he realized the major problem with the manufacturing and distribution process. He noticed that the procedure was not efficient. As a result, the stores sold goods at a higher price. During his school days, he continued doing business. Most of his customers were his classmates. He used to sell belts, wallets, watches, and pens. After completing school, Ingvar told his family that he wanted to start a small business firm. He was just 17 at the time. His family agreed with him because he was passionate and confident about setting up a firm. Ingvar's father gifted him the amount to register his company as a high school graduation gift. Hence, on the 28th of July 1943, Ingvar registered IKEA — Ingvar Kamprad Elmtaryd Agunnaryd as a trading company.
Initial Years
Ingvar established IKEA with the ideas of clever production and efficient distribution. Initially, he sold fish, magazines, and garden seeds locally. After that, he began selling milk. At the age of 21, Ingvar issued IKEA's first mail-order catalog. He added everything he used to sell in the catalog with a new addition of ballpoint pens. A year later, he added furniture to the IKEA catalog. In 1950, the first IKEA furniture catalog was published in Sweden. Simultaneously, Ingvar removed all the other items from the catalog, and IKEA began dealing with home furnishing products only. In 1953, IKEA opened its first permanent showroom in Älmhult. In the same year, IKEA started selling and transporting flat-pack and self-assembly products.
Pathway to Success
In 1963, IKEA opened its first international store in Norway, Europe. After that, it established its flagship store in Kungens Kurva, Stockholm, two years later. In 1973, after roaring success in the Scandinavian countries, IKEA opened its stores in Switzerland and Germany. During the 1980s, the brand grew extensively. It established stores in the Canary Islands, France, Iceland, Belgium, Kuwait, Hong Kong, Italy, and Saudi Arabia. In 1985, the brand initiated a massive expansion in the United States. It opened a 15,700-square meters store in Philadelphia, Pennsylvania.
Worldwide Recognition
IKEA's global expansion provided it with more stability. During the 1990s, the brand started targeting Eastern European countries. It signed contracts with independent factories in Eastern Europe to supply its furniture components. Later, it targeted the Asian market by opening stores in Taiwan and Mainland China. By the end of the century, IKEA started gaining worldwide recognition. In 2009, the brand started publishing its catalogs in over twenty languages. In the following years, IKEA garnered unparalleled success globally. It entered the Indian market in 2018 by opening its first store in Hyderabad, India. Presently, IKEA welcomes more than 650 million customers every year to its stores across the globe.
Also read: LG Electronics | Company which actually made Life Good
Why is IKEA so popular?
IKEA is famous for its innovative yet simple designs. It offers its customers a wide range of homeware products. The contemporary and affordable designs of IKEA make it one of the most prominent furniture brands of the century.
What is the net worth of IKEA?
In 2021, IKEA's net worth was nearly $18 billion. The brand generated a global profit of 12.88 billion euros in the financial year 2021. The brand's retail sales surpassed $37 billion, making it one of the most successful brands of the decade.
How many IKEA stores are there worldwide?
As of 2022, there are 466 IKEA stores across 63 countries in the world. The biggest IKEA store is located in Pasay, Metro Manila, Philippines. Approximately 750 million customers visited the IKEA stores in 2021.