Levi's | Success Story Of The World Famous Denim Brand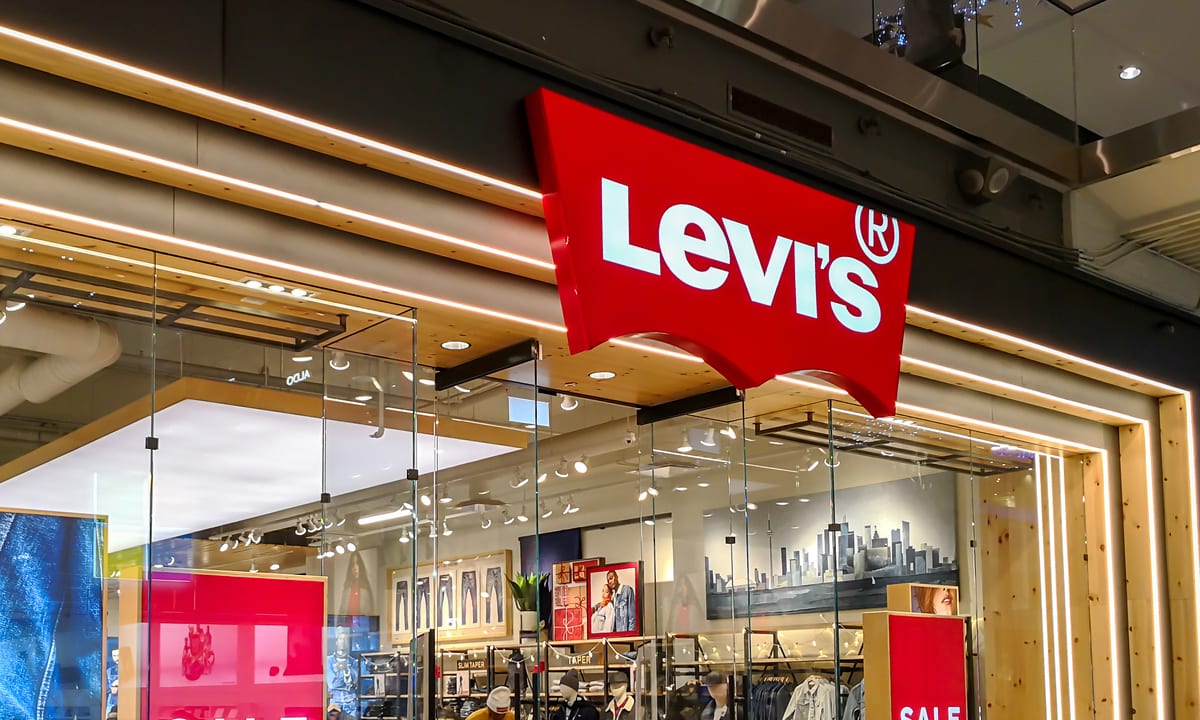 Levi Strauss & Co. is an American clothing company called Levi's. A German immigrant, Levi Strauss founded the company in 1853. He moved from Buttenheim, Bavaria, to San Francisco, California, to open a west coast branch of his brothers' New York dry goods business. The company is one of the world's most famous denim jeans brands.
About The Founder
Levi Strauss was a German-born American businessman. He is the founder of the world's first blue jeans-making company. Levi was born on 26 February 1829 in the Franconia region of the Kingdom of Bavaria in the German Confederation. His parents were Hirsch Strauss and his second wife, Rebecca Strauss.
In 1847, when Levi Strauss was 18, he traveled to the United States with his mother. In the US, he joined his brothers, Jonas and Louis, in their New York dry goods business, J. Strauss Brother & Co.
Founding Of Levi's
Levi Strauss moved to Louisville, Kentucky, to sell his brother's supplies there. He became an American citizen in January 1853. In the same year, the family decided to open a West Coast branch in San Francisco for their business.
Levi represented them in San Francisco, and he came there in March 1854 and went to live with his sister's family. He opened his wholesale business known as Levi Strauss & Co. He started importing fine dry goods from his brothers in New York, including clothing, bedding, combs, purses, and handkerchiefs. Levi made tents and later jeans while he lived with Fanny's growing family.
One of his first customers, Jacob W. Davis, the creator of riveted denim pants, joined Levi to produce blue denim jeans with him.
Growth and Popularity
During the 1920s, jeans became popular, but the sales were only confined to cowboys, loggers, and railroad workers in the western United States. Levi's was the first brand to introduce jeans in the eastern part of the states, and it became popular there too.
Another boost of popularity came during World War II when blue jeans became an essential and were only being sell to defense workers.
During the 1950s and the 1980s, blue jeans became famous among the youth subcultures, including greasers, mods, rockers, and hippies.
Cultural Impact
Levi's uses several dozen techniques to exclude competitors from its field, both in its garments and advertising and storefront presence. Amongst other techniques, its sewn patterns and garment labels distinguish it from competitor products.
Levi's has been worn by people of all backgrounds, from miners to actors, including Nobel Prize recipients. Marlon Brando and Albert Einstein wore Levi's and Einstein's leather jacket by Levi Strauss & Co. in the 1930s and sold at auction house Christie's in July 2016 for £110,500.
Current Products
As of 2019, the vast majority of Levi's are made overseas in several developing countries, such as India, Sri Lanka, Vietnam, and Indonesia, due to cheap labor and raw materials. However, some styles made in the United States are in the "Levi's Premium" and "Levi's Vintage Clothing" lines.
The company's product line has more than jeans, including complete lines of shirts, jackets, sweaters, underwear, socks, eyeglasses, accessories, shoes, dresses, skirts, and leather products.
Also Read: Chanel | Success Story of the French Luxury Fashion House
Why is Levi's so popular?
Over the years, Levi's jeans have become more popular, initially due to its durability. Jean products expanded, targeting different consumers. Levi Strauss & Co. eventually captures most of the denim jean market, becomes the largest manufacturer of jeans, and profits reach $1 billion by 1974.
What is the net worth of Levi's?
As of 2022, Levi's net worth is estimated to be $6.6 billion.