Levis Strauss | The success story of "The Father of Jeans" and founder of Levi's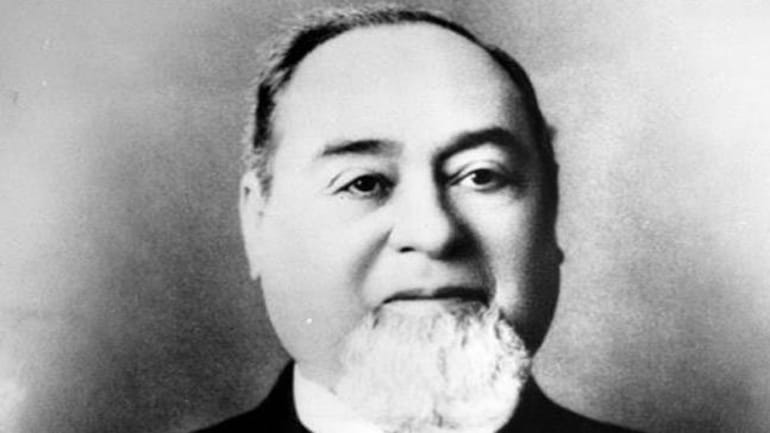 On May 20, 1873, Levis Strauss created the first pair of blue jeans in the world. Over the decades, Hollywood stars and public stars have worn Levi's jeans. It is a must-have fashion item in the wardrobes of people all around the world. The life of Levi Strauss is a perfect example of the "American Dream". A man who became a U.S. citizen and built a successful enterprise through his hard work. An immigrant to the US, his success story is inspiring.
Early life
Originally named Loeb, Levi Strauss was born into a large family on February 26, 1829, in Bavaria, Germany. Living in Bavaria, he and his family experienced religious discrimination because they were Jewish. There were restrictions on where they could live and special taxes placed on them because of their religion. When he was 16 years old, Strauss lost his father to tuberculosis. He, his mother, and two sisters shifted to the United States two years later. The family reunited with Jonas and Louis, Strauss's two older brothers, in New York. Jonas and Louis had already established a dry goods business and Levi went to work for them.
Success in the United States
In early 1853, Strauss headed out to San Francisco to sell goods to the thriving mining trade. Strauss ran his own wholesale dry goods company as well as acted as his brothers' West Coast agent. Using a series of different locations in the city over the years, he sold clothing, fabric, and other items to small shops in the region. As his business thrived, Strauss supported numerous religious and social causes. He helped establish the first synagogue in the city. Strauss also gave money to several charities, including special funds for orphans.
In 1872, a customer named Jacob Davis, wrote to Strauss, asking for his help. He was a tailor who bought cloth from Strauss and developed a special way to make more durable pants. Davis used metal rivets on the pockets and on the front fly seam to help the pants resist wear and tear. Unable to cover the cost himself, Davis asked Strauss to pay the fee so that he could secure a patent for his unique design. The next year the patent was granted to Strauss and Davis. Strauss believed that there would be a great demand for these "waist overalls". Today, they are best known as blue jeans. At first, they were made with a heavy canvas, and then the company switched to a denim fabric, which was dyed to blue.
Due to high demand, Levi Strauss & Co. opened two factories in San Francisco. The head of the company was Jacob Davis and Levi continued to run his trading house. He expanded his business interests over the years and his tough-and-rugged jeans helped make Strauss a millionaire. Ten years later the company had 450 employees, as well as 85 warehousemen, accountants, and sales representatives.
His Death and Legacy
Strauss died on September 26, 1902. He was buried in the Home of Peace Cemetery, California. He left his business to his nephews Jacob, Sigmund, Louis and Abraham Stern, the sons of his sister and her husband David. Levi Strauss was a member of Reform branch of Judaism, who helped in the establishment of the first Jewish synagogue in San Francisco.
The Levi Strauss foundation started with an 1897 donation of University of California, Berkeley that provided funds for scholarships. It is now located in 1687 house, the house where Strauss was born in Germany.
Levis Strauss is the perfect example of the American dream
Today, Levi's is an international group of companies with roughly 11,000 employees worldwide, and Levi's jeans are now available in over 100 countries. Levis Strauss is a true personification of the American dream. A migrant from Germany, through hard work, the willingness to take risks, and luck, Strauss became one of the most prominent figures in America. He lent his name to one of the best-known and best-loved U.S. products: Levi's blue jeans.
Also read: Saikhom Mirabai Chanu | The success story of India's Olympic silver medallist
Where did Levis Strauss start his jeans company?
San Francisco, California