Tanmay Bhat | Success story of India's one of the most famous comedian
Tanmay Bhat is an Indian YouTuber, comedian, performer, and producer. His success story is about facing the complexes and other discriminations. Apart from being a comedian and YouTuber, he has also directed numerous ads. Tanmay wrote the script for the CRED advertisement featuring Rahul Dravid, which later became a sensation.
Life & Career
On 23rd June 1987, Tanmay was born in Bombay, Maharashtra, India. He co-founded the creative agency All India Bakchod (AIB). He performed among the first four comedians at the Comedy Store Mumbai's first all-Indian comedian lineup, titled Local. Soon after that, he performed alongside comedians from Nepal in the Stand Up event.
Tanmay was a judge in Comicstaani, a stand-up comedy competition broadcast on TV. However, due to AIB's controversies and other related topics, they replaced him in mid-2019. In late 2019, Tanmay started the YouTube channel "Tanmay Bhat", where he posts vlogs (comedy sketches), video essays, and streams games such as PUBG Mobile and Call of Duty with other YouTubers. He also runs the YouTube channel "Honesty by Tanmay Bhat", which shares videos on personal finance. He does podcasts and other things with some famous people in different fields.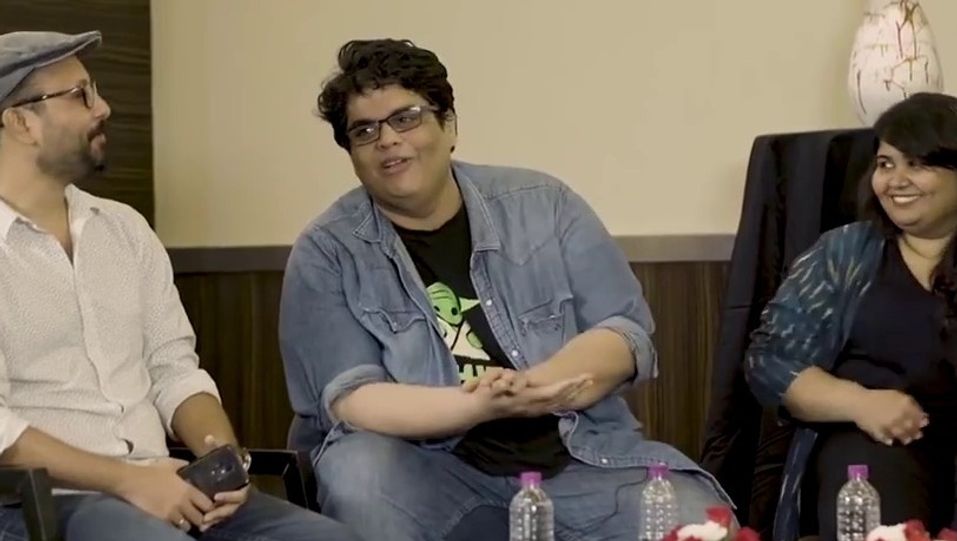 He's a stand-up comedian, chess streamer and YouTube sensation. He was part of Weird ass F Comedy founded by Vir Das, one of India's most famous chess streamers. Samay Raina credits him as the main reason he started streaming Chess on YouTube- which led to a massive boom in streaming that has now reached over 3.68 million people!
Other works
In January 2020, Bhat teamed up with YouTuber Saiman Says to bring in several comedians for the "TreeMathon 2020" live stream. The stream was an 8-hour live session where people played 'Getting Over It' to support Mission Green Mumbai. To raise funds to plant as many trees as possible in response to the deforestation drive at the Aarey Milk Colony.
Later, Bhat and Kaneez Surka hosted an 8-hour live stage show in April 2020 to raise money for charities fighting Covid-19. They moderated multiplayer online games with fellow comedians. People like Rohan Joshi, Kaneez Surka, Bhuvan Bam, Anuvab Pal, Varun Grover and Kusha Kapila joined them in this drive.
Also, in the year 2020, Netflix India started a series with Tanmay, namely called "Tanmay Reacts." He reacts to various movies & TV shows on Netflix with other panellists in this show.
Lessons to Learn from Tanmay Bhat
Tanmay Bhat once said, "I've always been overweight, and a huge part of my childhood revolved around trying to be funny as a defence mechanism."
He has faced backlash because of his weight in the past, but he rose above that like a king. However, from his statement, we can easily perceive that it wasn't easy to get over it. Body shaming is wrong that hurts someone's sentiments and breaks that individual's confidence. So we must be careful of the word choices. We never know what hits hard and makes others uncomfortable.
Also Read: Prajakta Koli | One of the Biggest YouTubers
How many followers does Tanmay Bhat have on Instagram?
What is Tanmay Bhat's age?