Tarun Tahiliani | Success story of the Ensemble boutique
Tarun Tahiliani is an Indian fashion designer. His success story is about defying the gender boundaries and choosing the career his heart wanted. He comes from a business background, but his hold on his art is just mesmerizing. Tarun is also a philanthropist, apart from being a full-time fashion designer.
Early Life
Tahiliani was born and brought up in Mumbai in a Sindhi family. His father is an admiral, and he has natural leadership skills. His family also includes his sister Tina, a university professor in India. Tahiliani studied at Campion School, Mumbai, and later went to study at The Doon School, Dehradun.
After finishing high school, he decided to stay in India and study at St. Stephen's College in Delhi. Tarun left India and then went to the US, where he studied at Vassar College, New York, for a year. He obtained a degree in Business Management from the Wharton Business School, University of Pennsylvania.
After leaving college, Tarun worked in several companies. He acquired various skills such as market research, marketing, and customer service in the process. He also worked as a consultant for two years. While studying in the US, he met Sailaja, an economics student at the University of Pennsylvania, and his future wife.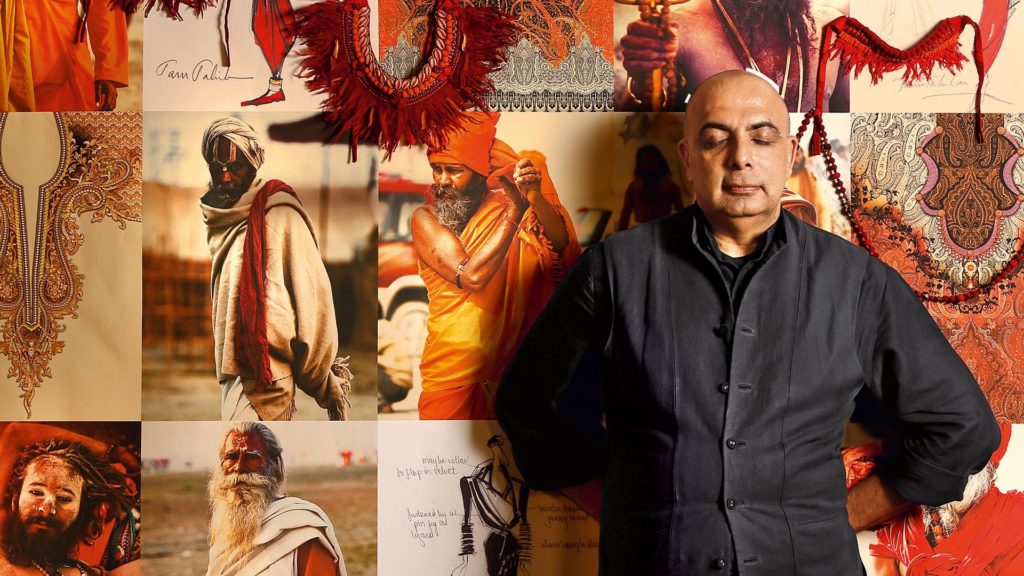 Career
In 1987, Sailaja and Rohit Khosla opened the first multi-designer boutique in India, 'Ensemble,' with the help of designer Rohit Khosla in Mumbai. Also, the stored featured works of five designers Abu Jani & Sandeep Khosla, Rohit Khosla, Anuradha Mafatlal, American fashion designer Neil Bieff.
Tarun Tahiliani had started sketching in 1991 when he wasn't a designer. He went to the Fashion Institute of Technology (FIT) in New York to study designing. Later he shifted business to Delhi to be seen as a designer. When Jemima Khan wore his design at Imran Khan's wedding, Tarun's work was first noticed.
Tarun also worked with Save the Children India to increase the health budget to 3% ahead of the budget announcement. The increase would help pay for better health care for children in India.
Lessons to Learn from Tarun Tahiliani
Tarun Tahiliani once said, "We still have a colonized mindset. It is a stupid fallacy that we should design for the West. We are trying too hard to woo the West."
Even after descending his family business and wealth, Tarun didn't stop himself from finding his passion. He even worked on himself and ultimately discovered his dream profession. To be comfortable in that field, he went to university to learn and be better. Tarun was dedicated to his work, and hence he conquered the fashion industry.
Also Read: Ritu Kumar | Success story of the "Label"
Are Tarun Tahiliani bridal dresses expensive?
Yes the bridal dresses designed by him range from INR 2 lakhs to 10 lakhs.
Is Tarun Tahiliani a Sindhi?