Ritu Kumar | Success story of the "Label"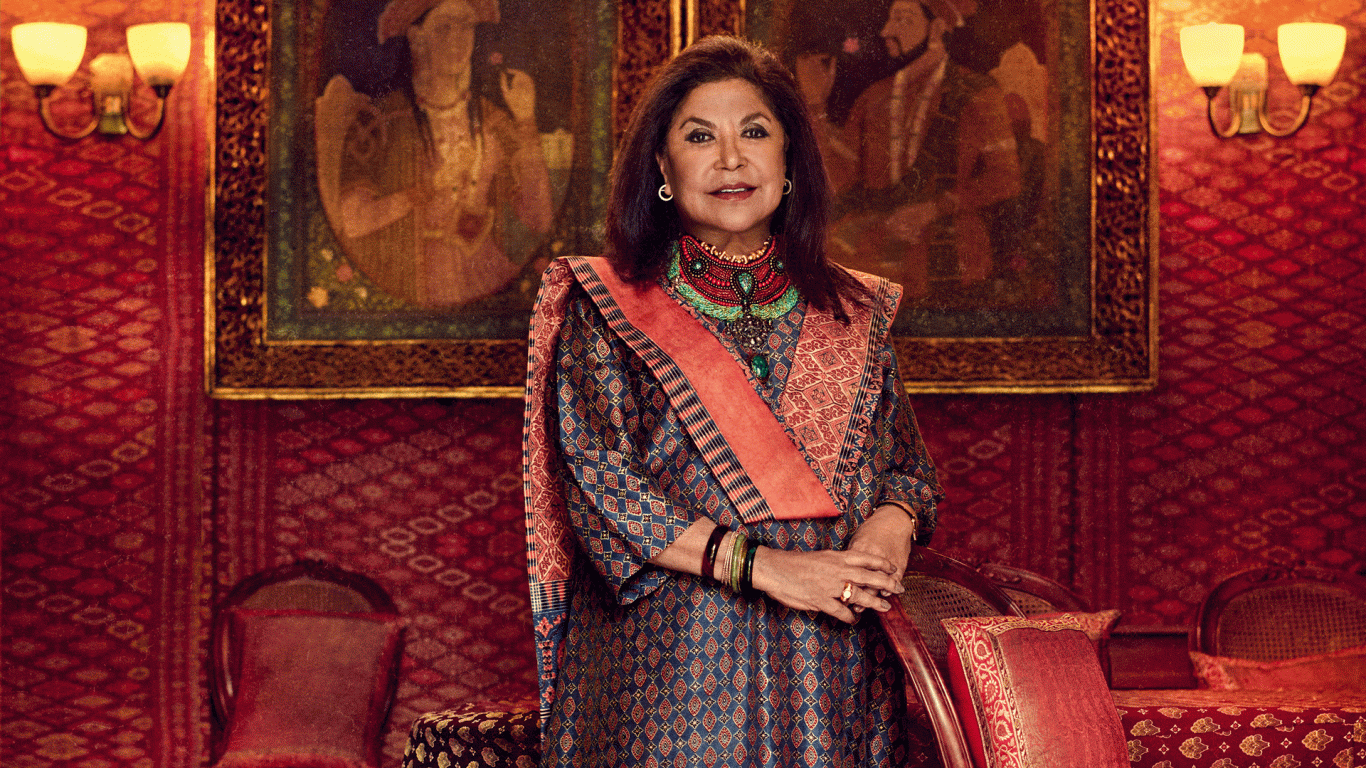 Ritu Kumar is an Indian fashion designer. Her success story is about fighting against the odds to establish herself in the fashion industry. Ritu is a Padma Shri winner for her noticeable work in the fashion industry and philanthropy.
Early Life
Ritu Kumar moved from Amritsar to Shimla due to the lack of educational opportunities. She completed her schooling at Loreto Convent, Shimla. She then studied at Lady Irwin College and befriended Shashi Kumar, who later became her husband. Ritu was offered a scholarship at Briarcliff College in New York. She majored in Art History before returning to India. Later she studied museology at the Asutosh Museum of Indian Art at the University of Calcutta. Her son is Oscar-nominated director Ashvin Kumar.
Career
Ritu Kumar began her fashion business in Kolkata, using two small tables and hand-block printing techniques. She started with bridal wear and evening clothes in the 1960s and 70s. Later she eventually moved into the international market in the subsequent two decades. Kumar's company has also opened branches in Paris, London, and New York. The London branch closed after three years, in 1999.
Her company's annual turnover at the time was the highest of any Indian fashion outlet. It was estimated at around INR 10 billion. Later, in 2002 she launched the "Label" line with her son Amrish. Kumar discussed her career in a recent interview for the Creating Emerging Markets project at the Harvard Business School. She began with how she first broke into the Paris and NYC fashion houses and department stores in the 1970s.
Kumar's designs focus on natural fabrics and traditional printing and weaving techniques. She has also included Western elements in her work. But she generally doesn't innovate beyond the conventional sari designs firmly rooted in Indian culture. Mainly because of many prominent celebrities who love to wear them. Princess Diana, Priyanka Chopra, Lara Dutta, Deepika Padukone, and Madhuri Dixit Nene have worn Ritu's clothes.
Lesson to Learn from Ritu Kumar
Besides her achievements in the fashion industry, Ritu has also won various awards. She received the Padma Shri award from the Government of India in 2013. Later, she won the L'Oreal Paris Femina Women's Awards Award. Ritu used her knowledge of art and built a fashion empire based on that. Her life teaches us that knowledge is as crucial as any other talent. You need knowledge of the field to groom your skill correctly. Education might not be a must but a vital part of an individual's life. The ability gives you a broad view through which you can see the world.
Recent Update:
In August 2022, Ritu Kumar launched its Autumn-Winter collection. The collection is elegantly made, keeping in mind the upcoming festive season. It is an everyday wear collection for women. The Autumn-Winter collection by Ritu Kumar consists of colorful prints and patches on premium fabrics. Delicate jewel stones in the geometric patterns are also featured beautifully in the clothing line. The collection aims to provide contemporary women with minimal yet classy and trendy designs for everyday wear and the upcoming festive season. The color palette of the quintessential Autumn-Winter collection consists of Mocha, cappuccino, sandy pastel shades, teal, and forest green. It will be available on the official website of Ritu Kumar and selected stores in India.
Also Read: Anita Dongre | Success story of the 'House of Anita Dongre'
Did Lady Diana wear one of the designs of Ritu Kumar?
Yes, she was one of the regular customers of Ritu Kumar.
When was Ritu Kumar's brand established?
Ritu Kumar established her brand in1969.