Usha Uthup | The success story of this talented Indian playback singer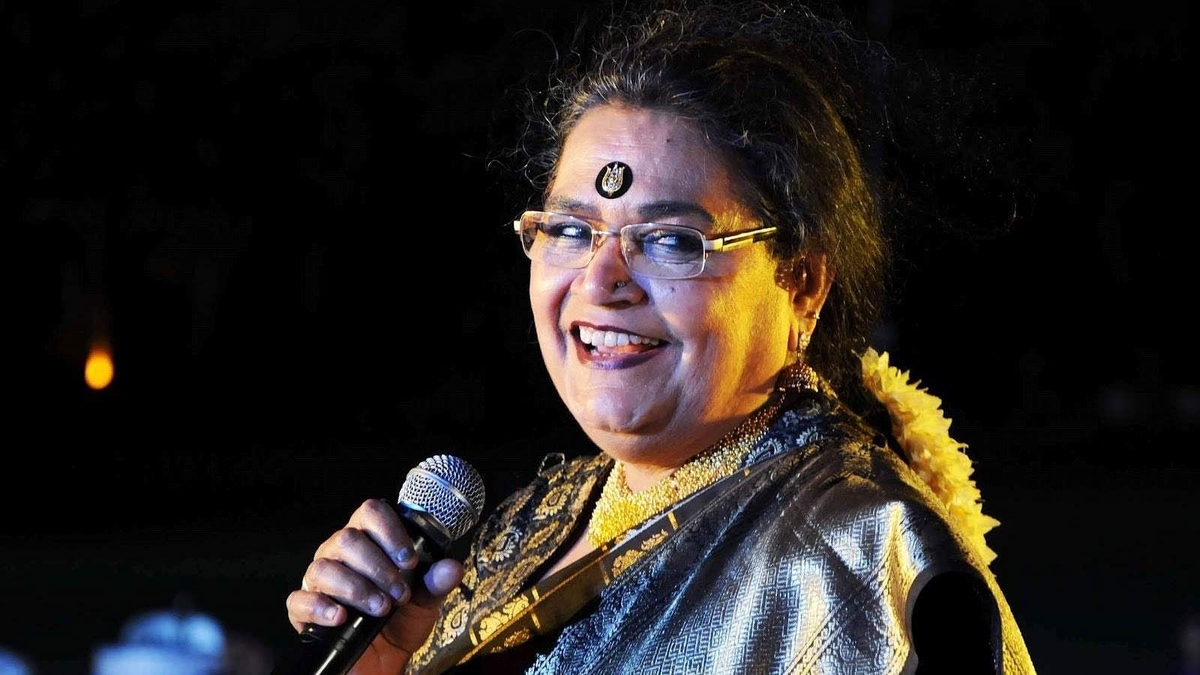 Usha Uthup is an Indian playback singer who has sung and performed in more than sixteen Indian languages. Known for her unique and powerful voice, she voiced several popular hits in the late 1960s, 1970s and 1980s. Uthup won the Filmfare Award for Best Female Playback Singer in 2012. In addition, she is also the recipient of the Padma Shree. She started singing publically at the age of nine. For over 44 years, Uthup has spread the message of love, happiness, and peace through music. Here's her success story.
Early life
Usha Uthup was born on 7 November 1947 into a Tamil family in Mumbai. She finished her schooling at St. Agnes High School, Byculla. In school, she was thrown out of music class because she didn't fit in due to her unique and different voice. Later, one of her music teachers realized that she had some music and gave her triangles or clappers to play. Even though Uthup did not get formal music training, she grew up in an environment surrounded by music. Her parents used to listen to a wide range of genres from Western classical to Carnatic to Hindustani and young Usha used to join them.
Influenced by her neighbour's daughter, Jamila, Usha decided to learn Hindi and take up Indian classical music. The fusion helped her pioneer her unique style of Indian pop in the 1970s. At the age of nine, Usha gave her first public performance. Her sisters, who were already in the music industry, introduced her to Ameen Sayani, the most popular radio host during that time. Sayani gave Usha a chance to sing on the radio. After that, she gave several performances throughout her teenage years.
Usha Uthup's career
In 1969, she officially started her music career by singing in a small nightclub called Nine Gems in Chennai. The owner of the nightclub enjoyed her performance a lot and asked her to stay on for a week. After this gig, she started performing at nightclubs in Calcutta. A few years later, she sang the Oberoi hotels in Delhi. During this time, a film crew visited the nightclub and offered her a chance to sing in a movie as a playback singer. As a result, Usha Uthup began her Bollywood career with the movie Bombay Talkies in 1970. In 1968, she recorded covers of two pop songs in English which sold well in the Indian market.
Usha visited Nairobi as a part of an Indian festival, and she became so popular that the country invited her to stay on. Singing nationalistic songs in Swahili made her extremely popular and the president of Kenya made her an honorary citizen. In the 1970s and 1980s, she sang various songs for music directors like R.D. Burman and Bappi Lahiri. In addition, she sang for a two-volume collection of children's rhymes and her unique voice created the perfect atmosphere to which even adults sang along. Usha is an extremely talented stage performer and gave performances all over the world. She has received several awards over the years such as the Rajiv Gandhi Purashkar for National Integration for quality music and Mahila Shiromani Purashkar for international peace.
Lessons we can learn
Usha Uthup's distinct and unique voice helped her gain worldwide recognition. Her hard work and passion for music paid off and today, she is one of the most popular playback singers in Bollywood. Hard work is the key to success. If you are passionate about something, always try to work hard to achieve it. Never give up on your dreams and keep moving forward.
Also read: Shania Twain | The success story of the 'Queen of Country Pop'
In how many langauges has Usha Uthup sung in?
She has sung and performed in more than sixteen Indian languages.