Varun Grover | Success story of the Indian writer and comedian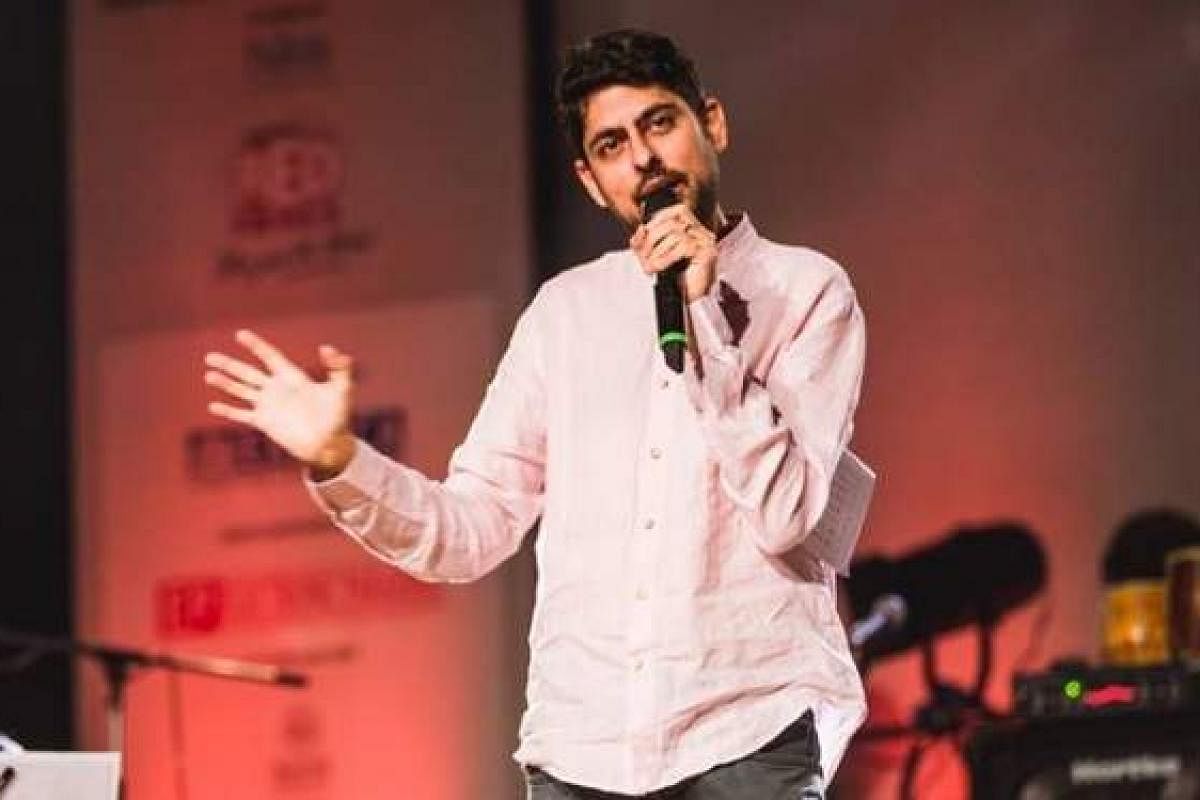 Varun Grover is an Indian stand-up comedian, writer, and lyricist. He is an intellectual and has a sharp literary insight. It makes him one of those creative and talented people who can grab multiple avenues to work.
Early Life
Varun is a native of the picturesque state of Himachal Pradesh. He spent much of his childhood in Sundernagar, where he did not see abundance while growing up. Later in life, he moved with his family to other towns such as Dehradun and Lucknow, where he completed school before enrolling at IIT-BHU for engineering.
Varun Grover had an affinity for writing from a young age. He would write poems to help his friends in love troubles and forged strong friendships during that time. Later it helped him shape his career the way he wanted it. Varun also occasionally wrote for children's publications and magazines at college before moving on to scripts for college theatres. His plays went on to several national youth festivals, garnering acclaim. It boosted his confidence as a writer before landing jobs with the most prominent media houses such as NDTV.
After completing his engineering degree, Varun started working as a software consultant at an MNC in Pune. He continued to harbor the ambition of becoming a writer and took the plunge by quitting this job and moving to Mumbai in 2004.
Career of Varun Grover
Initially, Varun had difficulty finding steady writing jobs in the city. He knew it would be worth his while to continue with bigger-picture goals in mind. It was difficult for him to make connections and get quality work at first, but by 2006 he landed several television shows like 'Dus Ka Dum,' 'Oye! It's Friday!' and even more of them – which opened up the comedic side of his writing as he scripted jokes featured on The Great Indian Comedy Show. These gigs gave him an incredible boost of confidence because they are your passion, after all.
Until about 2010, the writing jobs in television continued to grow for Varun. In his haste to gain experience writing for films. Later he signed on to a project titled "Accident on Hill Road" as a dialogue writer without any real consideration of what it would entail. He later regretted this decision and has looked back at it since then.
The right opportunity arrived a few years later, and he came together with successful director Anurag Kashyap. He worked as a writer for projects like 'Girl in the Yellow Boots' (2011), 'Gangs of Wasseypur I' (2012), & 'Gangs of Wasseypur II' (2012). He again worked with the director, but as an actor in Bombay Velvet.
Other works
Varun's humor is funny and suitable for all ages with great punchlines and terrific comic timing as a stand-up comedian. He also engages in creative work, which motivates him more than the money he earns from it. Varun Grover did that without hesitation when asked to donate his prize money of Rs 50,000 (approximately 1000 USD) that he won at the National Film Awards to relief efforts for Maharashtra farmers who are struggling through drought. Not only is he intelligent, considering he's still early into their profession has yet much room left to grow!