Zomato | The success story of the leading food delivery app in India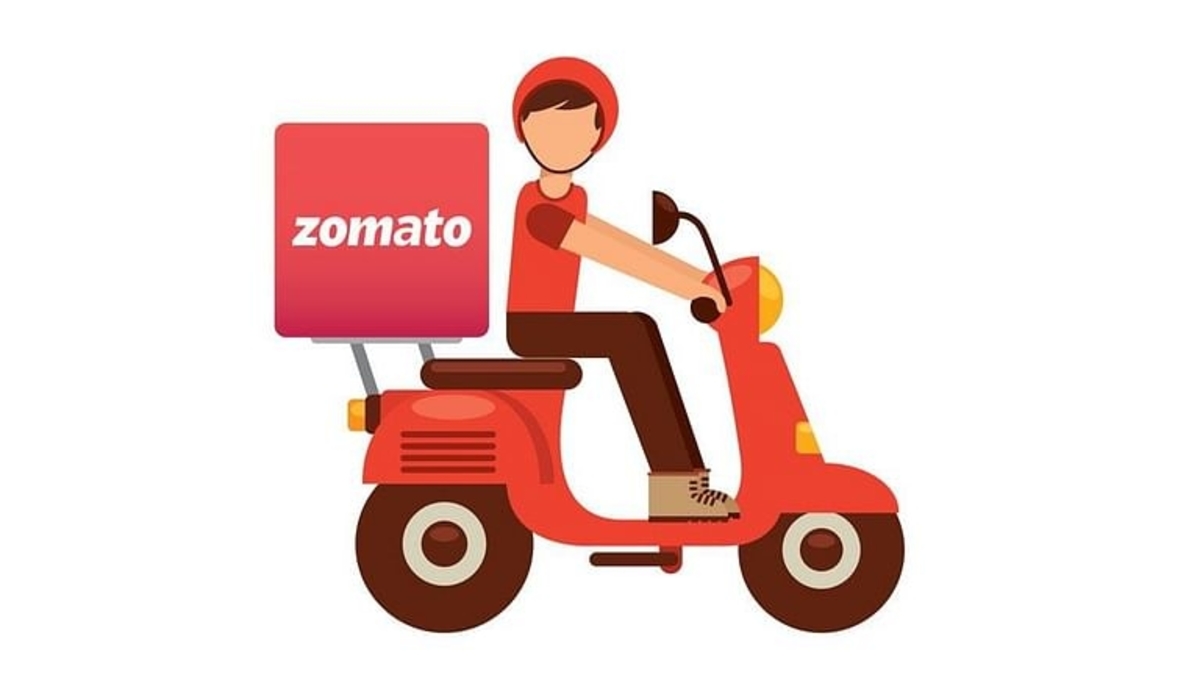 Zomato, founded by Deepinder Goyal and Pankaj Chaddah, is the leading food delivery app in India. Zomato provides information, menus, and user reviews of restaurants. In addition, it also offers food delivery options from partner restaurants in select cities. As of 2019, the service is available in 24 countries and in more than 10,000 cities. Zomato's success story is an inspiration to entrepreneurs all around the world.
How it all started
Deepinder Goyal and Pankaj Chaddah graduated from IIT Delhi. In 2008, they worked at Bain & Co in New Delhi when they came up with the idea of Foodiebay, later changed to Zomato. In their office, they came across many people waiting for a long time just to acquire a flash of the menu card. After brainstorming for some time, the idea of Foodiebay came into their minds.
Foodiebay scanned the menus of restaurants and posted them on the company's private website. Soon, Soon the employees of Bains started using the website and thus saving their time. This, in turn, increased the traffic to their website. Eventually, they decided to expand their website to make it accessible for everyone. In a matter of nine months, FoodieBay became the largest restaurant directory in Delhi NCR. Soon, its services were extended to Mumbai and Kolkata.
The number of customers using the application kept on increasing with every passing year. Foodiebay acquired huge popularity as it was rendering peculiar services to the customers. This has enabled Goyal and Chaddah to scale the project to an international level. In 2010, Foodiebay was officially changed to 'Zomato' and there was no looking back.
The success of Zomato
Due to an increase in the number of users, the founders decided that a mobile application would make access easy. Unfortunately, they did not have enough funds. That's when Sanjeev Bikhchandani of Naukri.com stepped on. The idea of Zomato fascinated him and he invested up to US$ 1 million through Info Edge (India). The following year, the same investors provided them a huge fund of US$ 3.5 million. Next year, a huge amount of US$10 million flooded in from Info Edge.
The company quickly rose to success and started expanding. By 2012, Zomato extended its services to Sri Lanka, UAE, Qatar, South Africa, UK, and the Philippines. In the year 2013, New Zealand, Turkey, and Brazil were added to the list. During this time, Zomato also worked on its mobile app to match the boom in the smartphone trend and launched its app.
In 2014, Zomato acquired Gastronauci, Poland's restaurant search service, and Cibando, an Italian restaurant finder. The next year, Zomato made its biggest acquisition — US-based online table reservation platform NexTable. But, like any other startup, Zomato also faced hurdles on its journey to the top.
Challenges faced by Zomato
In the year 2015, Zomato struggled with falling revenues carried out its massive layoff. The company, however, managed to get something good out of the year by acquiring MapleOS. It allowed them to expand its directory, database, and operations, and add online reservations and mobile bill payment to its service portfolio. After a slow 2016, the company decided to restart operations.
Another major hurdle Zomato faced was to find a way to cover all the restaurants in all the areas in all the major cities. This complication was present in the initial stages but the founders along with their team found a solution to this problem.
The success story of Zomato shows that hard work and determination will lead to achieving your goals. Ups and downs are a part of starting a business. We need to have a positive mindset and work our way to the top. Zomato's success story is not built on one pillar. The founders created a business model which played its part in building the brand of Zomato.
Investments
Zomato had raised approximately 16.7 million US dollars from Info Edge, which gave Info Edge India a 57.9% stake in Zomato. In November 2013, it had again raised 37 million US Dollars from Sequoia Capital and Info Edge India. Recent Investments of Zomato include 62 million US Dollars from Temasek and 52 million US dollars from Kora, a US based firm. In 2021, Zomato raised 250 million US dollars from 5 investors.
Controversies
In July 2019, there was a complaint from a Hindu customer that he received his order from a non-Hindu delivery boy in Jabalpur. He had complained to Zomato to provide him with Hindu delivery boy. Zomato did not change the delivery boy which was followed by the customer posting about it on Twitter. Zomato responded saying "Food has no religion. It is a religion"
In March 2021, a Bengaluru based model accused Zomato boy of punching her when she refused to pay for the food she ordered. She said that the boy was very late in delivering the food so she refused to pay for it and was followed by a verbal duel after which the delivery boy hit her nose. Zomato had suspended the delivery boy and paid for the model's treatment. Not long after this, the boy filed a complaint and said it was her who hit him and in the process she hit her nose with her own ring. Currently the investigation is stopped.
Also read: Usain Bolt | The success story of the fastest man on earth
Where is the headquarters of Zomato located in?
Who is the current CEO of Zomato?