Alam Khan | The success story of Kota Factory's Uday Gupta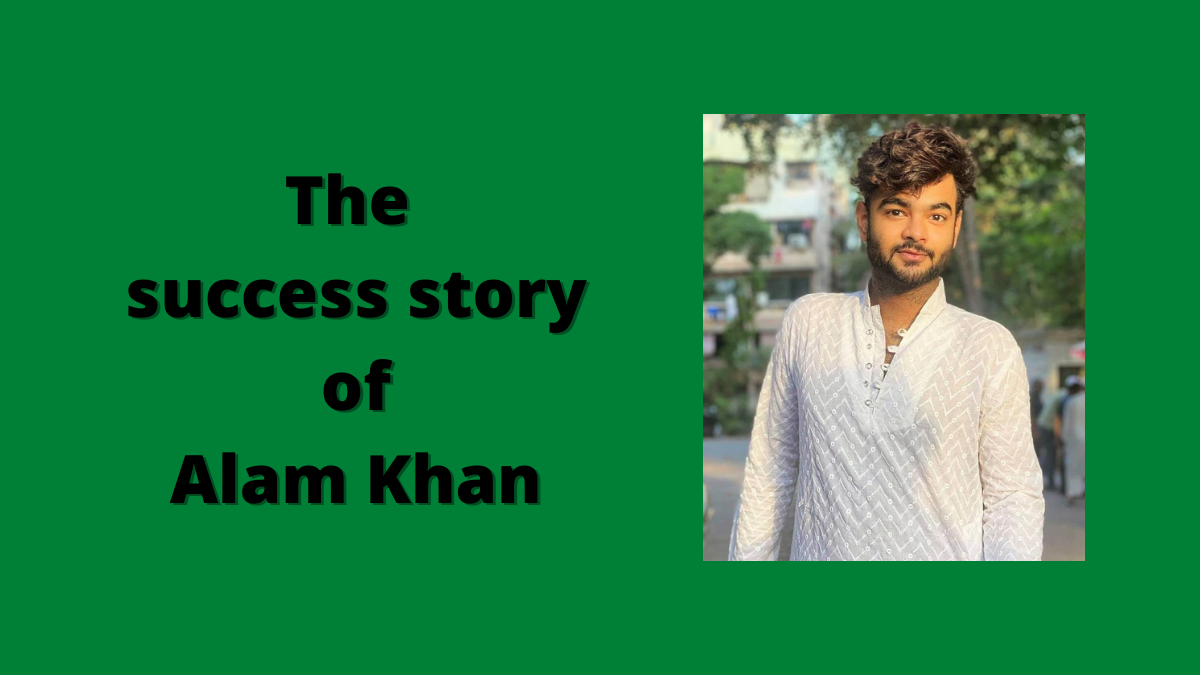 Alam Khan is a 22-year-old Indian actor. He is best known for playing the role of Uday Gupta in the hit TVF series Kota Factory. He has made an appearance in various TV shows, web series, and films such as Class of 2020, Laakhon Mein Ek, Chaman Bahar, Mahabharat, and many more. Alam started his acting career as a child artist. Right from childhood, he wanted to become an actor. Here's his success story.
Early life and career
Alam Khan was born on 19 June 1999 in Shahjahanpur, Uttar Pradesh, India. His father is Mr. Taqveem Khan and his mother is Mrs. Shaheen Khan, he also has one sister and 2 brothers namely Sania Khan, Daud Khan, and Sahil Khan.
He completed his schooling at Ritambhara Vishwa Vidyapeeth, Mumbai. Since childhood, Alam was passionate about acting and dancing. In 2008, he made his on-screen debut at the age of 9 with an Indian soap opera called Hamari Devrani. He played the role of Kunal Nanavati.
In addition to being a talented dancer, Alam Khan is also a dancer. He appeared on Colors TV's dance reality show Chak Dhoom Dhoom in 2010. In 2012, Alam participated in Chhote Miyan, a comedy show that airs on Colors TV hosted by Juhi Parmar and Kapil Sharma. He was the first runner-up in the show. He portrayed the role of a young Duryodhana in Star Plus's hit TV show Mahabharat which aired in 2013.
Alam has appeared in a list of movies and TV shows. The shows are namely Hamari Devrani, Hum Hai Bajrangi, Ekk Nayi Pehchaan, Confessions of an Indian Teenager, Yam Kisi Se Kam Nahin, and others. The movies include Freaky Ali, 3 Storeys, Chaman Bahaar, Love Day – Pyaar Ka Din while web series namely Laakhon Me Ek and Class of 2020.
Alam Khan in Kota Factory
Alam Khan played the role of Uday Gupta in The Viral Fever's hit web series Kota Factory. The plot of the show revolves around the lives of students preparing for the IIT examinations in Kota, Rajasthan. The show also stars Mayur More, Jitendra Kumar, Ahsaas Channa, and Ranjan Raj in prominent roles. Alam portrays one of the students preparing for the examination.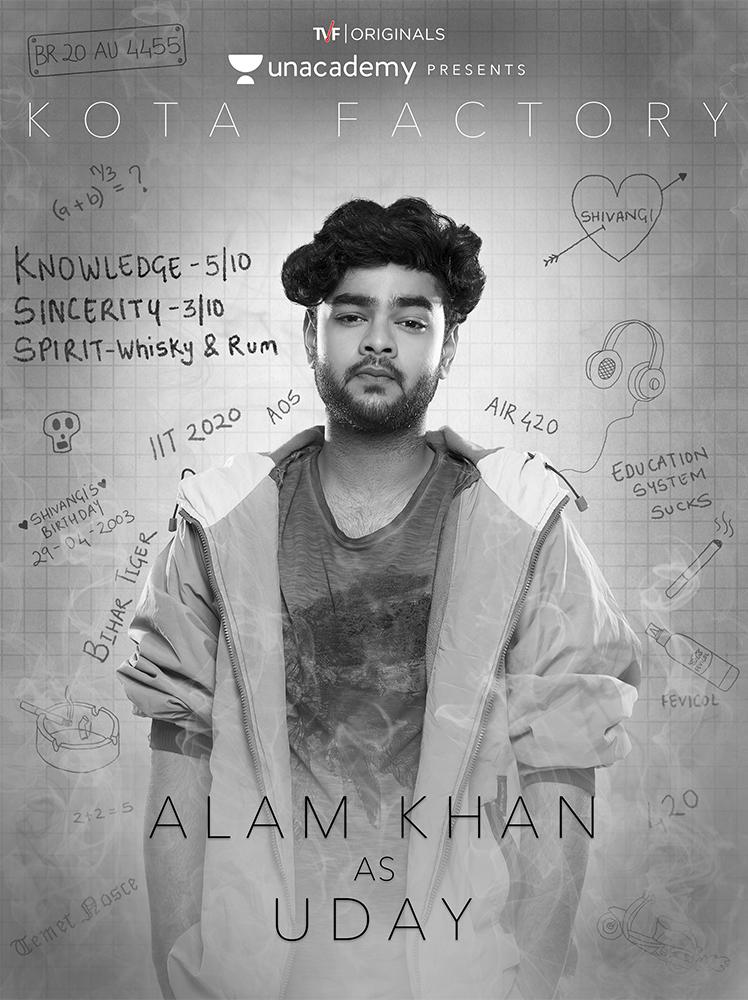 The creator of the show, Saurabh Khanna, said that he aims to change the popular narrative surrounding Kota and IIT preparation in Indian pop culture to a more positive one via the show. The show received positive reviews from critics and the audience. TVF released the second season of the show on Netflix on 24 September 2021. The director of the show, Raghav Subbu, confirmed that the third season is in the works.
Moving forward another hint of Kota factory season2 is about the release by September, along with this he is engaged with other channel web series such as Modern Parivaar. Also, he is collaboratively working with FilterCopy YouTube Videos.
Awards
| | |
| --- | --- |
| Bangladesh National Film Award | Best Music Director |
| Bangladesh National Film Award | Best Music Composer |
| Bangladesh Cine Journalists Association Award | |
| Bachsas Award | Best Music Director |
| 2016 Lifetime Achievement Award | |
Lessons we can learn
Alam Khan is a hardworking and talented actor. He entered the Bollywood industry as a child in 2007 and worked hard to reach where he is now. Alam Khan believes that the secret to his success is constant hard work and always believing in himself. In addition, he also believes that even if we face failures, we should not give up and learn from our mistakes. Moreover, as long as you have a goal, you can create paths to your goal and work hard in achieving it.
Also read: Gautam Adani | The success story of one of the richest people in Asia
What role did Alam Khan portray in Kota factory?
He played the role of Uday Gupta.