Archana Jois | story of a Thriving South Indian actress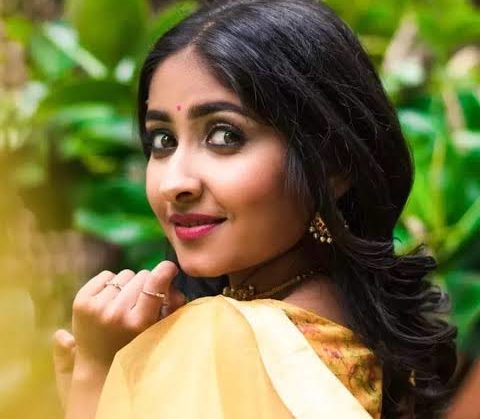 Archana Jois is a South Indian actress and a dancer by profession. You must have seen her in KGF chapter 2 as Rocky's mother. Archana's journey from the small screen to the big screen has been outstanding. Let's see, how?
Archana Jois Biography
Archana Jois came to this world on 24 December 1994, in Ramanathapuram, Karnataka, India. For her schooling, she firstly joined New Oxford English School, Bangalore. She also studied at Navachetana School and Poorna Learning Centre, Bangalore later. Afterward, Archana went for a Master's in fine arts from SASTRA Deemed University, Tamilnadu.
She has two sisters- Harshini and Vaishnavi. Do you know about the lucky person Archana married? His name is Shreyas J Udupa. Archana loves to cook and travel. Archana was so crazy about acting and dancing that she used to participate in all such events in school. She also knows Bharatanatyam. Apart from Kannada, she also knows Hindi and English very well.
Archana Jois Journey
Today, Archana is known as a superhit Kannada star. Her hard work has more contribution than destiny here. After completing school, she was not sure about her destination. But one thing was sure she was going to pursue her career in acting. She started auditioning right after completing her education. Luckily she got a role in the Zee Kannada serial 'Mahadevi.' She played the role of 'Sundari,' the main lead. Her simplicity impressed everyone. The massive success of this role introduced him to work offers later.
She got a part in Prashant Neel's KGF Chapter 1. Archana played the role of Rocky's mother in the movie. She did it at a time when other actresses didn't want to opt for an elder's role. And at the end, she handled the part very gracefully. Further, She worked in several serials and movies subsequently. Some of the hits are KGF; Chapter1(2018), Vijayaratha(2019), Kalantaka(2021), and KGF; Chapter2(2022).
Beginning Of The Career
Archana debuted with the Kannada TV serial 'Mahadevi'; a kickstart to her career in 2015. She played the lead character Sundari. The audience was very much delighted with her simplicity and beauty. In 2018, she got a role in the movie KGF chapter 1. It was the role of Rocky's mother. The actress made a courageous decision there.
In contrast, most other actresses of that time avoided the part of the elder citizen. The actress gracefully played the role and won the hearts of India. Archana was very much loved, and her fame reached the next level post KGF release.
In 2020, she is back on the silver screen in Tarang TV's Indian television Kannada language drama series 'Durga.' She played the role of Stuti. With her role as Stuti, she received huge critical acclaim and became a household name in no time.
Life After KGF Release
After the release of KGF, Archana's life changed drastically. In 2020, she came with her most significant break in TV series. Her character name was Stuti, and that of the TV serial was Durga. The story is about Stuti's unexpected marriage and how she enrages everyone with her contempt for God. Meanwhile, she also discovered her past incarnation as princess Rajeshwari, a devotee who lost her life protecting 'Sri Chakra' from the three wicked guys; the three guy who killed Rajeshwari and got the Sri Chakra. The innocence and beauty of this character connected every Indian household to her. Subsequently, after shooting this teleserial, Archana also worked on the sequel of KGF, released on 14 April 2022. This movie again broke the records. Archana became the talk of the tongue. Today, nobody wonders why she is so popular.
Archana Jois Success Story
Archana's story tells us once you are determined to succeed in anything, no matter how big problems you face, you will always find a way. After completing her studies, she was very committed to pursuing her passion. She started giving auditions. And bang!!! She got selected for a TV serial. And gave her best shot to every role she got.
She won the award for the movie KGF Chapter 1, SIIMA – Kannada for Best Supporting Actress in South Indian International Movie Awards.
Consequently, she became a well-known name in Indian households. The role she got in the movie was challenging initially. But she also gave her best in the film KGF and became a popular name across India.
Life lessons from Archana Jois
You should always be ready to give your best shot as life is unpredictable.
Always be an opportunity seeker; grab every opportunity present on your table.
Believe in yourself. You are capable of fulfilling your dream. All you need is to work towards it.
Also read- Naveen Kumar Gowda (Yash) | The Success Story Of 'KGF Star'
Who is Archana Jois's husband?