Arijit Singh | The king of playback singing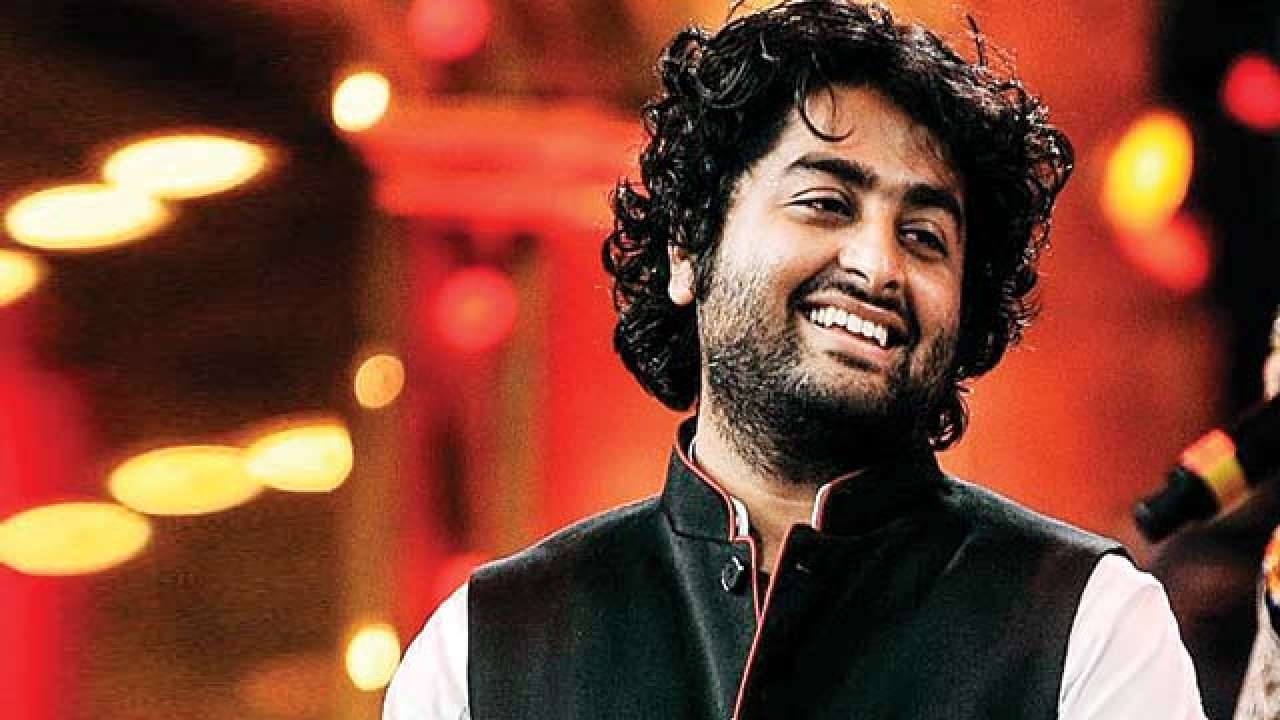 The man behind the superhit songs of Aashiqui 2, the overnight sensation in the country is none other than Arijit Singh. He is a gem of a person with lots of talent not only in singing but in the field of music composing, recording etc. This makes him one of the most popular singers of our time.
Birth and early life
Born on 25th April 1987, Arijit Singh has a Punjabi father while his mother Aditi Singh is a Bengali descendant. Belonging to Jiaganj, Murshidabad, West Bengal, He grew up in a family of four: his parents and sister Amrita.
Arijit attended Raja Bijay Singh High School, Murshidabad for his up to his higher education. Following this, he took admitted to Sripat Singh College, Jiaganj for his graduation.
He started taking interest in music at a very early age when he sees his aunt performing classical music at events.
Music journey-
His journey in learning music started when he was just 3 under the guidance of the Hazare brothers .when he turned 9 he got a scholarship from the government for training in Indian classical music he was taught Indian classical music by Rajendra Prasad and trained in tabla by Dhirendra Prasad Hazari he also taught him Rabindra sangeet and pop music.
Start of the career-
Arijit's first appearance as a singer was on the reality show "fame gurukul" in 2005. His guru Rajendra prasad told him to do so. After a lot of struggles in the show, He secured the 6th position. His next participation was in the reality show 10 k 10 le Gaye. And this, with his performance and fortune, Arijit won the competition. After these shows, h began working as a freelancer with several playback singers like Shankar ehsaan loy, and Pritam. Throughout all this, he learnt a lot while about vocals and music. Being very fond of classical music, Arijit idolizes great musicians like bade Ghulam Ali khan, Ustad Rashid Khan and Zakir Hussain. Also, he enjoys listening to the old Bollywood music of Kishore da and Mohammed Rafi saheb.
Entry into Bollywood-
After years of grinding, Arijit finally got to enter Bollywood. It was with his first playback debut Phir Mohabbat for the movie murder 2 (2011). As a result of the success of the song, he got more work in Bollywood. Following this, He voiced for various superhit films movies like Aashiqui 2, ye jawans hai dewani, ram Leela, Chennai express, and Heropantu. Because of the fame, Arijit didn't look back and continued to give musical hits to date. In 2015, He even directed a Bengali documentary movie named bhalobashar rojnamcha.
Personal life and achievements-
In the year 2014, Arijit tied a knot with his childhood friend Koel Roy and lives a happy married life. The couple started an NGO which serves for the upliftment of the society named "let there be light". It works for poor people and helps them for a better living.
Till Date, Arijit has won many achievements. He got awarded one of the major awards as a Filmfare award in the year 2016 for the Sooraj dooba song from the film Roy. One of the most popular of his songs, tum hi ho from the movie Aashiqui 2 won a total of 9 awards out of all nominations. Also, Arijit has been honoured with many high-rank awards like Filmfare, iifa, zee cinema award and many more.
He was declared the most-streamed Indian artist of the year 2020 by Spotify. As his mother, Aditi Singh lost his mother to cerebral stroke during Covid; he performed in an online concert to raise funds to help people in villages affected by Covid-19. With a tribute to the late Lata Mangeshkar, "Naam Reh Jaayega" Arijit Singh is coming up with Special episodes. In recent songs and anthem of Brahmastra, "Kesariya" is trending all over social media as all other songs.
Life lessons from Arijit Singh's life :
Arijit Singh started on his journey from absolutely nothing and came across plenty of odds, encountered difficulties all through, but didn't ever give up. Life is not a bed of roses and the journey to success is always full of thorns and broken glasses, but that doesn't mean that you will give up. Therefore when determined to reach success chose to work hard and never give up in life. What he is, is solely on the basis of his own efforts and continuous hard work. Failures and struggles are a part of life. Therefore keep chasing you dreams with utmost confidence and choose to learn from your mistakes. Pave your own success journey with you persistence and confidence.
Also Read : Dinesh Mohan | Success story of India's oldest model
How many awards did he receive for Tum Hi Ho song?
What is Arijit Singh's Bollywood debut song?
Which musical instrument is Arijit Singh trained in?