Dinesh Mohan | Success story of India's oldest model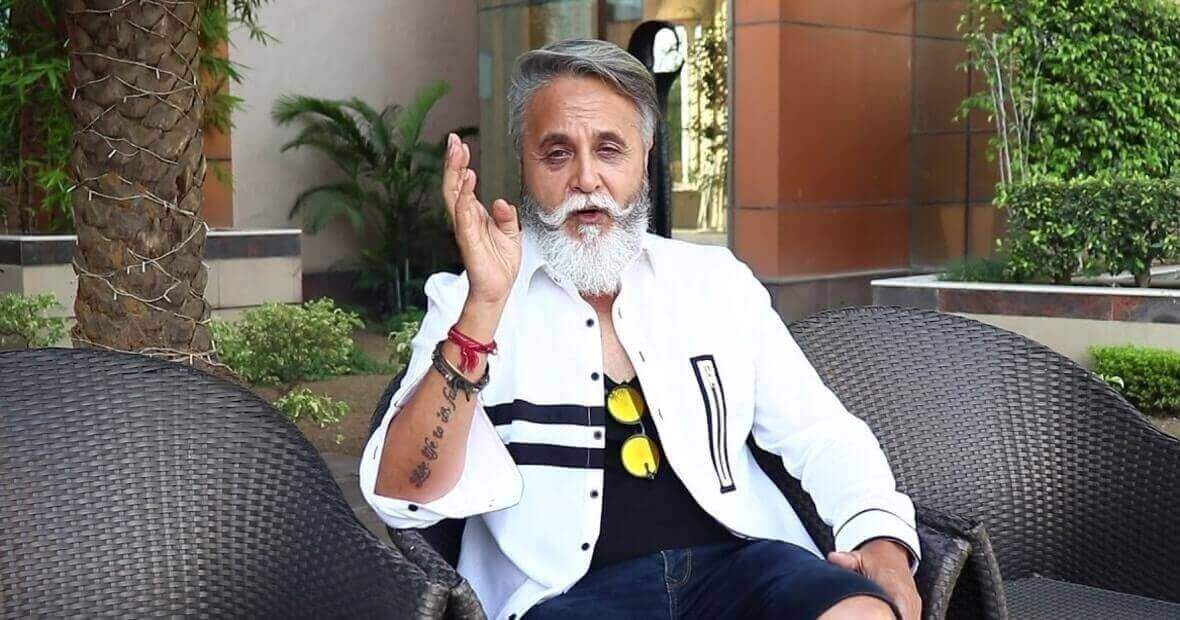 Model and actor Dinesh Mohan is truly an inspiration to people. He has proved to people that age is just a number. You can you ahead to chase your dreams at any age. His fitness and energy seems to beat the youth. He is model for the famous fashion designers of the country. His journey to success was not as polished as it seems. He went through a lot of failures and struggles all through his life. But he set ahead to change his change all over with his persistence and determination.
Dinesh Mohan's early struggles
Despite living in the glare of the fashion world, Dinesh Mohan does not forget the years of his life, which he spent in the dark. 12 years is a long time. The journey that Dinesh, who lived in the darkness of depression for 12 years, has traveled in the glittering world of fashion is truly inspiring. Dinesh's life was like that of a common man. Good job, money, marriage and settled life after completing studies.
After marriage his life changes all over. His wish for a better married life could not be fulfilled. There were frequent conflicts between him and his wife's views, which started effecting his mental health. After living in a tense family atmosphere for 10 years, he finally decided to divorce his wife. All left alone as his wife took over the custody of their son. But another fall came in when his wife died. However reuniting with his son satisfied.
Unfortunately, a significant hardship came ahead. His son was bitten by a dog, the result of which came out in the form of rabies. After living together for six months, their son passed away. This broke him as a person. He went into depression, and this affected his health majorly. After a lot of struggle, Dinesh Mohan realized that he couldn't live this way. He decided to start a new life and took voluntary retirement in 2004. That day he gathered his complete confidence and came out of his room after eight months. Over the years, his weight had increased to 125 kg.
He decide to get back into shape but however being over weight, he has very little confidence. But he was persistent and he went to a dietician and started working on his own fitness. Constantly working on himself, he lost his weight and attained fitness. He also started interacting with the people around him. A journalist used to live in the neighborhood of Dinesh Mohan. His transformation astonished him. Therefore one day he interviewed Dinesh Mohan and published the story of his coming out of depression and physical transformation in his newspaper. Similarly this was the major breakthrough in his life.
Breakthrough
Dinesh Mohan's life turned on his birthday with his first shoot in 2016. A modeling agency read his interview. That modeling agency needed a model of his exact age. He called up Dinesh Mohan and called for the audition. But he refused; his sister encouraged him to take it up. Seeing the atmosphere of the audition, Dinesh Mohan was terrified. The audition setup, camera, and monitor were all new for him. But when he was made to stand on his spot and light was scattered on him, he felt that his life had been illuminated again. This was when a different passion for life awakened in his mind. He got selected in the audition, and since then, he has never looked back. Similarly, he kept working on projects one after the other. His enthusiasm grew with each project. After modeling, he also tried his hand at acting.
Dinesh Mohan's attitude towards life had changed. He took acting as a challenge and acted in such a way that he was awarded the Best Actor Award at a film festival for the short film 'The Bench'. Dinesh Mohan looks confident and full of courage. He has both wealth and fame and even after crossing the age of 60, he is touching a new dimension of life.
 He is known as Silver Fox of India in the modeling industry. He is also an actor in Punjabi, Hindi, Tamil & Malayalam cinema.  The actor has also spread his talent in a blockbuster movies like "Stand Ki Aankh" which was directed by "Tushar Hiranandani" in 2019, and Happy Sardar (2019), Darbar (2020) 
Life lessons from Dinesh Mohan's life
Dinesh Mohan is an inspiration for those people who have gone into depression due to failure in their family life, relationship or work-business and then they do not see any way to recover from it. A person can get out of his every failure, problem or depression, if he stays determined once and changes the way of looking at life. Forget what happened, adopt a positive attitude. Life will look very beautiful. You can pave your success story at any age when your determined to make a difference.
Also Read : Boman Irani | The awe-inspiring success story of the film star
What is the age of Dinesh Mohan?

75 years (4 October 1945)
Where is Dinesh Mohan from?
Dinesh Mohan is from India.