Bonnie Wright | Success Story Of The Amazing English Actress
Bonnie Wright is an English actress and filmmaker born on 17 February 1991 in London, England. She is best known for playing Ginny Weasley in the Harry Potter series. She made her professional acting debut in Harry Potter and the Philosopher's Stone in 2001 and played the part for ten years until the last film, Harry Potter and the Deathly Hallows Part 2. Ginny Weasley is the sister of Ron Weasley and Harry Potter's love interest in the movie.
Early Life
Bonnie Wright was born on 17 February 1991 in London, England. She is the second-born child of Sheila Teague and Garry Wright. They are the owners of the jewelry company Wright & Teague.
She went to Prior Western Primary School and later King Alfred School in North London for her secondary education. While on set, Bonnie kept up with her studies with the help of a tutor. She attained three A-levels in art, photography, and design technology.
While filming for Harry Potter and the Deathly Hallows in 2009, Bonnie started attending the London College of Communication at the University of the Arts London. In 2012, she graduated with a Bachelor of Arts degree in filmmaking.
Career Beginnings With Harry Potter Series
In 1999, castings began all over the UK for Harry Potter and the Philosopher's Stone, and it was the film adaptation of a novel by JK Rowling with an identical name. Bonnie's elder brother, who had read the books, reminded him of Ginny. She asked her mother if she could audition for the role. She gained a screen test for David Heyman after her pictures were sent to the film's casting directors. Bonnie got the part shortly after.
Road To Stardom
In the first film, Bonnie Wright only makes a cameo. Still, in the second film Harry Potter and the Chambers of Secrets, her character begins studying at Hogwarts and encounters a secret diary that begins to control her actions. The film broke the opening records of its predecessor and became the fifth-highest-grossing film of all time in the region.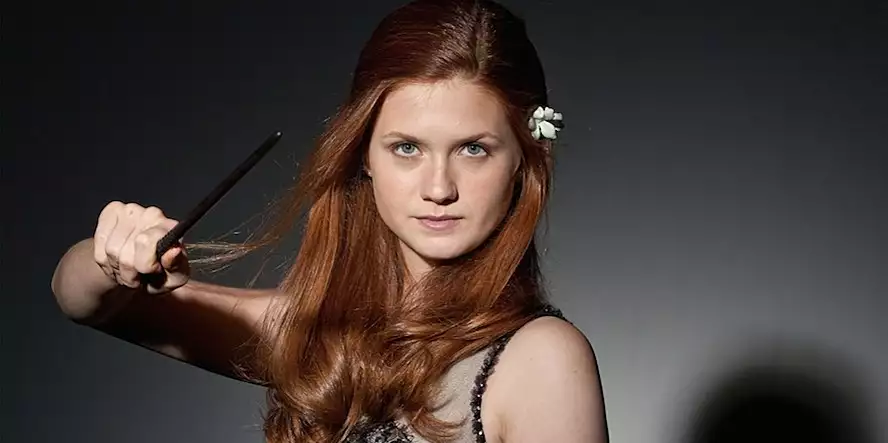 Bonnie's character becomes more significant during Harry Potter and the Order of Phoenix by joining Dumbledore's Army and eventually participating in the climactic scene, battling against Lord Voldemort and the Death Eaters.
Bonnie Wright is one of the thirteen actors who have appeared in all eight films of the Harry Potter franchise, being part of the cast members Rowling referred to as "The Big Seven."
Independent Films and Filmmaking
In 2012, Bonnie Wright founded her film production company, BonBonLumiere. That same year, she made her directorial and screenwriting debut in Separate We Come, Separate We Go, a coming-of-age short film starring Harry Potter co-star David Thewlis.
In 2013, she made an appearance in Before I Sleep, a film shot in New England. In June 2018, Bonnie released Medusa's Ankles, based on a section of The Matisse Stories by A. S. Byatt. It starred Kerry Fox as a woman experiencing a menopausal midlife crisis, alongside Harry Potter co-star Jason Isaacs as a charismatic, "self-obsessed" hairdresser with whom she develops a fraught connection.
Personal Life
Bonnie Wright resides in Los Angeles. She used to be engaged to actor Jamie Campbell Bower from April 2011 to June 2012. On 20 March 2022, Bonnie confirmed her marriage with her longtime boyfriend, Andrew Lococo, via her Instagram account. 
Also Read: Rupert Grint | Success Story Of The Incredible English Actor
How old is Bonnie Wright?
Bonnie Wright is 31 years old, as of 2022.
How much is the net worth of Bonnie Wright?
Bonnie Wright's net worth is $4 miilion.