Sonu Sharma | Youngest motivational speaker popular over social media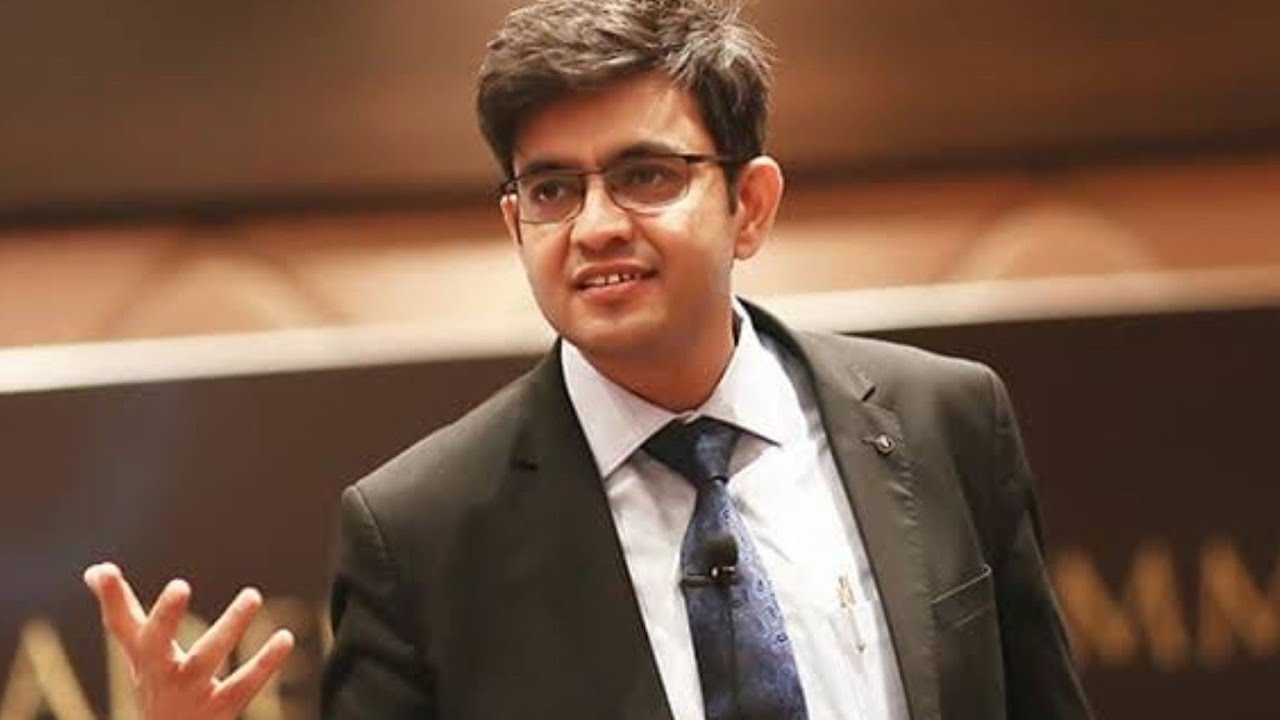 Millennials are most depressed about failures and not getting the right career path. Hence spend lots of money on psychiatrists, but some motivational speakers out there are more than psychiatrists, just like magic can inspire your thinking. Millions of speakers, but one very influential man who has crossed the eyes of numerous individuals in his vocation is Sonu Sharma. He is not only a motivational speaker but also successful in various fields, such as being an entrepreneur and a trainer much more to go in his life journey.
The early life of Sonu Sharma 
Sonu Sharma was born on 19th April 1995 in Faridabad, Haryana, and completed initial schooling at Dayanand Public School, Faridabad. Later, he went to DAV College, Chandigarh, for further graduation and held a Chartered Accountant degree. Born into a middle-class lifestyle, he chose to go with the accounts and started network marketing in 2005.
Dynamic career
Sharma started his career by joining Naswiz Retails Ltd., which deals in selling household things on a commission basis. Which nearly adds up a significant sum of revenue with a sale. Later, he changed the company and joined Vestige. Also, he worked with many brands like ICICI, LUMINOUS, BAJAJ, TATA, SOBHA LTD, CHIRIPAL GROUP OF COMPANIES, etc.
Sailing through various fields and enhancing his sense of humor carried me towards being a motivational speaker. He also mastered inspiring and influencing people with his words. So he started Dynamic India Group on 17 April 2009 to motivate people through his life experience and give them the right direction.
As an entrepreneur, he developed and enhanced the company. And now it is vastly improved with 218 branches in India and networking with over 200 crore people. He is the primarily influential person on social media on Instagram and YouTube, with millions of views in around 114 countries in just two years. Dynamic also provides live sessions and conducts seminars crowded with lakes of people. He has 9.48 million subscribers on YouTube.
Person Life of Sonu Sharma
Sonu Sharma got married to Swati Sharma, who is from Bhuvneshwar, on 30 Apr 2006. He has two cute daughters. Sonu Sharma lives in Faridabad with his father, mother, and wife. One of the Youngest Motivational Speakers with glorious 21 years of experience. He has attended more than 4000 events and conducted 1500 workshops in more than 20 countries.
Honors
His talent for motivating people encourages and inspires individuals to conceive their true potential. Sharma is an Indian motion speaker who is the "Third highest subscriber" on YouTube in India. He published his book "Prerit Karne Ke Mission Par," which analyzes and understands humans and how to proceed in the right direction.
Inspiration
There is a lot to inspire and aspire to from his journey as a motivational speaker, Entrepreneur, author, Indian Business consultant, Network Marketer, Motivational Speaker, and Corporate Trainer. A mind full of work shows his energy and determination towards work and every task successful in his life with hard work, which he used to think in his childhood and is still one of the most successful people for this reason. Likes to watch and listen to them. Here is the video of it
Sonu Sharma net worth?
Sonu Sharma has a total asset of $ 9 million in 2022.
Who is Mr Sonu Sharma?
Sonu Sharma is an Author, Educator, Business Consultant, and effective Entrepreneur; he is one of the Youngest Inspirational Speakers in India. He is an outstanding Philosopher and a Writer.