Bridgit Mendler | Success Story Of The Wonderful Actress and Singer
Bridgit Mendler is an American actress and singer. She was born on 18 December 1992 in Washington, DC, United States. She began her career with the Indian animated film The Legend Of Buddha. Bridgit is primarily famous for her role as Teddy Duncan in the Disney series Good Luck Charlie. She has also starred in Wizards Of Waverly Place as Juliet Van Heusen and in Disney Channel's original movie Lemonade Mouth. Bridgit Mendler also has connections with some philanthropic projects. From 2010 to 2012, she was the ambassador of the First Book, a campaign that encourages young children to read books.
Early Life
Bridgit Mendler was born on 18 December 1992 in Washington, DC, United States, to Sandra Ford-Mendler and Charles Mendler. At the age of eight, her family moved to Mill Valley, California, and she grew up alongside a younger brother, Nicholas.
From a young age, Bridgit began taking part in local roles in both dramatic and musical theatre and became the youngest performer in the San Francisco Fringe Festival. When she was eleven years old, she hired an agent to help her get acting jobs.
Career Beginnings
In 2004, Bridgit Mendler began her acting career when she got the role of Lucy in an Indian animation film, The Legends Of Buddha. At the age of thirteen, she landed a role as a guest star on the soap opera General Hospital.
In 2007, Bridgit Mendler made her film debut in the adaptation of the Alice series Alice Upside Down. She starred alongside Disney Channel actress Alyson Stoner and Lucas Grabeel. Bridgit portrayed the antagonistic role of Pamela, the rival of Stoner's character, Alice.
Breakthrough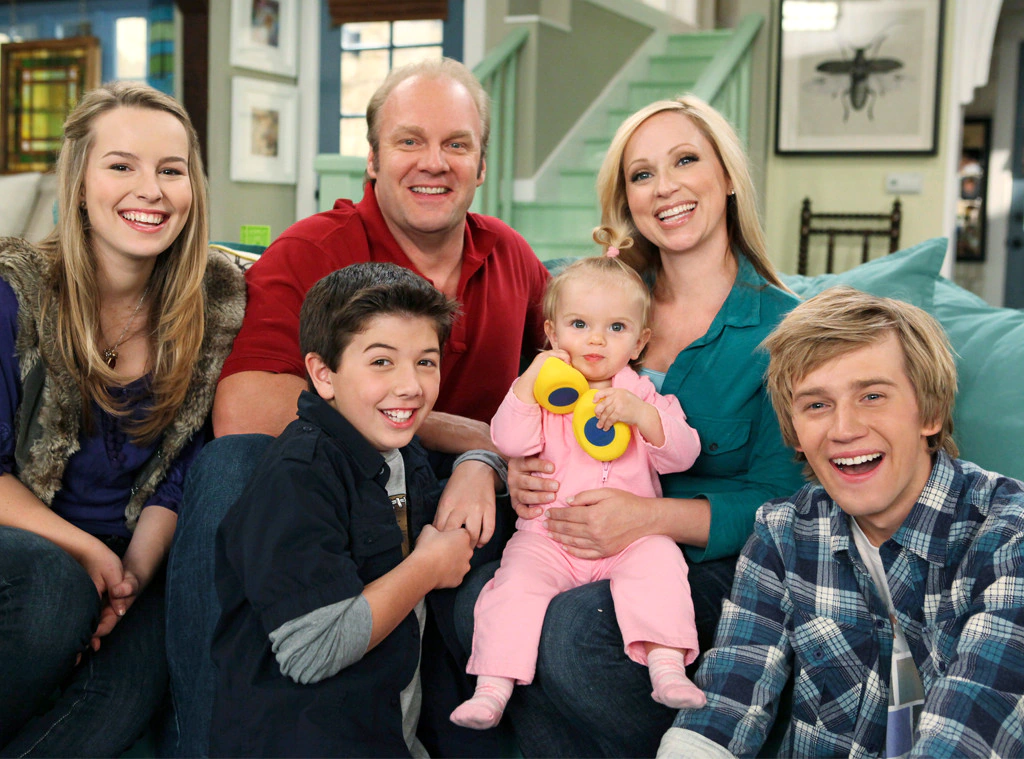 In 2010, Bridgit Mendler landed the central role in the Disney Channel series Good Luck Charlie. She played Teddy Duncan, a teenage girl who makes videos for her baby sister to watch as she grows old. The series premiered on 4 April 2010 and got much positive critical reception and viewership.
In 2011, Bridgit played the lead role of Olivia White in the Disney film Lemonade Mouth. The film got a viewership of 5.7 million after its premiere night. She also sang in many of the film's soundtracks. The first track, Determinate, peaked on various charts and reached 51 on Billboard Hot 100.
On 31 March 2011, Bridgit Mendler confirmed that she was working on her debut album. She was a signed artist with Hollywood records.
Musical Career
In the summer of 2012, Ready Or Not came out as the lead single from Bridgit Mendler's upcoming debut album. The song peaked at 49 in the United States and 53 in Australia. Her debut album My Name Is… came out on 22 October 2012 with 12 tracks and 15 in the deluxe version. The album reached 30 on the Billboard 200.
On 28 June 2014, Bridgit Mendler began the second leg of her Summer Tour in Charlottetown, Prince Edward Island, Canada. On that date, she sang one of her new songs, Fly to You, about a relationship that was said to be on the rocks but worth fighting for. On 5 July, she performed another new song, Deeper Shade Of Us, with disco influences.
Personal Life
On 27 March 2012, it was revealed that Bridgit Mendler was dating her Good Luck Charlie co-star Shane Harper. In an interview with Cambio in September 2012, Bridgit stated that it took two years between her meeting Harper and beginning to date him. In November 2015, Shane and Bridgit went their separate ways.
Bridgit Mendler made an announcement via her Instagram account that she was married to her long-time boyfriend, Griffin Cleverly, in October 2019.
Also Read: Dove Cameron | Success Story Of The Fantastic Actress And Singer
How old is Bridgit Mendler?
Bridgit Mendler is 29 years old, as of 2021.
How long were Bridgit Mendler and Shane Harper together?
Bridgit Mendler and Shane Harper were together for four years before eventually breaking up.