Dove Cameron | Success Story Of The Fantastic Actress And Singer
Dove Cameron was born Chloe Celeste Hosterman on 15 January 1996 in Washington, United States. She is an American actress and singer. Dove rose to fame by playing the dual lead role in the Disney series Liv And Maddie. She won the Daytime Emmy Award for Outstanding Performer in Children's Programming for her performance on the show. Dove Cameron also made her singing debut with the Liv And Maddie soundtrack album.
Early Life
Dove Cameron was born on 15 January 1996 in Bainbridge Island, Washington, United States of America, to Philip Alan Hosterman and Bonnie Wallace. Her parents divorced later, and she grew up with her elder sister, Claire Hosterman.
Dove was fourteen years old when her family moved to Los Angeles, California. In Los Angeles, she attended Burbank's High School. She has said that she has been a victim of bullying throughout all her school life.
In 2011, when Dove Cameron was fifteen years old, her father passed away. After his death, she legally changed her name to Dove in honor of her father, who used to call her by this nickname.
Career Beginnings With Disney
In 2012, Dove Cameron was cast on the Disney channel's Bits and Pieces to play the role of Alanna. Shortly after filming the pilot, Bits and Pieces was retooled into Liv and Maddie, which saw Cameron starring in the dual lead role of Liv and Maddie Rooney.
The first episode of the show gained 5.8 million viewers. Disney confirmed a second season for Liv and Maddie. The second had 24 episodes which were ten more than the previous one.
On 15 October 2013, Better In Stereo by Dove Cameron came out as a single under Walt Disney Records. In February 2014, she started working on her debut studio album. On 3 June 2014, Dove's next single, Count Me In, came out.
Dove Cameron then starred in another Disney movie called Descendants in 2015. The film had a viewership of 6.6 million people and spawned Cameron's two first Billboard Hot 100 songs, Rotten to the Core at number 38 and a solo song, If Only, at number 94.
The Girl And The Dreamcatcher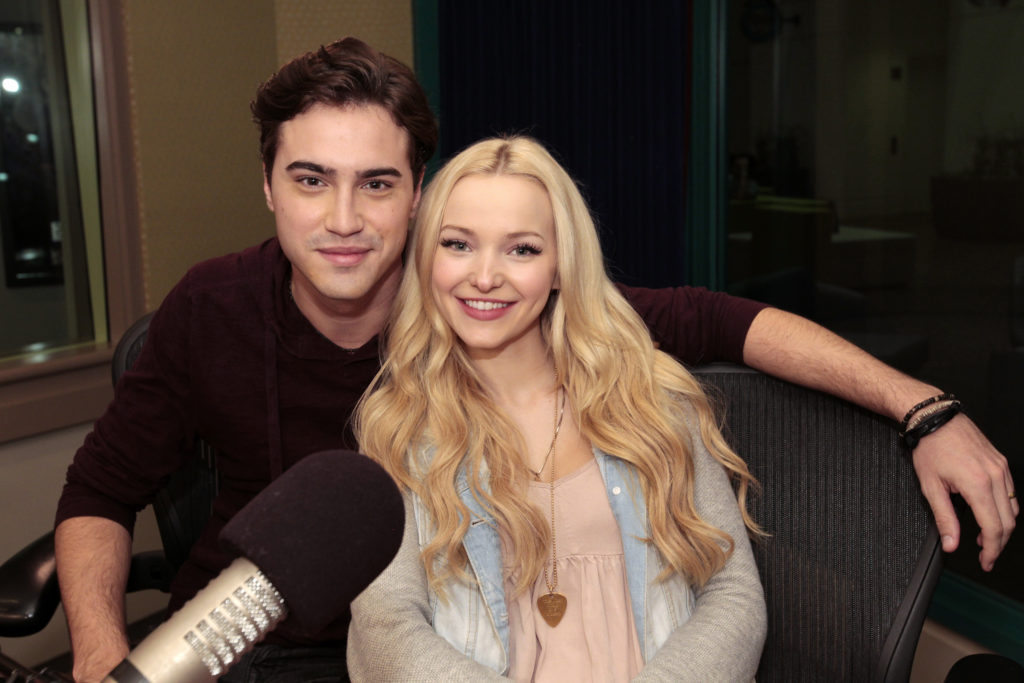 In 2015, Dove Cameron and her Liv And Maddie co-star Ryan McCartan formed a band called The Girl and The Dreamcatcher. Their first single, Written In The Stars, came out on 2 October 2015. Their second and third singles were Glowing In The Dark and Someone You Like. They came out on 29 January 2016 and 8 April 2016, respectively.
On 29 July 2016, The Girl and The Dreamcatcher released their first EP, Negatives. The EP also featured their previously released singles. Unfortunately, in October 2016, due to Dove Cameron and Ryan McCartan's breakup, the duo had to disband.
Musical Career
On 27 September 2019, Dove Cameron's debut double A-side, Bloodshot / Waste, came out. Her single So Good came out on 1 November 2019. On 24 July 2020, she released her next single, We Belong. The song later got a feature in the blockbuster movie After We Collided trailer.
She released the song Boyfriend in February, which became her first non-soundtrack song to chart on the Billboard Hot 100. On 24 June 2022, Cameron released the song Breakfast.
Personal Life
Dove Cameron has stated that she is bisexual, but in May 2021, she said that she feels queer is the most accurate way to describe her sexuality. She also identifies as a feminist. She was in a relationship with her Liv and Maddie co-star Ryan McCartan from August 2013 until 2016. They announced their engagement on 14 April 2016, but the relationship ended in October 2016.
In May 2022, Cameron spoke about her struggles with depression and dysphoria in an Instagram post.
Also Read: Sofia Carson | Success Story Of The American Singer And Actress
How old is Dove Cameron?
Dove Cameron is 26 years old.
How much is Dove Cameron's net worth?
Dove Cameron's net worth is $4 million.