Debby Ryan | Success Story Of The Famous Disney Actress
Debby Ryan is an American singer and actress born on 13 May 1993 in Alabama, United States. She started her career by acting in professional theatres at the age of seven before getting discovered by the Disney channel. Debby played Bailey Pickett in The Suite Life On Deck from 2008 to 2011. Then, she appeared in the Disney Channel original movie 16 wishes as Abby Jensen. Debby Ryan has also gained fame through her vocal talent. In 2013, she made a band called The Never Ending, the opening acts for Fifth Harmony's tour in North America.
Early Life
Debby Ryan was born on 13 May 1993 in Huntsville, Alabama, United States of America. Her father was a civilian consultant to the US military, so she had to move around a lot.
Debby lived in Germany until the age of ten and is fluent in both English and German. She started performing in professional theaters at the age of seven on an American base in Germany. In 2003, she returned to the US and grew up in Texas.
Debby Ryan often recalls being called a "nerd" in school. She was a victim of bullying for being a chess club member and a mascot.
Career Beginnings
Debby Ryan started her career on television by appearing in commercials. In 2007, she made her debut with the show Barney and Friends.
Debby Ryan played one of the main characters, Bailey Pickett, on the Disney Channel Original Series, The Suite Life on Deck, which is a sequel to the hit Disney Channel series, The Suite Life of Zack & Cody. The series's pilot aired on 26 September 2008 in the United States, becoming the most watched series premiere in Canada on the Family channel.
In 2009, she starred in an independent film named, What If… alongside Kevin Sorbo and Kristy Swanson. In 2010, Debby did 16 Wishes, a young adult movie. The movie was an introduction for her to the young-adult audience because most of its viewership was in that demographic only.
Jessie And Musical Career
On 25 March 2011, Debby Ryan starred in The Suit Life Movie. A few days later, on 29 March, she released the promotional single Made Of Matches.
In 2011, Debby landed her own Disney Channel series named Jessie. The show follows a girl who moves from Texas to New York City to become a star but becomes a nanny for a family with four children. Jessie is a show she also helped create, relating that she wanted her character to tell to herself.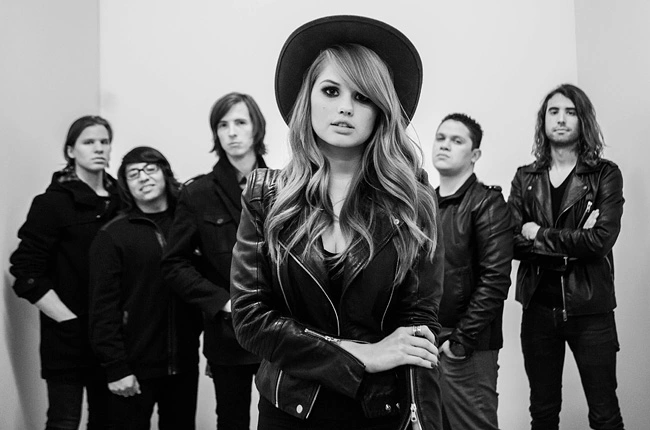 In 2012, Debby Ryan made a band, The Never Ending, with guitarist Kyle Moore and drummer Johnny Franco. Their debut single, Mulholland Drive, came out on 1 June. The song was also part of their debut EP, One, which came out on 24 June 2012.
Personal Life
In May 2013, Debby Ryan started dating Twenty One Pilots drummer Josh Dun. In an interview, she described her relationship as good.
Debby went under arrest for driving under the influence in April 2016. Initially, she went for charging with felony DUI, but it was later reduced to two misdemeanors. She went out after posting $100,000 bail. On 30 June 2016, Debby Ryan pleaded no contest to reckless driving and was sentenced to three years of probation, community service, and a DUI program. 
On 23 December 2018, Josh Dun made an announcement of his engagement with Debby Ryan on his Instagram account. The couple tied the knot on 31 December 2019.
Also Read: Zac Efron | An inspiring journey from Disney to Hollywood
What is Debby Ryan doing now?
Debby Ryan has been a mainstay on your television since 2006, when she first appeared on Cole and Dylan Sprouse's spin-off series, The Suite Life on Deck. Since then, she's cocreated and produced her own immensely popular Disney series Jessie, and currently stars on Netflix's Insatiable.
How did Debby Ryan become famous?
Debbie Ryan is best known for starring as Bailey Pickett in the Disney Channel Original Series The Suite Life on Deck. The Suite Life on Deck established Ryan as a teen idol and became the most-watched children's show on television since its premiere in October 2008.