Byju Raveendran | A engineer found a way to passion as an entrepreneur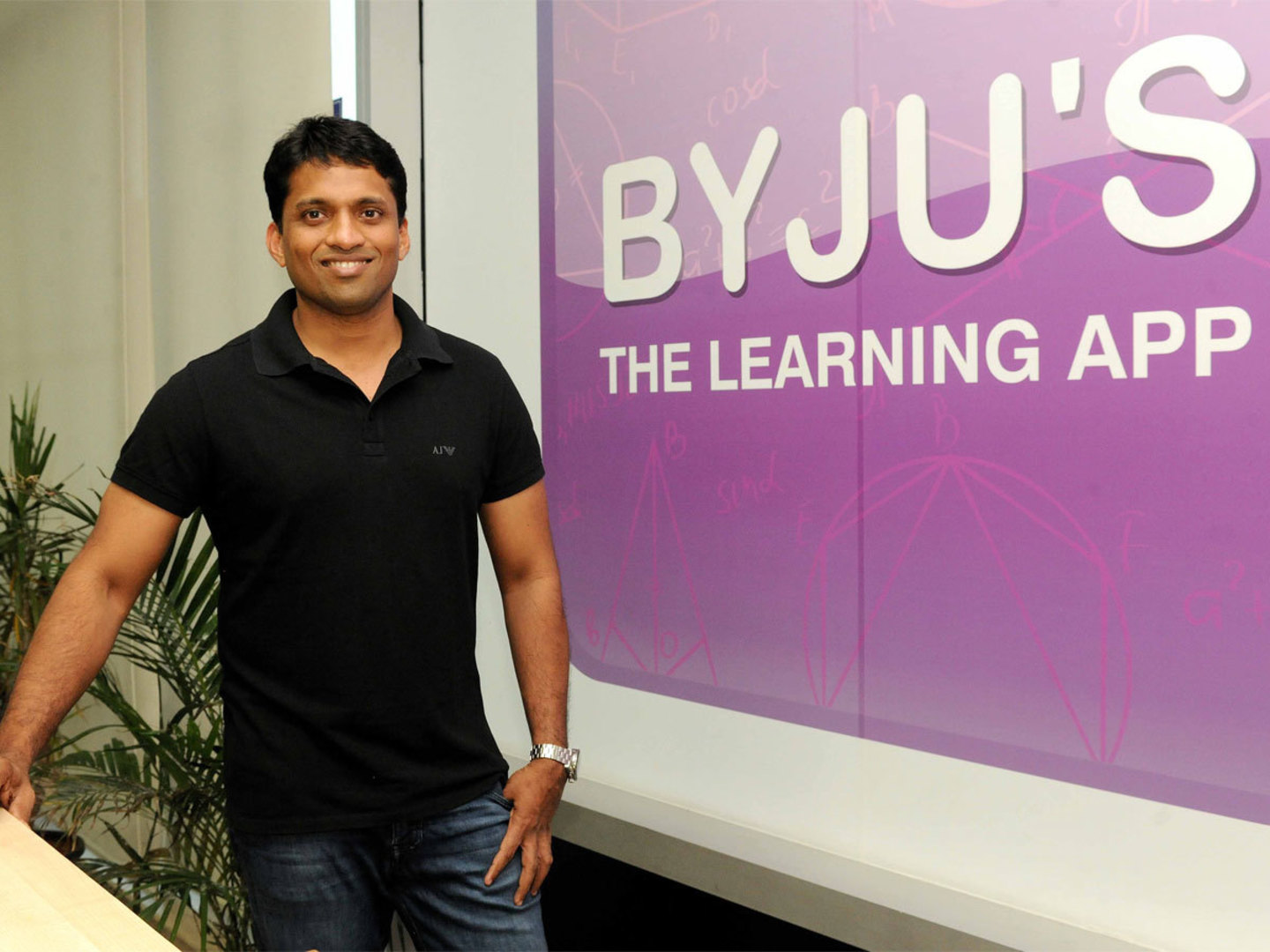 Education is growing rigorously from gurukul to on-click Ed-Tech learning platforms. Every student has their resonance in learning things, so it's impossible to teach a single teacher to care for each child. An engineering student Byju Raveendran who is fond of teaching came up with Byju's, a successful Edtech product. However, it is such an aspiring journey of the small village boy who dreamt of teaching lacks of students spreading a piece of knowledge through an online platform.
The early life of Byju Raveendran
Byju Raveendran born in small village of Kerala, Azhikode in 1980 to a Raveendran and Shobhanavalli. His father was a physics teacher, his mother was a mathematics teacher, and his younger brother Riju. Being grown up in a family of teachers, Byju was a sincere and hard-working student who was always regular in classes.
As his education point, he completes schooling at the local school of Azhikode. Later, Graduated from Government engineering college, in mechanical dept Kannur Kerala.
Career
Soon after graduating from the other engineering students, he joined a multinational shipping company as a service engineer. A company was a shipping company. He used to travel worldwide and help his friends with CAT exams whenever he visited India. As soon as he learns about his teaching skills, he becomes a full-time job. During 2015, he quit IT and started his teaching career Through Teaching math to MBA aspirants. Soon day going, the number of students increased to 1000+ within years.
Finally, Byju's hard work paid off when thousands of students started coming from various places. Hence thought to set up an online tutorial to help them by recording a d broadcasting it to students across 45 cities in India. His lessons required a platform to store his podcast at once, to access he formed the company 'Think and Learn Pvt. Ltd.' the parent company of Byju's
Byju's launch
In 2011, launched a mobile application that gained a lot of attention from parents. Final products were in the market by 2015, and after three months of its launch, the app saw 2 million downloads. The app also offers competitive exams like CAT, IAS, JEE, NEET, GRE, and GMAT. Along with this also has adaptive learning classes from 4-12.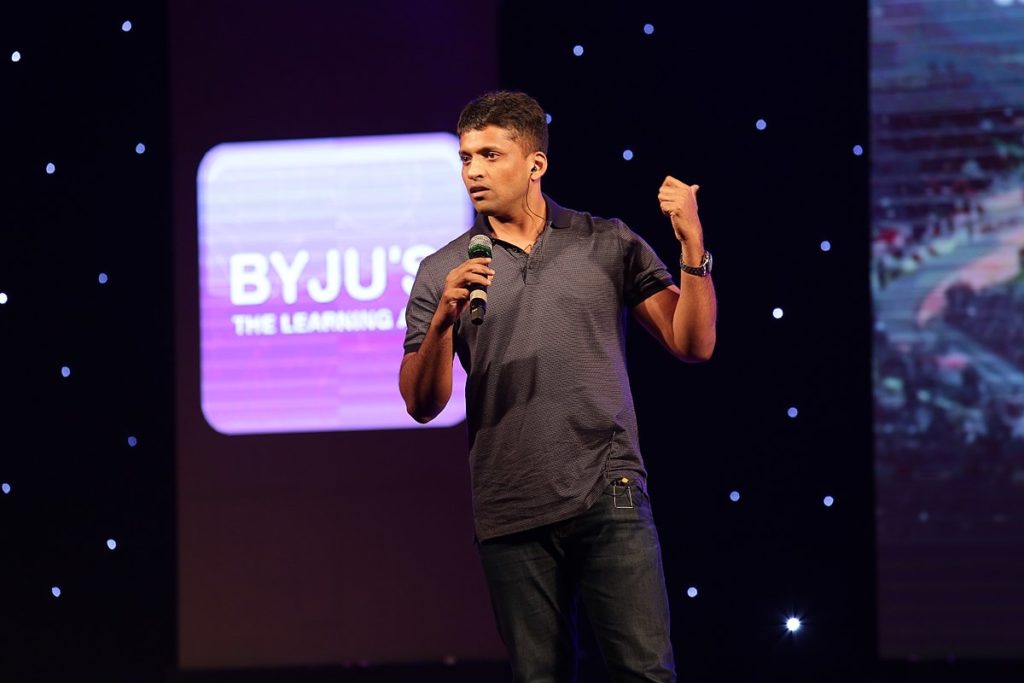 Byju's education mobile application demonstrates the classes with animations, engaging video, interactive simulations, original content, and lessons from India's best teachers. Also few advantages are listed below.
Advantages
Can study anywhere-anytime and review assignments.
The mobile application understands student learning behavior.
Can get accessibility to receive notes and announcements.
Both the instructor and classroom are available 24/7.
Can discuss questions and take practice quizzes.
Students understand it easily after some usage.
Can chat with fellow students who are taking free online educational courses.
Byju's methods are less expensive compared to traditional classroom coaching.
Awards and achievements
| | |
| --- | --- |
| Year | Awards |
| 2017 | The Indian Express IT Awards |
| 2019 | Manorama News Newsmaker award |
| 2020 | Ernst & Young Finalist, Entrepreneur of the Year, India and Winner, Business Transformation Award |
| 2020 | Fortune Magazine's '40 Under 40′ list |
| 2021 | Forbes India Leadership Award (FILA) Entrepreneur for the Year |
With the ethics of Education for All, Raveendran is spreading education to underdeveloped village kids to access new tech learning services.
Inspiration from Byju Raveendran
Today Byju has grown world's most successful tech start-up, with 33 million users and 2.2 million paid subscribers worldwide. It's been running and earning more than $1 million. Raveendran always says, "Whatever we are doing today, we can do it better tomorrow. Altogether, we just need to have that hunger," with that hunger, he is standing as an entrepreneur, millionaire, and educator. Overall it shows success is not a one-day wakeup. Finally, a long journey budding every day with new hopes.
Who is Byju Raveendran's wife?
Divya Gokulnath is a wife and the co-founder of Byju's-The Learning App.
Byju Raveendran net worth 2022?
Byju Raveendran and family have been ranked as the 3rd third richest entrepreneur with $3.3 billion revenue.