Carine Roitfeld | Success story of the ex-French Vogue editor
Carine Roitfeld is a French fashion editor, former fashion model, and writer. Her success story focuses on her work in the fashion industry. To date, she has worked with several fashion brands like Chanel, Barney's NYC and many more.
Early Life
Carine Roitfeld was born in Paris, France. She is the daughter of Yakov Motelevich Roitfeld, who was born in Belgorod-Dnestrovsky. He was one of five children in the owner of the grocery and Moscow shop Motel Itsikovich Roitfeld. He received his law degree in St. Petersburg, practised law there, then in Baku and Odessa. In 1923 he emigrated from Russia at the age of 34, moved to Austria. Later he went to live in Germany in 1925. But when the Nazis came to power, he shifted to Paris with his family.
Carine mentioned her mom as a classic Frenchwoman and has given her credit for her fashion choices.
Career
Carine began modelling and working as a stylist. After being scouted by a British photographer's assistant. She became a writer and then styled for French Elle. When her daughter, Julia, was photographed by Mario Testino for Italian Vogue Bambini in 1990, she got the opportunity to work with him as a freelancer.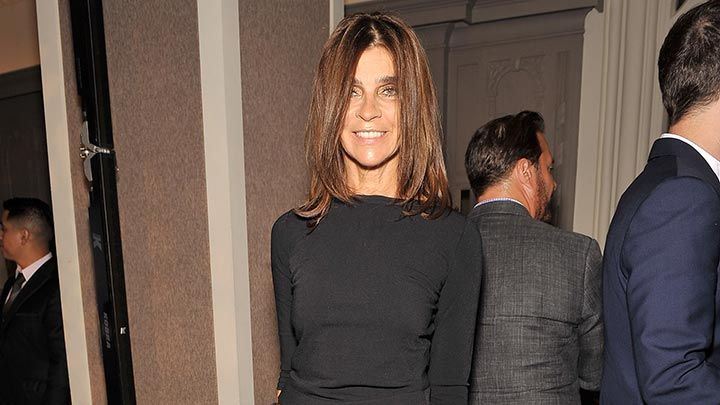 Carine Roitfeld left French Elle in 2005 to work with her old friend, Mario Testino. They soon after began working together as a team doing advertising work and shoots for American and French Vogue.
After six years of collaboration, Roitfeld was approached by Condé Nast's International Chairman Jonathan Newhouse to edit Vogue Paris in 2001. Later, in April 2006, there were rumours that the Hearst Corporation was approaching Roitfeld to take the editor-in-chief position at U.S. Harper's Bazaar.
Carine Roitfeld was listed as one of the fifty best-dressed over 50 by The Guardian in March 2013. She resigned after ten years at Vogue Paris to focus on personal projects. Later she left the magazine at the end of January 2011. Carine returned to freelance styling, working on the Fall 2011 and Spring 2012 Chanel campaigns. She took part in projects such as designing a window display for Barneys New York and compiling the large-format book Irreverent. Roitfeld joined Harper's Bazaar as a global fashion director in 2012. Later in 2013, she was part of the documentary Mademoiselle C which documents Roitfeld's launch of her magazine CR.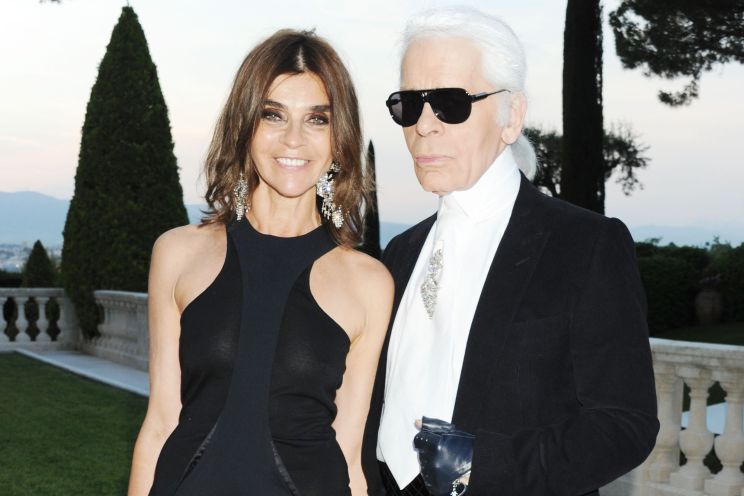 Lessons to learn from Carine Roitfeld
Carine once said, "I think that each woman, whatever age, needs to recognise something good in her body. Someone has beautiful legs. Someone has beautiful hair, and someone else has beautiful décolletage or a beautiful waist or beautiful hands. Everyone has something great."
Nowadays, several websites and campaigns are going on to deal with problems like body shaming. But still, there is a big pool of people who live in a constant dilemma if they fit the societal standards of beauty. Women who wear makeup are beautiful, but at the same time, women who don't wear makeup are pretty in their way. We very well know that different people are on a different journeys in their life. So we should avoid comparing ourselves to others around us.
Also Read: Anna Wintour | Success story of the Iron lady of gloss
Is Carine Roitfeld Russian?
She has Russian roots but she was born in Paris.
What's the age of Carine Roitfeld?