Carolina Herrera | Success story of an elegant luxury designer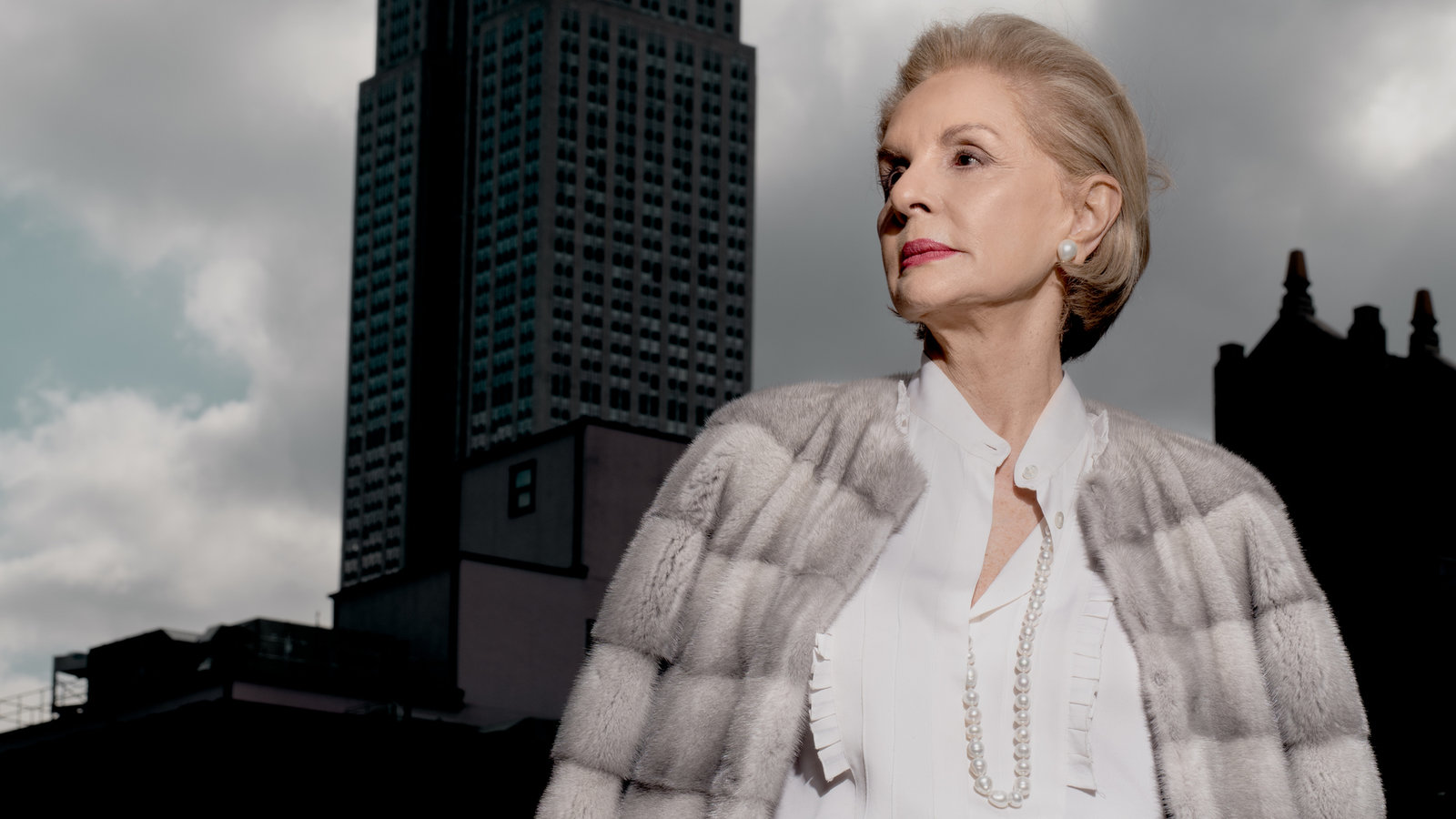 Carolina Herrera is a Venezuelan American designer. She had no formal training before her first runway show. Her success story is about redefining yourself and writing your own story. She led her company and today, it's a global brand. Her company focuses on Fashion lines and perfumes for men & women.
Early Life
On 8th January 1939, Carolina Herrera was born in Venezuela. Herrera experienced a privileged childhood in Venezuela. Her father served as an air force officer, governor of Caracas, and Venezuela's minister of foreign affairs. Herrera had a governess who taught her English and French.
While growing up, she was more into horses & tennis than in fashion.
At the age of 13, her grandmother took her to a Balenciaga runway show. Around the age of 14 or 15, Herrera designed a black dress inspired by movies from the 1930s and 40s. Though her parents didn't let her wear it. Later, at the age of 18, Herrera was married to Guillermo Berens Tello. She divorced him at the age of 24. After that, she married Reinaldo Herrera Guevara.
Carolina Herrera met photographer Robert Maplethorpe in 1976 and became one of his subjects. She was often included on best-dressed lists. New York City was Herrera's favorite place where she had fun at the famed nightclub studio 54. An outing there resulted in Herrera having her portrait done by Andy Warhol. He became enchanted by a bejeweled clutch she was carrying. He offered to do a screen portrait of Herrera in exchange for the bag.
Career
Herrera's fashion career started in 1980. She and her husband settled in New York. Around this time she came up with the idea of designing fabrics. But when Herrera shared her plans with friend Diana Vreeland, she suggested making a collection of dresses. Pucci and Caracas employed Herrera for a short time in the 1960s. But otherwise had no work experience she also had no formal design training.
Her first fashion collection debuted in 1981.
She launched her fashion company in New York and became a US citizen in 2009.
She had an eye for style and could tap into useful connections Armando de Armas the owner of a successful magazine publishing firm offered to back her enterprise. Designer Bill Bloss gave her tips on runway stagecraft. In 1981 Herrera held her first fashion show at New York's metropolitan club. She thought she would do one collection and that would be that. Instead, she received orders from stores that included Neiman Marcus, Bergdorf Goodman, and Saks Fifth Avenue. However, the initial media response wasn't as positive. The criticism stung, but didn't derail Herrera.
One early lover of Herrera's designs was Jacqueline Kennedy Onassis, who became a regular client.
Since then Carolina Herrera is on a roll she has never stopped being creative with her designs.
Memorable Works
Carolina Herrera created both the mother of the bride dress and Caroline Kenndy's wedding dress which featured Applique Shamrocks. Later, Herrera's first perfume arrived in 1988. She believes designers should embrace the opportunity to launch fragrances because that's what gets your name everywhere. In 1995 her company was acquired by the Spanish company Puig, which had worked with her own perfumes.
Her products now include menswear, women's wear, children's wear, accessories, a home collection, and fragrances.
In 2018 Herrera stepped down as creative director to become a global brand ambassador. Wes Gordon stepped into the creative director role with Herrera's approval. Also, Herrera's designs have been worn by several high-profile people including Laura Bush, Renee Zellweger, Tina Fey, Lady Gaga, Taylor Swift.
Herrera also designed the wedding dress for the twilight film breaking dawn part one.
The Council of Fashion Designers of America gave Herrera a Jeffrey Bean lifetime achievement award in 2008.
Also Read: Tory Burch | Success story of an American Girl Boss