Sabyasachi Mukherjee | The Leading Fashion Designer
One of the members of the Fashion Design Council of India, Sabyasachi Mukherjee, is a bright fashion designer of India. He is known for the designs contributed to Bollywood films including, Guzaarish, Baabul, Laaga Chunari me daag, Raavan & English Vinglish. In addition to this, he is a member of the National Museum of Indian Cinema.
Early Life
Belonging to a middle-class family of Kolkata, Sabyasachi Mukherjee was born in February 1974. Brought up in Manilktala, west Bengal, He completed his schooling from Kolkata's Sri Aurobindo Vidyamandir. The brahmin family of Sabyasachi Mukherjee consists of his father, Mr Sukumar Mukherjee, His mother Sondhya Mukherjee and his sister Shingini Mukherjee, who looks after his fashion label business.
At the age of 15, His family lacked financially, as his father had lost his job. From the college period, Sabyasachi was utterly fascinated with fashion design. But his family was totally against his decision. They wanted him to go for MBBS instead. His passion for designing made him sell his books. After which he paid fees for the college and he enrolled & graduated from National Institute of Fashion Technology.
Career
Following his graduation, Sabyasachi marked a start to his career through a small workshop with just three people in his workforce. After Working hard throughout the two years, In 2001, The Femina British Council awarded him. It was in the category of "The Most Outstanding and Young Designer of India".As a result, he got highlighted and was offered an internship in London. The internship was with an eclectic designer in Salisbury.
The year 2002 saw Sabyasachi Mukherjee in the India Fashion Week. Everyone positively reviewed him. The following year 2003, witnessed his very first international Runaway with the "Grand Winner Award", which we won at New Asia Fashion Week in Singapore. This achievement gained him a workshop in Paris. He prepared a collection "Kora", built of unbleached and hand weaved fabric along with Kantha and embroidery. This brightened him in The Lakme Fashion Week of 2003.
Breakthrough
His collection "The Frog Princess", which consisted of Bohemian touch on Indian Textile got immense. With this collection, in 2004, he collaborated with Kuala Lumpur and the great Miami Fashion Week. A little store in London voted as " The best Shopping destination" by the very famous 'Vogue' is also owned by Sabyasachi. As a result, he successfully made himself as one of the most promising designers.
Subsequently, his hard work in the collections "The Nair sister", Debut Spring Summer collection and " Sanctuary" was worth it. It made his another commercially appraised designs, consisting of handwoven fabrics and hand block printing in the group "The Nair Sisters". The Oxford University requested Sabyasachi to present his designs in their Black tie fashion show. The essence of simplicity, folklore and glamour that he poured into his Spring-summer collection turned out to be incredible and gained him critical acclaim. His label went on another level after these works.
Work philosophy
According to Sabyasachi Mukherjee, The richness and exclusivity of Indian culture is what brought him here. The visible elegance in his designs is because of is fascination with the intricate Indian designs. As a result, he keeps rooted in Indian culture. He feels it's the Indian methods that make unique and add flavour in the western formats. One such example of his distinctiveness is the Wedding outfit of Deepika Padukone. It was a bright red lehenga with uniqueness in the dupatta. There he put the border with "Sada Saubhagyavati Bhav" written on it. This Indian intricate design made Sabyasachi rise more.
Awards and Nominations
Sabyasachi had won the Best Designer of Hindustan at the MTV Lycra style awards and Society Awards for the Best New Indian Designer. He is also the only Designer to have showcased Italy's Indigenous fashion showcase at the Milan Fashion Week 2004. In the 3rd edition of "Global Indians 2022", published by Benett , Coleman and Company, the life of Sabyasachi as published along with 25 other notable persons.
Present
Presently, the designer is into international works along with designing for Bollywood actresses. He also runs a Television show named "Band Baajaa Bride". There he randomly chooses his bride and adorn her from tip to toe. From designing the costume to detailed jewellery to the final styling, he makes sure to complete the bride gorgeously.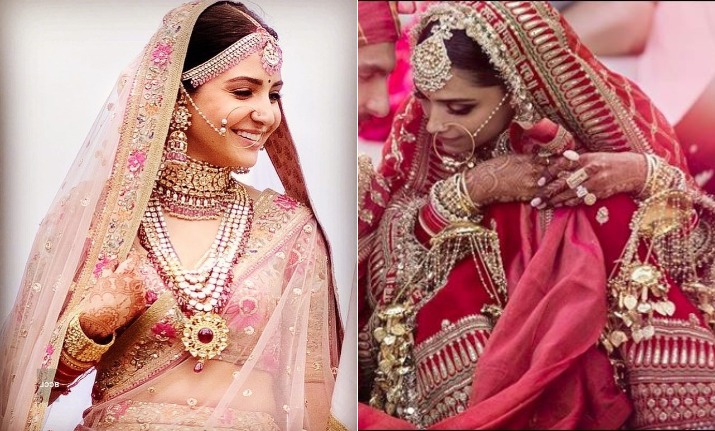 Recently, Deepika Padukone was seen at 75th Cannes Festival wearing a shimmery black and gold saree by Sabyasachi. She stunned the red carpet with a retro look and Sabyasachi's saree received compliments from around the world.

What is the age of Sabyasachi?
Sabyasachi is 47 year old.
What are the locations of Sabyasachi stores?
Sabyasachi has established his stores in Kolkata, New Delhi, Mumbai and Hyderabad in India. Other than that, Internationally he works in California, Atlanta, London and Dubai
What is the net worth of Sabyasachi?
Sabyasachi's net worth is estimated to be $15.7 million.
Also Read: Cindy Crawford | Success story of the multitalented American model and Business woman