Kiran Bedi | Success story of India's first female IPS officer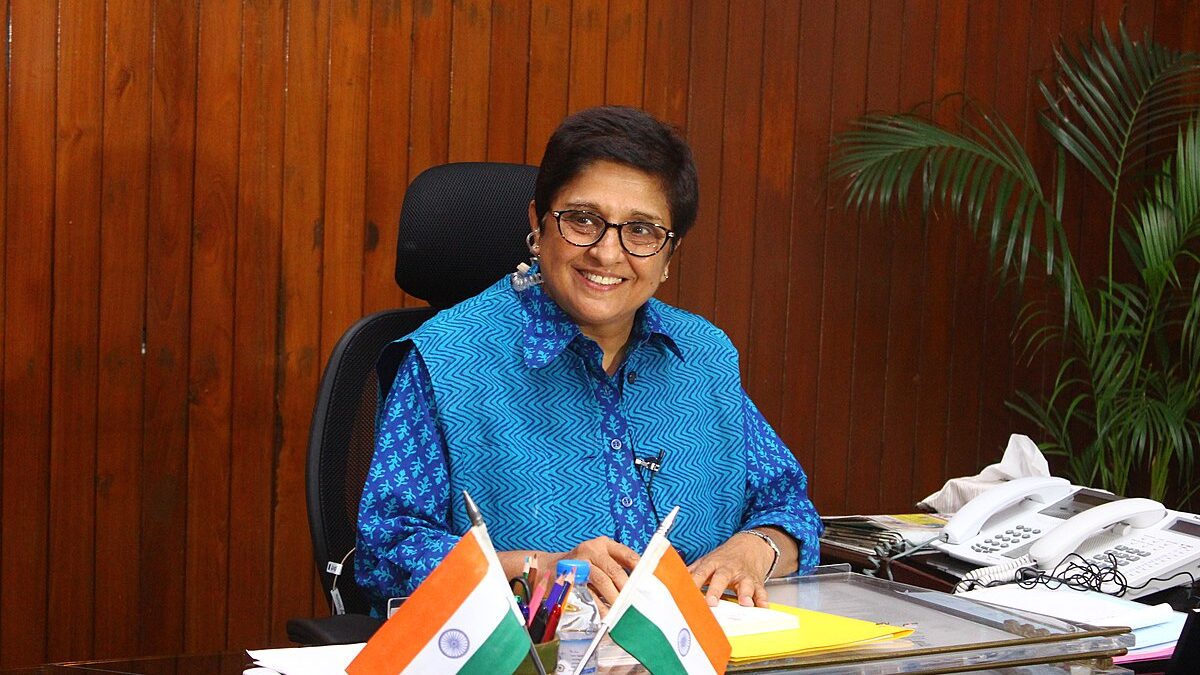 Kiran Bedi was the first Indian woman in India to become an Indian Police Service (IPS) officer in 1972. After serving for 35 years, Bedi took voluntary retirement in 2007. In addition, she is also a tennis player and social activist. From 2016 to 2021, she held the position of the 24th Lieutenant Governor of Puducherry. Be it her fight against social injustice or joining a political party, Bedi is an inspiration to many women worldwide. Here's her success story. 
Early life
Kiran Bedi was born on 9 June 1949 in Amritsar, Punjab. She has three sisters. Her father helped with the family's textile business and also played tennis. This inspired her to play tennis at the age of nine. Her grandfather controlled the family business and gave an allowance to her father. He cut this allowance when Bedi's elder sister Shashi enrolled in a Christian school. Although the school was 16 km away from their home, her parents believed it offered a better education than other schools. Eventually, Bedi's father enrolled all his daughters in the same school. 
While studying at the convent school, Bedi joined the National Cadet Corps (NCC), among other extra-curricular activities. In 1968, she graduated from college with a BA (Honours) in English. The same year, she won the NCC Cadet Officer Award. Bed obtained a master's degree in political science in 1970. From 1970 to 1972, Bedi taught as a lecturer at Khalsa College for Women in Amritsar. In addition to this, she won various tennis championships between 1965 and 1978.
Kiran Bedi's IPS career
On 16 July 1972, Bedi started her police training at the National Academy of Administration in Mussoorie. She was the only woman in a batch of 80 men and became the first woman IPS officer. Bedi's first posting was to the Chanakyapuri subdivision of Delhi in 1975. In the same year, she became the first woman to lead the all-male contingent of the Delhi Police. While posted in Delhi, she brought about a reduction in crimes against women. 
As the Inspector General of Tihar Jail, she brought various reforms for the prisoners, including yoga, redressal, and meditation. In addition, she established two organizations, Navajyoti (1988) and the India Vision Foundation (1994), to improve the lives of drug addicts and various underprivileged people. In 1979, she received the President's Gallantry award. On 22 May 2016, Bedi was appointed as the Lieutenant Governor of Puducherry. 
Lessons we can learn from Kiran Bedi's story.
Kiran Bedi is an exceptional and hard-working woman. Her courage and determination are inspirational to women all around the world. From being the only woman in a batch of 80 men, Bedi showed everyone that you could do anything if you were passionate. She is the epitome of how hard work leads to success in life. Lastly, the UN awarded her a medal for her hard work, perseverance, and dedication. 
Recent Update:
In June 2022, Kiran Bedi was invited to attend NSS Special Camping Programme. The event was held at Dibrugarh University in Assam. In the event, Kiran Bedi mentioned the importance of health in building a solid character. She revealed that she had been a tennis player and went through many ups and downs. She also said that difficulties would come and go, but it's important to stay determined to our goals.
On 26 July 2022, Kiran Bedi, along with the Central Board of Secondary Education director Biswajit Saha, talked about improving the country's current educational system by adopting a new educational approach. She also spoke about the parenting methods of the country's citizens. With a better parenting method, the country's crime rate can be lowered, and children can become conscious and better citizens. Through this approach, the government can evolve into a more prosperous and responsible nation. On occasion, she also discussed the hurdles and complications the current generation is facing. From the high rate of dropouts to the quality of education, she differed and appealed to the educational system to help in making significant changes in the nation's current educational approach.
Also read: Gunjan Saxena | The incredible success story of the Kargil girl