Cate Blanchett | Success Story of the Academy Award-Winning Actress
Cate Blanchett is an Australian actress and producer. She is known for her compelling and versatile acting skills. Cate has been a part of the entertainment industry for over three decades. In her career, she has acted in significant projects like The Lord of the Rings trilogy, The Aviator, Thor: Ragnarok, Elizabeth, Blue Jasmine, The Curious Case of Benjamin Button, and Ocean's 8. For her memorable performances, Cate has received several prestigious accolades like the Academy Award, Golden Globe, BAFTA, Screen Actors Guild, and British Academy Film Awards.
About
Cate Blanchett began her acting career in 1990. She rose to fame in 1998 after portraying Elizabeth I in Shekhar Kapur's biographical drama Elizabeth. Cate is one of the most prominent stars of the generation. Time has included her in the 100 most influential people in the world list. In her long and successful career, she has worked with iconic artists like Johnny Depp, Bruce Willis, Leonardo DiCaprio, George Clooney, Brad Pitt, Harrison Ford, Natalie Portman, and Sandra Bullock. Cate was also the artistic director of Sydney Theatre Company from 2008-2013.
Early Life
On the 14th of May 1969, Catherine Elise Blanchett was born in Ivanhoe, Melbourne, Australia. Her father was American, and her mother was Australian. Cate's father, Robert DeWitt Blanchett Jr., was an advertising executive. In contrast, her mother, June Gamble, was a property developer and teacher. Earlier, Robert worked in the United States Navy. He met June after his ship broke down in Melbourne. The couple had three children together. Cate was the middle child. When Cate was ten years old, her father passed away due to a heart attack. Consequently, she grew up with her mother and two siblings. As a child, Cate loved to play dress-up with her sister. She often dressed in traditionally masculine clothes.
For schooling, Cate attended the Ivanhoe East Primary School. Growing up, she was close to her mother. Cate witnessed the financial and emotional burdens her mother had to carry. However, there was also a rebellious phase in Cate's life during her teenage years. For secondary education, she went to Ivanhoe Girls' Grammar School. She had a long goth phase where she shaved her head once. After completing secondary education, Cate attended the Methodist Ladies College. While studying at Methodist, Cate developed a liking for performing arts. She became the house drama captain at the college. During her late teens, she started working at a nursing care facility in Victoria. Later, Cate was admitted to the University of Melbourne for higher education. At the university, she studied economics and fine arts.
Beginning of Career
One year after studying at the University of Melbourne, Cate decided to drop out. She took a year off to travel abroad. During one of her traveling ventures in Egypt, Cate came across a Scottish casting director. He was hiring American-looking artists for an Egyptian movie. Due to a shortage of money, Cate agreed to play a minor part in the film. She acted as a cheerleader. Later, after returning to Australia, Cate decided to pursue acting. She enrolled herself at the prestigious National Institute of Dramatic Art in Sydney. In 1992, Cate graduated with a bachelor's degree in fine arts. Consequently, she took up her first acting project at the Sydney Theatre Company. She played the role of Carol in David Mamet's play Oleanna alongside Geoffrey Rush.
Initial Years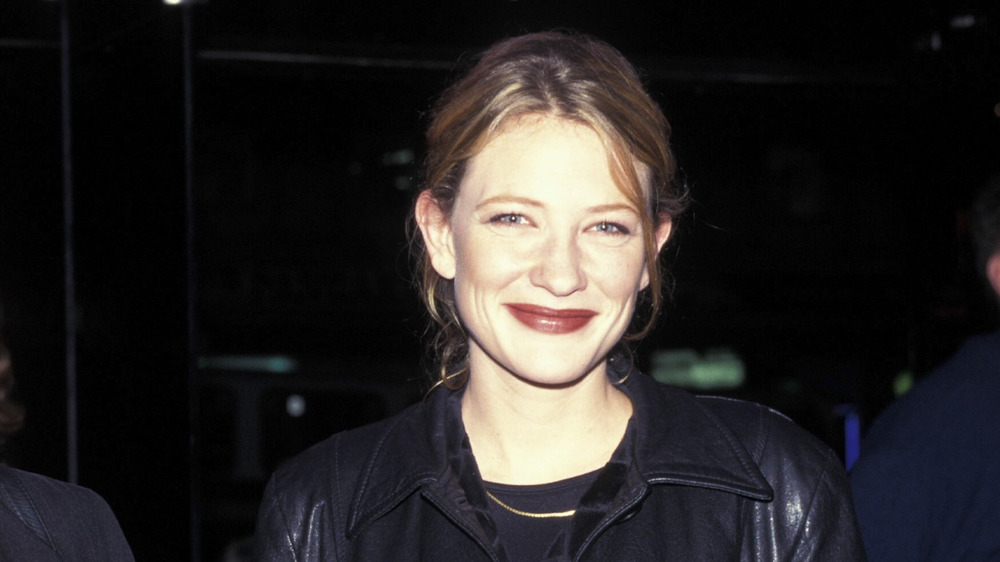 Between 1992-93, Cate acted in four theatre productions. Oleanna, Top Girls, Electra, and Kafka Dances. Electra's director Lindy Davies cast Cate in the leading role after the actress who was supposed to play the lead role left the play. Cate's performance in Electra achieved critical acclaim. Later, in 1993, she won the Best Newcomer and Best Actress awards at the Sydney Theatre Critics Awards. Cate became the first artist to win in both categories in the same year. Between 1994-96, she continued to act in plays. In 1997, Cate made her big screen debut with Paradise Road. She portrayed a captured Australian nurse in the film. Cate worked in two more films in the same year. However, she could not achieve much international recognition.
Pathway to Success
In 1998, Shekhar Kapur cast Cate as Elizabeth I in the biographical drama Elizabeth. The film was a massive success. It earned Cate recognition across the film fraternity. She won her first Golden Globe and BAFTA for the performance. Moreover, Cate received an Academy Award nomination for Best Actress. After Elizabeth's success, Cate continued to star in blockbuster movies like The Talented Mr. Ripley, The Lord of the Rings Trilogy, and The Aviator. Cate portrayed Katharine Hepburn in the biographical drama The Aviator. She won her first Oscar for the role. In 2013, Cate gave one of her career's best performances in Woody Allen's Blue Jasmine. She won her second Oscar for the performance. Cate Blanchett became one of Hollywood's most prominent and respected stars through these milestones.
Also read: Anna Kendrick | Success Story Of The Fantastic American Actress
How old is Cate Blanchett?
Cate Blanchett is 53 years old as of 2022. She was born on the 14th of May 1969 in Ivanhoe, Melbourne, Australia. Her father was of American descent, whereas her mother is Australian. Cate lost her father at age ten to a heart attack. She grew up with her mother and two siblings.
What is the net worth of Cate Blanchett?
Cate Blanchett's net worth is estimated to be $95 million. She began her acting journey in 1990. Cate has been a part of the entertainment industry for over three decades. In her long and successful career, she has starred in blockbusters like The Lord of the Rings trilogy, The Aviator, Thor: Ragnarok, Elizabeth, and Blue Jasmine.
Is Cate Blanchett married?
Yes, Cate Blanchett has been married to Andrew Upton since 1997. He is an Australian playwright, screenwriter, and director. The couple has four children together.