David Henrie | Success Story Of The Charming Hollywood Actor
David Henrie is an American actor and director born on 11 July 1989 in California, United States. He is for playing Ted Mosby's future son Luke in the comedy series How I Met Your Mother and Justin Russo in the Disney show Wizards Of Waverly Place. David has also starred in the films like Little Boy and Walt Before Mickey. He is married to former Miss Delaware 2011, Maria Cahill.
Early Life
David Henrie was born on 11 July 1989 in Mission Viejo, California, United States of America. He was born to Linda Henrie, a talent manager, and James Wilson Henrie, a producer formerly in real estate.
David's younger brother is also a famous actor Lorenzo James Henrie. They both grew up in Phoenix, Arizona. On 6 April 2012, on Good Friday, Henrie accompanied Eduardo Verástegui in a speech addressing life issues at the Church of the Most Blessed Sacrament in the city of Piura, Peru.
Career Beginnings
David Henrie started his career at the age of thirteen by landing a regular role of Petey Pitt in the sitcom The Pitts. Then, he also played Skylar Blaford in the Fox sitcom Method & Red. Henrie guest starred in many shows such as Providence, Without a Trace, The Mullets, Judging Amy, The D.A., Jack & Bobby, NCIS, House, and Cold Case.
David Henrie also played the role of Ted Mosby's future son, Luke, in the comedy series How I met Your Mother.
Career With Disney
David Henrie had a recurring role in the Disney show That's So Raven before landing the role of Justin Russo in the Disney Channel original series Wizards of Waverly Place. The show also starred renowned singer and actress Selena Gomez in the lead role of Alex Russo.
The show went on air on 12 October 2007. David Henrie played the role of Justin Russo throughout the series. He was in the movie Wizards of Waverly Place: The Movie with the series' cast. David has been credited for writing two episodes of Wizards of Waverly Place, "Alex's Logo," and the series special "Meet the Werewolves."
David Henrie also made special appearances as himself in the Disney show Jonas.
Independent Films
In 2013, David Henrie made an appearance in Grown Ups 2 with Taylor Lautner and Adam Sandler. In 2014, He played the lead in 1000 to 1: The Cory Weissman Story, the true story of a young basketball player who suffered a catastrophic stroke as a freshman at Gettysburg College. He guest starred in the ABC show Mind Games later that year.
As of 2014, David has also directed two short films named Boo! and Catch. In 2018, he wrote the story of a coming-of-age movie, This Is The Year. David also starred and directed the film. In August 2020, Henrie and his Wizards of Waverly Place co-star Selena Gomez, who served as executive producer on the film, announced the virtual movie premiere of This Is the Year.
Personal Life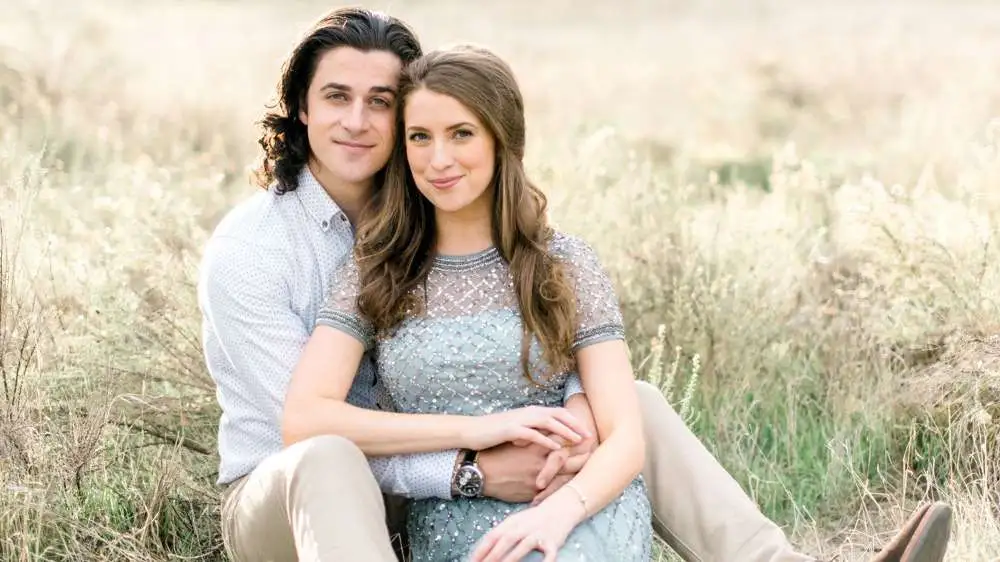 In October 2016, David Henrie became engaged to former Miss Delaware 2011, Maria Cahill. They were married on 21 April 2017. They have three children, a girl born in March 2019, a boy born in December 2020, and a girl born in July 2022.
Also Read: Selena Gomez | Success story of the Magical American singer
How old is David Henrie?
David Henrie is 33 years old, as of 2022.
Did David Henrie and Selena Gomez date?
David Henrie played Selena Gomez's TV brother on Disney Channel's "Wizards of Waverly Place," and the two remained good friends after the show ended in 2012. In 2014, Seventeen reported that they went on a date, but it appears nothing ever came of it