Diljit Dosanjh | The Cheerful Multi-Talented Artist From Punjab
Diljit Dosanjh has been at the top of his game with mega-hit movies like Udta Punjab and Honsla Rakh. He's the brand ambassador for multinational brands like Coca-Cola and Fila and Indian Brands like boAt and Flipkart. The Filmfare award winner has a captivating personality that dwells in the hearts of millions of people.
About
Diljit Dosanjh's career spans over two decades. He's just 38 and has achieved worldwide recognition through his work. He's among the most talented Bollywood and Punjabi Music Industry singers. His humble nature makes him even more likable. He has worked as an actor, producer, T.V. presenter, and social media influencer throughout his career. Besides this, he is the founder of the Saanjh Foundation. The organization helps underprivileged children, women, and seniors. 
Early Life
Diljit Dosanjh (born as Daljit) was born on the 6th of January 1984, in a small village named Dosanjh Kalan, Punjab. Diljit has two siblings, a younger brother named Manjeet and an elder sister. Diljit's father, Balbir Singh, worked as a bus driver for Punjab Roadways, whereas his mother, Sukhwinder Kaur, was a stay-at-home mom. His father worked hard to fulfill the necessities of the family. His salary was just 5,000 rupees. Diljit's spent his childhood days in Dosanjh Kalan. After that, his parents sent him to Ludhiana for schooling. Upon reaching, Diljit went to Shri Guru Harkrishan Public School. Diljit was inclined towards music from a young age. When he was 11, his uncle used to teach him how to play tabla and harmonium. Naturally, Diljit started liking music.
School Life
During school days, Diljit started performing Kirtan/Gurbani (Sikh hymns) at local Gurudwaras. But, he was shy and uncomfortable at the beginning. He was not fond of studies but had to continue with them because of his parents. He started performing kirtan frequently and soon gained recognition in his town. Once, a show was held in his village, and Master Saleem, a renowned singer, was invited to perform there. However, he couldn't reach on time. While all the villagers were waiting, young Diljit was asked to perform on stage. Diljit was stunned, and he felt nervous. He went onto the stage, and his hands were shaking with anxiety. He could only sing two lines, and before anyone could say anything, he ran back into the audience. Later on, he decided that he wanted to focus on music and dropped out of school after passing 10th grade.
Beginning of Music Career
In 2003, under the mentorship of Rajinder Singh, Diljit began his singing career. With Rajinder's help, Diljit was able to launch his debut music album, "Ishq da Uda Ada." However, Diljit's parents were strictly against him. His father didn't want him to pursue a career in the entertainment industry. Diljit worked hard and learned music secretly, and finally, under the T-Series label, he released his debut album. Soon, the album started gaining recognition. The songs could be heard on radio stations and music channels. The album consisted of 8 songs. The songs were penned by Balvir Boparai and composed by Bablu Mahindra. The album gained positive reviews, yet, Diljit was still an unknown artist.
2004-2010
After "Ishq da Uda Ada," Diljit released another album under the T-Series label, named "Dil." However, people started noticing him after the release of his third album, "Smile." The song Paggan Pochviyan Wale became a huge hit and garnered many positive reviews. To date, it's one of the biggest hits of Diljit's career. After the success of "Smile," Diljit released "Ishq Ho Gaya" and "Chocolate" in 2006 and 2008, respectively. In 2010, Diljit gave his voice to a single in the movie Mel Karade Rabba featuring Jimmy Shergill.
2011-2015
2011 marked Diljit's debut in the Punjabi film industry. He played the lead role of Avtar Singh in the movie The Lion of Punjab. Guddu Dhanoa, a Bollywood director, directed the movie. It was a remake of the commercial blockbuster Dhool. The film couldn't do well at the box office and received negative reviews from the audience and the critics. However, a song from the movie, "Lak 28 Kudi da," became a worldwide hit. Diljit had collaborated with Yo Yo Honey Singh for the track. The song topped the Asian Download Chart in the U.S.A. The following year, Diljit appeared in Jihne Mera Dil Luteya alongside Gippy Grewal and Neeru Bajwa. The film received positive reviews, and Diljit voiced 6 out of 12 music tracks from the movie.
In 2012, Diljit got the opportunity to star in Jatt & Juliet. He played the role of Fateh Singh opposite Neeru Bajwa. The movie garnered worldwide recognition, and there was no looking back for Diljit after the massive success of Jatt & Juliet. He secured P.T.C. Punjabi's Best Actor Award for his role. In November, Diljit released a track named Kharku. The way granted him his first Brit Asia TV Award.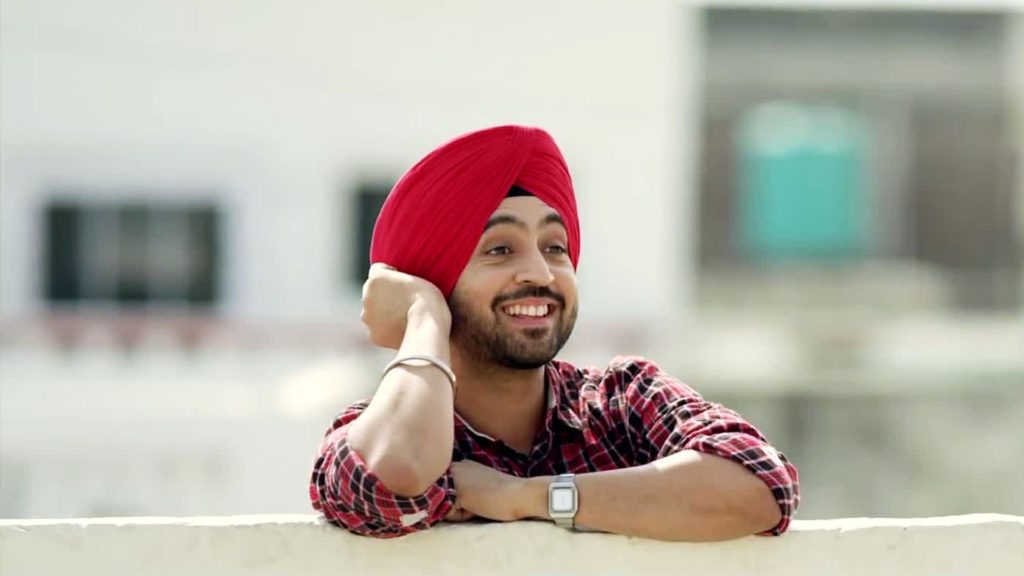 Following these massive successes, Diljit released "Proper Patola," featuring Badshah. The song crossed over a million views within a few days of its release. Between 2014-15 appeared on Coke Studio by MTV and won several awards for his acting and singing.
2016-Present
Diljit entered the World of Bollywood with Udta Punjab in 2016. The film grossed over 900 crores, becoming one of the biggest hits in the Indian Cinema. He also sang Ik Kudi for the movie. The song was a massive hit. After the success of Udta Punjab, Diljit appeared in Phillauri and Sajjan Singh Rangroot. He also became the first-ever turbaned Sikh to be commemorated with a wax statue at Madame Tussauds. In 2019 he appeared alongside Akshay Kumar, Kareena Kapoor, and Kiara Advani in the comedy-drama movie Good Newwz.

2020 marked the release of Diljit's 11th studio album, G.O.A.T. The album peaked at 16th position on the Canadian Album Charts. In 2021, Diljit released his 12th studio album, "Moonchild Era." With the album's release, he became the first Indian artist to have three albums on the Billboard Charts. The same year, he starred in Amarjit Singh Saron's Honsla Rakh. The movie created history in Punjabi cinema by collecting 5.05 crores on its opening day. Currently, he's working with Warner Music for his upcoming project.
Recent Update:
In 2022, Diljit signed a deal with the renowned music label Warner Music. With the partnership, Diljit aims to globalize Indian music. His upcoming projects include collaborations with iconic Canadian rapper Tory Lanez and Tanzanian musician Diamond Platnumz. Diljit has expressed gratitude and excitement for his forthcoming collaborations. He stated that he had already begun working with the artists and claimed it to be an exhilarating creative process. Moreover, In July 2022, he performed at a live concert in Los Angeles, U.S.A. Iconic stars like Priyanka Chopra and Lilly Singh attended the show. Both the personalities were thrilled to see Diljit perform and appreciated his act on their respected social media accounts.
Also read: Sidhu Moosewala | The Magnificent Man of the Punjabi Music Industry
How old is Diljit Dosanjh?
Diljit Dosanjh is 38 years old.
Is Diljit Dosanjh married?
What is the net worth of Diljit Dosanjh?
Diljit's net worth is $20 million.