Elizabeth Blackwell | The success story of the first woman to receive a medical degree in the US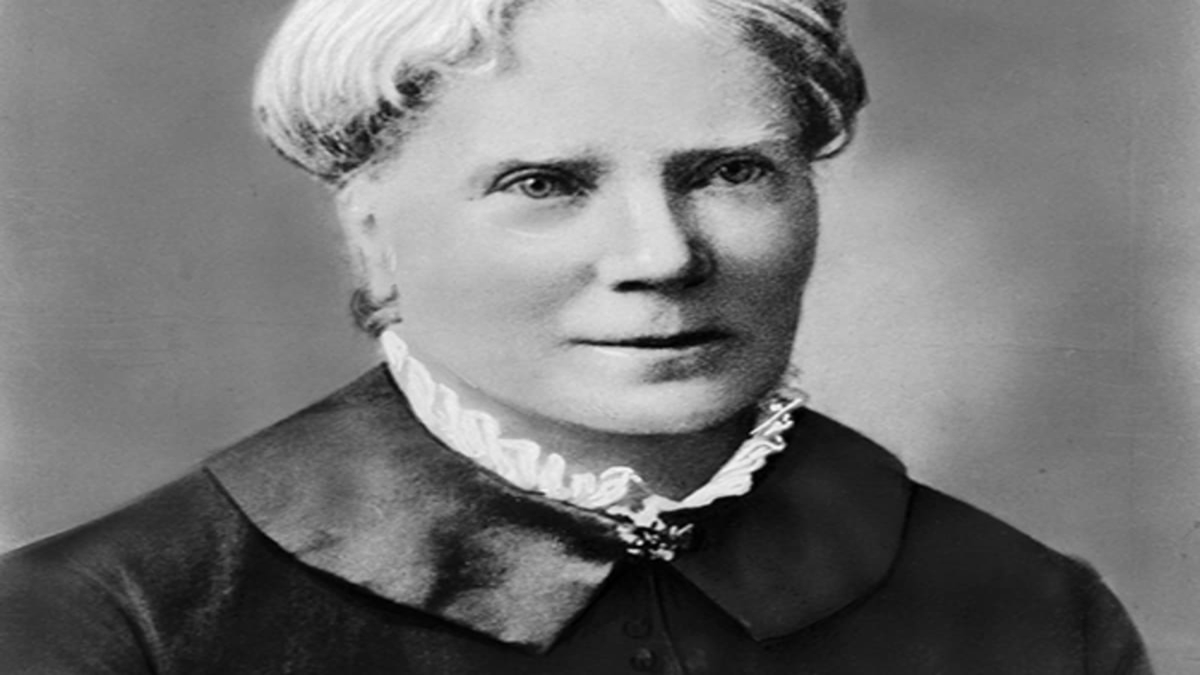 Elizabeth Blackwell was the first woman to receive a medical degree in the United States. Blackwell played an important role in both the United States and the United Kingdom in promoting education for women in medicine. She pioneered the inclusion of women in the medical profession and opened her own medical college for women. While applying for medical colleges, she was rejected several times. Her success story is inspirational to women all around the world. It teaches us to always believe in ourselves and achieve our dreams.
Early life
Elizabeth Blackwell was born in Bristol, England on February 3, 1821. Her father, Samuel Blackwell, worked as a sugar refined and anti-slavery activist. In 1832, the family moved to New York as Blackwell's father lost their most profitable sugar refinery to a fire. In New York, Elizabeth's father became active in abolitionist work. During dinnertime, they discussed women's rights, slavery, and child labour. Her father believed that each child, including his girls, should be given the opportunity for unlimited development of their talents and gifts. This perspective was rare during that time, as most people believed that the woman's place was in the home or as a schoolteacher. While growing up, private tutors taught Blackwell to develop her intellectual skills.
A few years later, the family moved to Cincinnati, Ohio. When Blackwell was 17, her father died, leaving the family with little money. In dire need of money, the Blackwell sisters started a school.
Pursuit of medical education
Initially, Blackwell did not want a career in medicine, especially after her schoolteacher brought in a bull's eye to use as a teaching tool. Therefore, she became a schoolteacher in order to support her family. This occupation was considered suitable for women during the 1800s. However, soon found it unsuitable for her. Blackwell's interest in medicine sparked when an ill friend said that she might not have suffered so much if the physician was a female. Blackwell applied to various medical schools and immediately began to endure prejudices that persist throughout her career. Every medical college rejected her until Geneva Medical College finally accepted her. The male students of the college voted for Blackwell's acceptance. In 1847, Blackwell became the first woman to attend medical school in the United States.
Struggles faced by Elizabeth Blackwell
As a woman, Blackwell faced discrimination and hurdles in college. Professors forced her to sit separately at lectures and often excluded her from labs. The locals in her town shunned her as a "bad" woman for defying her gender role. After graduating first in her class, Blackwell eventually earned the respect of professors and classmates. She continued her training at London and Paris hospitals. At these hospitals, doctors downgraded her to midwifery or nursing. She began to emphasize personal hygiene, recognizing that male doctors often caused epidemics by not washing their hands between patients.
In 1851, Dr. Blackwell returned to New York City. The female physicians in New York faced difficulty practicing in hospitals and clinics. With help from her friends, Blackwell opened a small clinic to treat poor women. In 1857, she opened the New York Infirmary for Women and Children with her sister and a colleague. Their mission included providing positions for women physicians. During the Civil War, the Blackwell sisters trained nurses.
In 1868, Blackwell opened a medical college in New York City. A year later, she placed her sister in charge and returned permanently to London. In 1875, she became a professor of gynecology at the new London School of Medicine for Women. She also helped found the National Health Society and published several books, including an autobiography.
Lessons we can learn
Elizabeth Blackwell defied gender stereotypes and went on to become the first female physician in the United States. During her college years, people subjected her to harsh criticism but she overcame them. We should not care about what society thinks and always believe in ourselves. When you stop caring what people think, you no longer allow those toxic emotions and people to pull you down.
Also read: Airbnb | The success story of this incredible startup
At which college did Elizabeth Blackwell study medicine?

New York's Geneva Medical College
In which year did Blackwell became the first woman to attend medical school in the United States?