Elton John | Successful singer and composer known as 'Rocket Man.'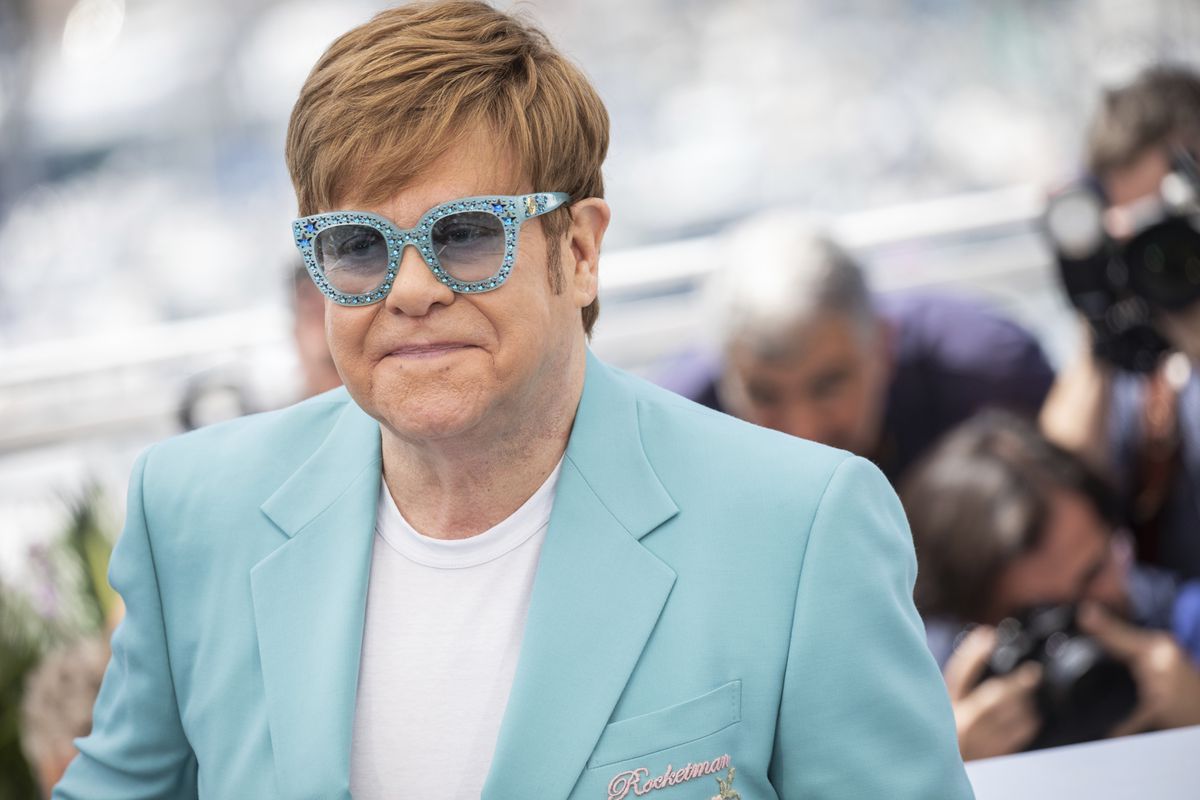 Music is so soothing a therapy for every problem. But not all songs wave a magic soulful relaxation needs excellent work and understanding around the feelings. Over decades of his career, Elton John has been historic and record-breaking quite literally in compositions and lyrics, backing them up with his soulful renditions. His journey resonates along the music that hits the record of all music.
The early life of Elton John
Elton John was Born on 25 March 1947, in Pinner, Middlesex, the eldest child of Stanley Dwight and only child of Sheila Eileen. His original name was Reginald Kenneth Dwight, later given his name as Elton Hercules John. He completed his early education at the Pinner Wood Junior School, Reddiford School, and later at the Pinner County Grammar School until he was 17 in Middlesex, England, United Kingdom.
His father, who served in the Royal Air Force and was a trumpet player with the Bob Millar Band, played at military dances. Growing up in a state the musical environment, he built his interests around it. He started playing piano at his grandparent's house, seeing his interest. Further, he joined formal piano lessons. Soon he got the ability to perform well, and the Royal Academy of Music sponsored his scholarship just at 11. Being trained in Academy and also by a professional personal tutor, he was at the stage that composed melodies that his melodies sound like gramophone symphony played by composer George Frideric Handel.
Career kick-off
Initially started a career in music as a pianist at a nearby pub, the Northwood Hills Hotel, playing Thursday to Sunday nights as suggested by his mother. Further, he started a band called Bluesology with some of his friends. With that, he started working parallel and solo gigs at a London hotel bar. Altogether it bough so many offers he started touring back America with a couple of musicians. Later in 1966, the band became Long John Baldry's supporting band and played 16 times at the Marquee Club.
1967, marked historical as John collaborated with lyricist Bernie Taupin through his first song, Scarecrow. The team of John and Taupin got successful just in years of their quick song composing skills such as Taupin would write a batch of lyrics in under an hour and give it to John, who would write music for them in half an hour. Composing songs for other singers with straightforward lyrics and catchy music, they further switched to more complex forms.
Elton John as a singer
In 1969 he emerged as a singer with his debut song Empty Sky. Soon next year again released an album under his name, which gained wide popularity reaching number four on the US Billboard 200 and five on the UK Albums Chart. A year later, he published an album that succeeded as the first US number. In 1974, MCA released his Greatest Hits album, a UK and US number one, which was certified Diamond by the RIAA. He also worked on autobiographical songs such as Captain Fantastic and the Brown Dirt Cowboy. Eventually, he invented his own music company called The Rocket Record Company.
During the '70s, his popularity reached a crazy level with his fashion sense showcased in his live shows. A successful period for John, both commercially and critically, given his seven consecutive albums reached the number one spot in the US.
In 1976, John touched the top yet again with the duet single 'Don't Go Breaking My Heart with Kiki Dee. Followingly is one of the first Western artists to tour the Soviet Union and Israel. Since the '80s and '90s were quite decent, he managed to come up with a few albums and keep track of music and him.
At the mid of 90's he composed for The Lion king. And later, a song that got 33 million copies worldwide was Candle in the Wind 1997. Furthermore, he stayed among the top 10 US singers. The decade of the 2010s has seen Elton John perform in various shows. His hands are complete with concert shows, live performances, and remixes.
Awards and Acknowledgments
| | |
| --- | --- |
| Year | Awards |
| 1975 | Star on the Walk of Fame |
| 1987 | Special Recognition Award |
| 1992 | Grammy Award -Best Instrumental Composition |
| 1994 | Rock and Roll Hall of Fame Trophy |
| 1995 | Grammy Award – Best Male Pop Vocal Performance |
| 1995 | CableACE – Performance in a Music Special or Series |
| 1995 | Oscar – Best Music, Original Song( With Tim Rice(lyrics)) |
| 2001 | OFTA Film Award |
| 2003 | Golden Camera for Lifetime Achievement |
| 2004 | Kennedy Center Honors |
| 2004 | Bambi- Charity |
| 2020, 2021 | iHeartRadio Music Award |
| 2020 | Oscar – Best Achievement in Music Written for Motion Pictures (Original Song) (With Bernie Taupin) |
Elton John wins the highest accolade in the new year's honors list as a singer and songwriter. He was awarded the Companion of Honour for a remarkable career spanning more than five decades.
Philanthropist Elton John
John founded the Elton John AIDS Foundation, raising over $600 million to support HIV-related programs in 55 countries. Recognized his social activities were England's queen, rewarded as a knighthood in 1998, and appointed a member of the Order of the Companions of Honour in 2020.
In 2007 Elton John Charitable Trust supported over 100 charities. In 2014, John launched the Elton John Sports Fund to help citizens with training and competition costs for over 50 sports.
Inspiration
Over 5-6 decades, John devoted himself to a piece of music, and composing gained worldwide popularity through his albums and movie albums. He has had more than fifty Top 40 singles in the UK and the US, including eight in the UK and nine in the US, as well as seven consecutive number-one albums in the US. John's most of the records sold out in as a million records and became one of the best-selling music artists of all time.
What is Elton John's net worth?
With income from his album sales and music streaming, Elton John has amassed a net worth of $500 million as of 2022. 
Who is Elton married to?
Elton John was previously married to Renate Blauel, a German-born sound engineer. Although they ended up parting ways with each other, the pair enjoyed a blissful married life as long as they were together. John and Blauel tied the knot back on Valentine's day 1984 in the serene vicinity of the land down under.