Ferrero Group | Success Story of the Confectionery Manufacturer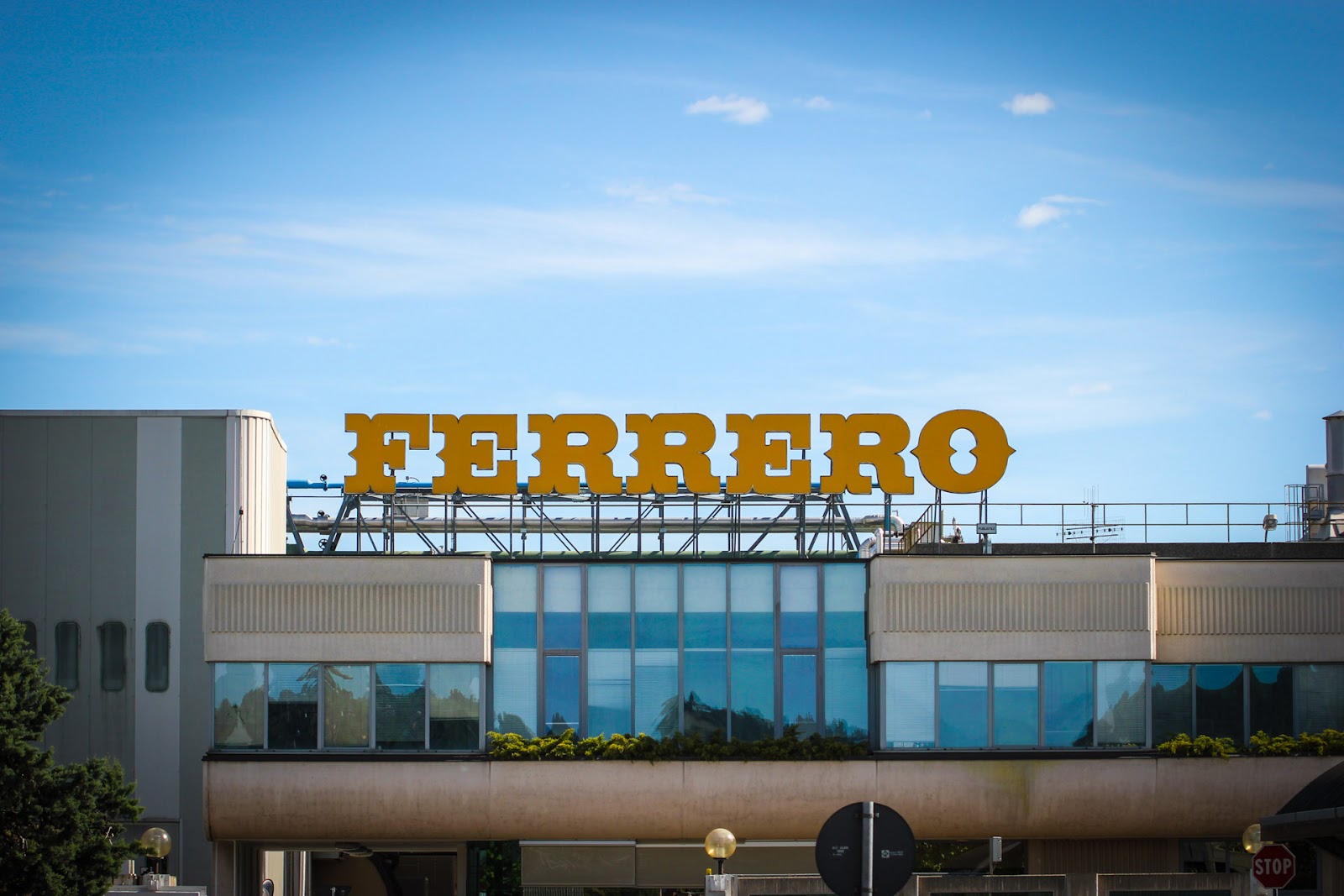 Ferrero Group, commonly known as Ferrero, is multinational chocolate and confectionery brand. Headquartered in Alba, Piedmont, Italy, Ferrero started gaining recognition during the 1940s. It is one of the most prominent chocolate-producing companies in the world. Ferrero Group has been a part of the confectionery world for over seven decades. It has created one of the most iconic sweets like Ferrero Rocher, Nutella, Kinder Joy, Mon Chéri, and Tic Tac mints. 
About
Pietro Ferrero founded the Ferrero Group in 1946. The company holds an important place in the world of sweets. Ferrero produces over 350,000 tons of Nutella each year. It has thirty-eight trading companies and eighteen manufacturing outlets globally. In 2009, Reputation Institute reported that Ferrero is the most reputed confectionery company worldwide. Pietro's son Michele Ferrero contributed tremendously toward the company's growth after his father's death. Every year, the company sells over 3.5 billion Ferrero Rochers globally.
Founders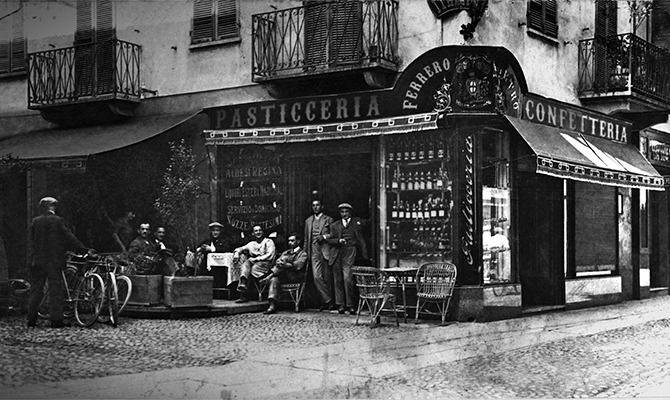 On the 2nd of September 1898, Pietro Ferrero was born in Farigliano, Piedmont, Italy. He was a baker. He began his journey as a pastry chef in Dogliani, a commune in the Cuneo Province of Italy. Later, Pietro, his wife Piera, and his son Michele moved to Alba, a small town in Piedmont. In 1926, Pietro and Piera opened a small bakery in Alba. During the early 1940s, Pietro decided to expand his business. As a result, the family moved to Turin, the capital of Piedmont. They opened a big pastry shop in Via Sant'Anselmo, a metropolitan city in Turin. However, the business did not grow as expected. Due to the Second World War, pastries and other snacks were not in demand. People were barely meeting their needs. The harsh trading conditions forced the Ferrero family to return to Alba.
In 1942, Pietro, Piera, and Michele returned to Alba. They opened a small pastry shop in Via Rattazzi. At the time, chocolate-based pastries were an expensive food item. Due to high taxes, people in Italy could not afford to buy cacao-based items. As a result, Pietro started thinking about an alternative for cacao. He began operating a confectionery laboratory at the back of his small pastry shop. Simultaneously, his wife, Piera, oversaw the pastry business. Pietro worked hard for several years to find an alternative for cacao. Finally, he stumbled upon the idea of creating hazelnut-based chocolates. Piedmont was one of the major producers of hazelnuts in Italy. Therefore, it was accessible and affordable. Once, Pietro was experimenting with Gianduja (traditional hazelnut paste) and mixed it with twenty percent chocolate. Consequently, he created "Pasta Gianduja."
Establishment of Ferrero Group
Pietro was sure that people would like the taste of Pasta Gianduja. It was a paste with roasted hazelnuts, cocoa butter, and vegetable oils. Pietro decided to sell it as chocolate bars at his bakery in a semi-solid form. In 1946, the Ferrero family began manufacturing and selling "Giandujot." It was delectable, affordable, and accessible. As a result, it gained massive popularity in town. Within a few months, it became impossible for the Ferrero family to make Giandujots by hand. In May 1946, the family established a factory in Alba and hired new workers. They named the factory "Ferrero." By the end of 1946, Ferrero had hired over fifty workers. Giandujot was an instant hit. People across Turin began buying it.
Initial Years
After establishing the factory, Pietro invested in modern equipment and began improving product quality. Ferrero produced over 600 pounds of Pasta Gianduja in the first year of establishment. After some time, the company gained recognition in the confectionery industry. Consequently, it started providing the hazelnut spread to wholesalers. By the end of the 1940s, Pietro had improvised Pasta Gianduja. However, the pathway to success was not easy for Ferrero. In 1949, Pietro died at the age of fifty. Consequently, Michele, Pietro's son, took over the family business. In the same year, Ferrero launched Supercrema, a perfected version of Pasta Gianduja. It was a spreadable form of Gianduja that gained tremendous popularity.
Worldwide Success
In the span of five years, Ferrero hired more than two hundred workers. During the early 50s, the company expanded its business across Italy. Michele produced several new products. One of them was Mon Chéri. It had a cherry-filled center with a bittersweet chocolate coating. In 1956, Ferrero started expanding into the international market. It opened a large factory in Germany. Soon after that, the company established a new factory in France. Between 1964-1982, Ferrero launched iconic sweets like Nutella, Kinder Chocolate, Tic Tac Mints, Kinder Surprise, and the most-celebrated Ferrero Rocher. By the end of the 20th century, Ferrero Group had opened its subsidiaries across the globe. Through these milestones, it became one of the largest chocolate producers in the world. 
Also read: M&M's | Success Story of the Most Cherished Chocolate Candy
When was the Ferrero Group launched?
The Ferrero Group was established in 1946. Pietro Ferrero, a baker by profession, started the company by producing small hazelnut-chocolate bars. The chocolate became an instant hit. Within a few months of launching, Pietre had to establish a factory to produce the semi-solid bars. 
Who is the CEO of the Ferrero Group?
Lapo Civiletti is the CEO of Ferrero Group since 2017. Earlier, Mr. Giovanni Ferrero was the company's CEO. Giovanni is the son of Michele Ferrero and the grandson of Pietre Ferrero. 
What is the net worth of Ferrero Group?
The Ferrero Group's net worth is estimated to be $32 billion. The confectionery group has launched iconic sweets like Nutella, Kinder Chocolate, Tic Tac Mints, Kinder Surprise, Ferrero Rocher, Kinder Joy, Mon Chéri, Royal Dansk, and Crunch.