Gautami Kawale | the success story of 'Slayy point'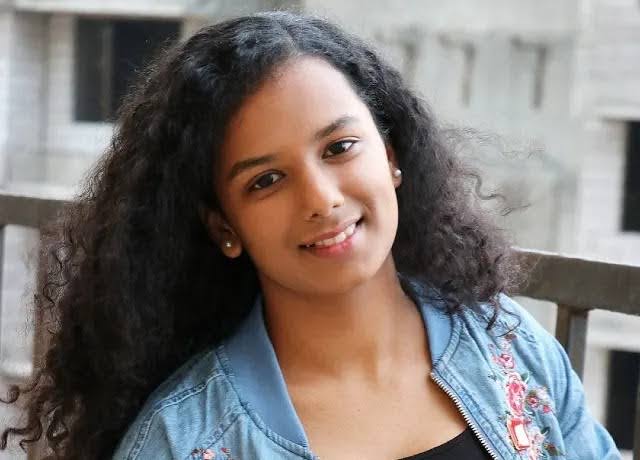 Gautami Kawale is an influencer, vlogger, and one of India's most successful YouTubers. It is hard for anyone to run a successful YouTube channel and college studies. Right? So, let's see how Gautami achieved this fate. Gautami and her school-time friend Abhyuday Mohan run two youtube channels. The most popular YouTube channels in India are 'Slayy point' and 'Slayy pop' successfully. The net worth of Gautami is 2 million dollars. She has scored 93% on boards in the senior secondary examination. Just after school, she started working on the YouTube channel along with college. And her hard work paid off.
Early Life
Gautami Kawale came to this world on 29 October 1998. She was born and brought up in Mumbai, Maharashtra. Gautami is a fair curly-haired girl. She completed her schooling at Rajan International School, Mumbai. Her academic result showing 93% in the senior secondary examination reflects her intelligence. After schooling, she opted for Bachelor of Art for her graduation. Additionally, she writes scripts on her own for YouTube videos. Her net worth is 2 million dollars and her monthly salary is 10K to 60K USD.
Gautami Kawale struggles
The journey of the making of most loved YouTube Channel was full of small and big problems. As soon as Gautami completed her schooling, she and Abhyudaya Mohan thought of a YouTube channel. Prime Idea was a reaction video channel. As they used to make reaction videos on Facebook during school. Abhyudaya was highly introvert, hence, he had to overcome his shyness. They handle scriptwriting, videography, and editing all by themselves. As they did not have funds. They were managing their college studies simultaneously. Silver Lining was Gautami getting to work on her childhood hobbies. As YouTube videos required her to read, write and travel more and more.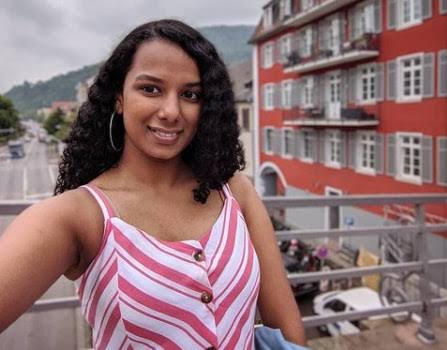 YouTube Success Journey
In 2016, Gautami and Abhyudaya started a YouTube channel with the name silly point. It was to utilize free time in making videos. Initially, they worked on cricket, IPL review, and public opinion video. But it did not work. These videos were not bringing traffic to the channel. So, they shifted to movie review videos. They made videos on movie reviews and breakdowns. For example- they make videos on MS Dhoni and Dangal movies. These videos surged the channel growth but also brought copyright strikes to the channel. they reached 14000 subscribers. Then, somehow, channel growth subsided. Consequently, they again switched the video genre. They started making roasting videos on Millennium-friendly topics and celebrities. At the same time, the channel name was changed to Slayy point, in 2017. Some of their popular content is roast videos of Dhinchak Pooja and Angry Prash, parody videos on Carryminati and Bhuvan Bam, collaboration videos with Technical Guruji, Beerbiceps, etc. It helps in reaching the channel 100k subscribers by 2018. Soon the number reached three million subscribers. Other popular works of Slayy point are the viral 'BINOD' memes and the 'judge me not' video for YouTube space.
Achievements
Some of the achievements of Gautami Kawale and Slayy points are discussed here. She is one of the most popular roasting YouTuber. No doubt, she is a brilliant student as she scored 93% in the Senior Secondary Board examination. Slayy point is always on the list of India's topmost YouTube channels. It gave birth to the viral meme 'Binod'. On 25 April 2021, Slayy point collaborated with Mythpat for charity live streaming and raised 50,00,000 for Hemkund foundation for oxygen. They have two Silver play buttons for 100K subscribers on both channels and one gold play button for Slayy point from YouTube creator's awards. Gautami Kawale and Abhyudaya Mohan were hosts of the Red Carpet YouTube fanfest 2019.
Also Read-The success story of Ajey Nagar, also known as CarryMinati
Are Gautami and Abhyudaya brother-sister?
No, Gautami Kabale and Abhyudaya Mohan are school-time friends.
Is Gautami Kawale a Maharashtrian?
Yes, Gautami Kawale was born in Maharashtra in 1998.
When was Gautami Kawale born?
Gautami Kawale was born on 29 October, 1998.