Vivek Mittal | The Success Story Of 'Fittuber'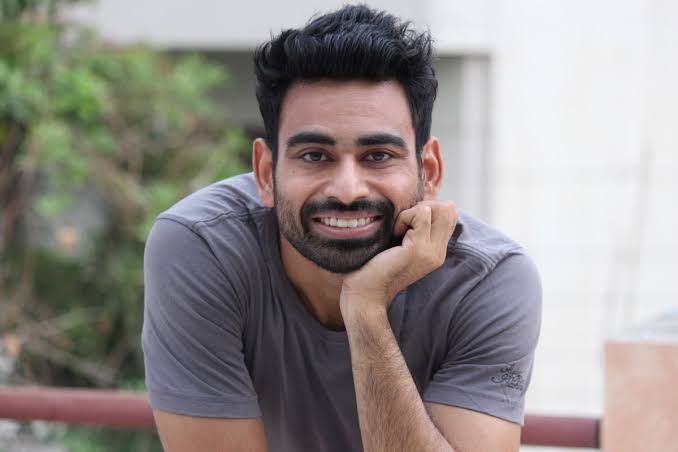 Vivek Mittal is also known as FitTuber is a well-known fitness Youtuber. His net worth is around 90 million dollars. He is the recipient of the Rashtriya Gaurav Award (Telangana, 2019). Do you know? He has quit his well-paying Infosys job to become a Youtuber.
Vivek Mittal Biography
Mittal was born in Bhatinda, Punjab in 1989 hence he has completed his schooling in Bhatinda. The 5'7″ guy is known for fitness videos on YouTube. Right now, he is 33 years old. He has studied Btech at Guru Gobind Singh Indraprastha University, Delhi. His father is a civil engineer, however, his mother is an Economics lecturer. Vivek's net worth is around 90 million dollars. After completing BTech, he worked in Infosys for 3 years. He kept working there until he realized he belonged somewhere else!! Finally, he understood- he belonged to the fitness sphere and subsequently started working on the fitness-related content on youtube.
Vivek YouTube Journey And Struggles
Vivek's YouTube journey is also full of ups and downs. Vivek had no idea of YouTube content creation. All he had was his passion for fitness and Ayurveda. He has been interested in fitness since his college days. He kept reading thousands of books on fitness, Ayurveda, and a healthy lifestyle. Later, he decided to make use of this knowledge by transmitting it to others. The best platform to do so was YouTube at that time. Surprisingly, he found no content on the fitness concerns of the common man on youtube. Rather, YouTube was used mostly for bodybuilding advertisements with costly equipment. On the other hand, Vivek started a channel that focuses on healthy eating, for a disease-free, healthy lifestyle. The brand review holds a separate section in his content. 'FitTuber' was started in August 2016, and since then this channel has changed millions of lives.
'Success' comes at a cost
Initially, he managed his Job and YouTube simultaneously, and he shot his video on his iPhone5S. That time, he used to upload a video once a week- on Friday at 7:00 p.m. Later he left his job for Youtube. He has also turned vegetarian to break the myth that fitness requires a non-veg diet. Vivek is known not just for fitness but also for his courage. He keeps reviewing different products which we commonly use in daily life. It's unavoidable to talk about the composition while reviewing. Mittal has openly talked about harsh chemical composition wherever present. Due to this honesty, he has received many legal notices from brands. Once he had to pay his one-year earnings as a penalty. He rejected sponsorships from several brands due to the non-healthy composition of products hence he had made several brands his critic. But still, he has never changed his ideology.
Awards And Achievements
Vivek Mittal owns a YouTube channel named 'FitTuber' which has more than 3 million subscribers. His Net worth is 90 million dollars. He is the recipient of the Rashtriya Gaurav award( 2019) by the Telangana government.
Life Lessons For Us
To achieve success, you should keep a balance between different aspects of life. Vivek read many books along with his college studies which helped him later.
Keep going no matter how many hurdles block your path. Despite several criticisms and legal notice, he kept providing good content.
Success takes sacrifice. To focus on YouTube, Vivek had to quit his job.
Also Read-Ranveer Brar | Journey from student of local kabab vendor to famous chef
Is Vivek Mittal married?
Vivek Mittal is unmarried and single as per the sources.
What is Vivek Mittal's age?
Vivek Mittal is 33 years old.
What is birthplace of Vivek Mittal?
Vivek was born in Bhatinda, Punjab.