Dwayne Johnson | Success Story of 'The Rock'
Dwayne Johnson has made 'The Rock'- an unforgettable name everywhere; from the wrestling ring to small and big screen. He had a wrestling family background. But do you know? As a child, Dwayne was more interested in football rather than wrestling. On the other hand, destiny had planned something else for him. An injury shattered his dream of a successful football career.
It's rightly said when life gets harder; failure says- why me, but the winner says- try me. Without even a second of despair, Rock dedicated all his focus to wrestling. Hard work always pays off. His wrestling career was full of titles, for example, WWE intercontinental title. Simultaneously, his physique avails him of ample opportunities in Hollywood. He grabbed the offers and worked days in and day out to become one of the finest Hollywood actors. He is a live example of how a changed perspective can change the result.
About Dwayne Johnson
Dwayne Johnson is a known name among WWE fans. He is also one of the most prominent Hollywood actors. His net worth is 320 million dollars. His parents' names are Rocky Johnson and Ata Maivia. He also has a Legacy of wrestling from his mother's side ancestry. He completed his early schooling at Richmond road primary school, New Zealand, and Freedom High School, United States. His first dream was to become a footballer. But an injury ended his football career. So he dedicated himself to wrestling and the acting field.
Dwayne Johnson Struggle
Dwayne has faced a lot of struggles to reach this stage. His hard work in studies and sports was well appreciated during his school days. He used to participate in several sports activities. Several fields and track games also used to be a part of his routine. But he was more inclined towards football. He played football wholeheartedly and won a full scholarship to the University of Miami. But destiny had planned something else for him. An injury shattered his dream of a successful football career. Initially, he was broken when an injury smashed his dream. His dream was to become a footballer. But he did not lose hope. He worked hard to establish himself as a successful wrestler. He received his initial wrestling training from his father.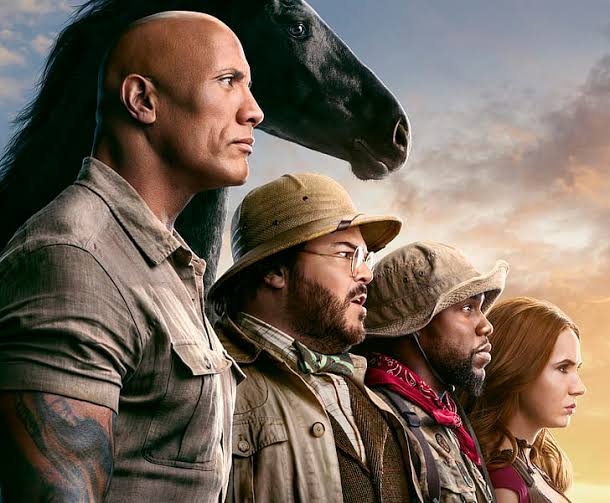 The transition from a wrestling career to an acting career was not easy again. But Rock never gives up. He made it to a successful acting career too.
Way to success
As soon as Dwayne lost his chance to make a successful football career. He grabbed another opportunity available to him and made the best use of it. Wrestling training from his father played an incomparable role in his journey.
He won the WWE intercontinental championship from Hunter Hearst Hemsley as soon as he made his WWE debut the next year.
Establishment of 'The Rock'- a successful WWE wrestler.
Soon he started receiving offers for Hollywood movies. He grabbed the opportunity and took his acting career to new heights.
Awards
The talk about a successful career is not complete without taking the awards into account. So, the awards are given here-
Teen Choice Awards- for ' The Mummy Returns' in 2001.
The Cinemacon awards- for action star of the Year category in 2012.
The Kids Choice Awards- for 'The Mysterious Island' in 2013.
Life Lesson to learn
The story of Dwayne teaches us that an optimistic approach toward life can do wonders. Whining over circumstances is never in our favor. Instead, we should look for opportunities. In conclusion, We should never forget to perform our best at every opportunity.
Also Read- Justin Bieber | The Pop Star Who Gained Popularity since Childhood
Does Rock have a twin?
No, Rock doesn't have a twin, though his double stunts look similar to him. He is often thought to be his twin.
What is Rock's favourite quote?
One of the most popular catchphrases which The Rock often uses is- If you smell; What the Rock is cooking.