Gianni Versace | Success story of the pioneer of Versace
Gianni Versace was an Italian fashion designer, socialite, and businessman. He founded the luxury-fashion house Versace, which sells accessories, fragrances, make-up for your home and clothes. In addition to this, he also designed costumes for theatre and film productions.
Early Life
Gianni Versace was born on December 2nd, 1948. He grew up with his elder brother Santo and younger sister Donatella, their father and dressmaker mother Francesca. An older sister Tina died at the age of 12 because she had a tetanus infection that wasn't treated properly. Later this tragedy deepened her brother's desire to create clothes for other people.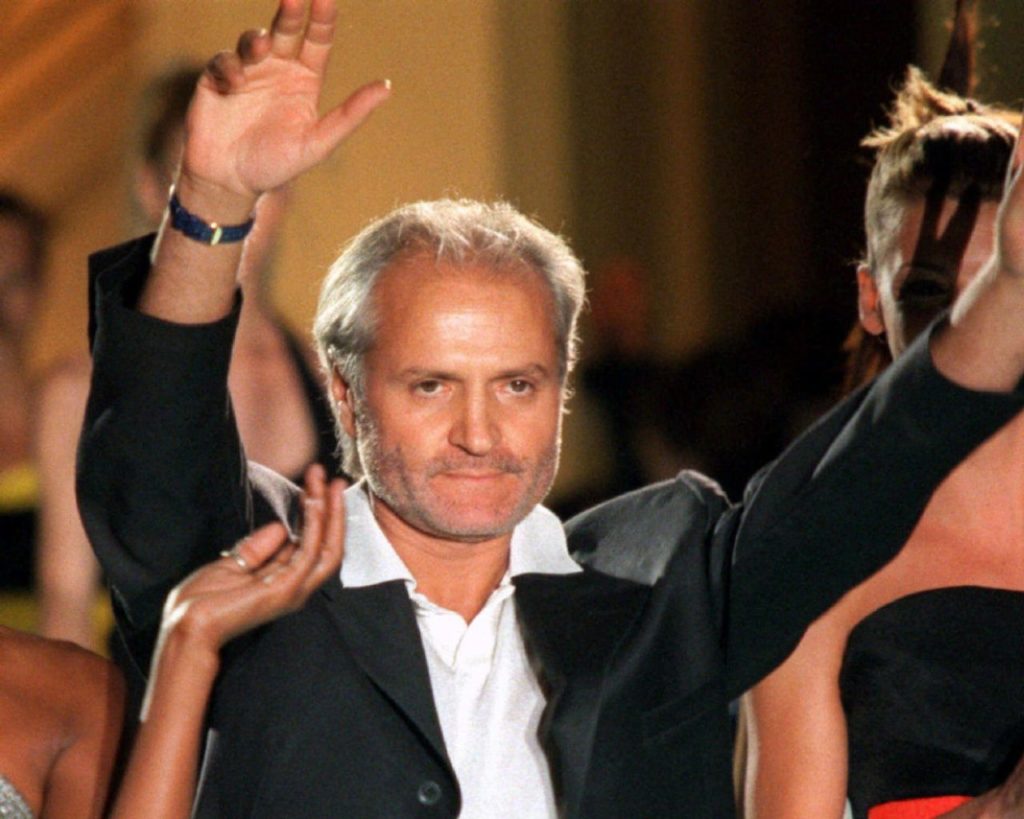 When young Gianni was ten years old, he started an apprenticeship in Italian fashion design in 1964. He moved to Milan when he was 26, and later, he began designing more than anything else. He designed dresses, costumes, and even exciting prints.
In 1973, Versace became the designer of "Byblos," a successful Genny's youthful line, and in 1977 he designed Complice. He presented his first collection with them in 1978 at the Palazzo Della Permanente Art Museum. Later, Gianni opened his first boutique on Milan's Via Della Spiga in 1979.
Career of Gianni Versace
Versace opened a boutique in 1978, which quickly became an international sensation. His designs were daring and used bold colors and prints. Gianni's designs contrasted with the prevailing taste for muted colors-he found favor due to the refreshing change he offered.
In addition to praise, there was much criticism of his aesthetic as it combined "luxurious classicism" with overt sexuality."
Gianni said, "I don't believe in good taste," this exemplified his bold defiance of rules. Also, a saying referencing Versace's rivalry with Giorgio Armani goes something like this: 'Armani dresses wife; Versace dresses mistress.'
Versace employed his sister Donatella as vice president and brother Santo as the company's president. He gave her purview over creative design oversight. He also appointed her as a pivotal consultant to the brand Versace. Gianni also came to employ her husband, Paul Beck, in 1982.
'Oroton' most famous innovation by Versace. His invention became the signature material in many outfits from 1982 onwards after he invented it. Also, Gianni's suits designs were inspired by female tailoring. It focused on models with suits that accentuated the male form.
Much of Versace's work was inspired by his southern Italian roots and history. He had an interest in ancient culture. Also, the logo for the brand medusa was a mythical Greek creature who could turn people to stone with her stare.
The Medusa Head became a recurring motif within Versace's designs, and you will also find many symbols from Graeco-Roman art at play across his clothing lines. He even allowed contemporary art to inspire him, showcasing graphic prints based on Roy Lichtenstein and Andy Warhol sculptures.
Other works of Gianni Versace
In 1982, Versace expanded the business into jewelry and housewares. He designed luxury furnishings, china, and textiles for the home. Later in 1989, Gianni launched haute couture with Atelier Versace. He invented supermodels by discovering Naomi Campbell, Christy Turlington, or Linda Evangelista, which revolutionized models' careers during the 1990s.
A specially written ballet was performed in La Scala, Milan, to mark the 10th anniversary of the fashion designer's death. French choreographer Maurice Béjart put up an act "Thanks, Gianni, With Love" apparently, Versace designed many stage costumes for him when alive.
In 2009, Russia saw its first fan club dedicated to Italian fashion designers: The Russian Versace Fan Club has 1500 members and focuses on lectures about Gianni Versace and other events that celebrate him.
Awards
Also Read: Donatella Versace | Success story of a luxury designer