Alexander McQueen | Success story of the McQueen brand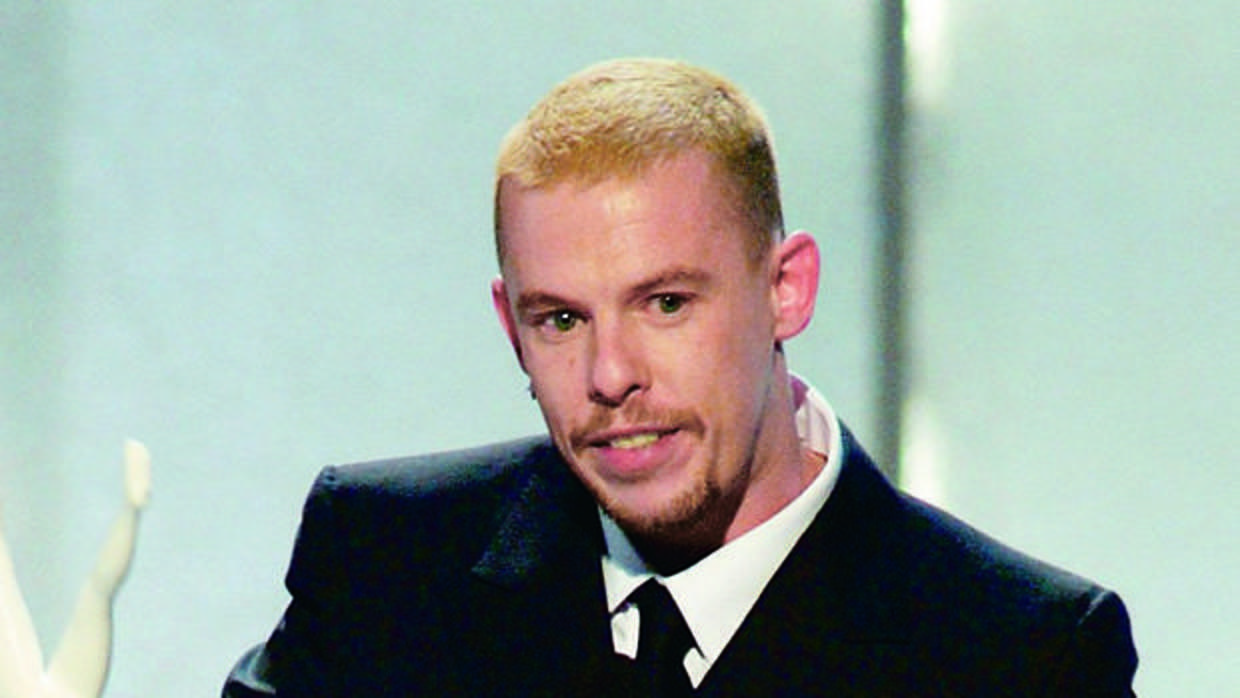 Alexander McQueen was an English fashion designer noted for his use of theatrical and romantic style. He founded his label back in 1992, before chief designing at Givenchy from 1996-2001. McQueen's achievements earned him four British Designer of the Year awards and an International Designer of the Year by CFDA.
Early Life
McQueen grew up in London's East End; he was the youngest of six children. His dad was a taxi driver and his mom, who is sadly now deceased, used to be a social studies teacher and genealogist. McQueen left school when he turned 16 years old – it may sound unwise, but clothing stores were more important than education. He worked for Anderson & Sheppard as an apprentice tailor while Mikhail Gorbachev and Prince Charles were two of his customers.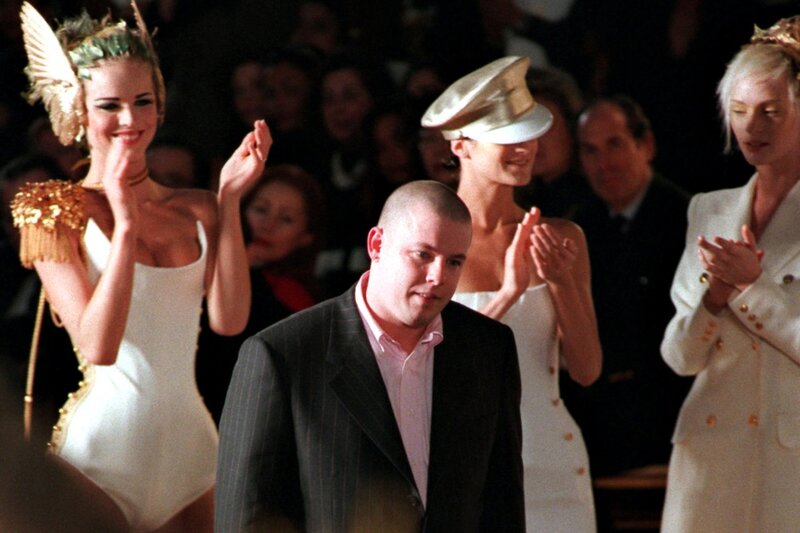 The designer Alexander McQueen had a career that spanned from working with Japanese fashion designer Koji Tatsuno in London to Romeo Gigli in Italy. Eventually, he enrolled at the Central Saint Martins Fashion College and staged a show for his master's thesis there. He then caught Isabella Blow's eye through this show, and she bought the entire first collection of his work.
Career of Alexander McQueen
McQueen debuted a pair of pants in 1992 that redefines the traditional cut. These so-called "bumster" pants showed off your backside and became famous media coverage moments. In 1996, he bagged the British designer of the year while running Givenchy after Hubert de Givenchy retired. Bernard Arnault and Moët Hennessy had appointed him–Louis Vuitton, who acquired it in 1988.
Though he was only 28, McQueen had already designed groundbreaking work under his eponymous label, which he maintained in London. His designs tended to have dark qualities and violent grotesque elements. Collections featured streamlined and angular suits; hourglass-shaped dresses sculpted with tight corsets; long gowns with components such as beaded needlework, fresh flowers, or deer antlers; and bulky 10-inch "Alien" heels later.
Alexander McQueen and his dramatic flair, which he often incorporated into his fashion shows, are very popular. In 1995 he released one of the most controversial collections, "Highland Rape" it brought a lot of drama. His models wore tartan-patterned clothing and bloodstained fabric with a torn-up accent during this show.
Afterward, he used notable features such as robotic spray-paint dispensers, a human chess game, and a hologram of model Kate Moss in presentations. McQueen also dressed singers Madonna (American), Tori Amos, and Courtney Love. David Bowie, Mick Jagger, and Icelandic musician Björk have all worn McQueen's work in their live performances. In 1997, Björk appointed him as art director for the "Alarm Call" video. He opened his first boutique in 1999.
Other Works
In 2000, McQueen sold a part of his signature brand name to the Gucci Group and still retained creative control. The following year he departed the house of Givenchy. He began to diversify his brand with fragrances (2003), a menswear collection (2004), named British Menswear Designer of the Year by Britain's Fashion Council, and McQ-a more affordable ready-to-wear line in 2006.
Later in 2003, the British empire honored him with the Commander of the Order of the British Empire (CBE). He committed suicide in 2010, and an extensive retrospective at The Metropolitan Museum of Art followed where he broke attendance records for fashion exhibits and became one of their most-visited shows.
Recent Update:
In 2022, Alexander McQueen's creative director, Sarah Burton invited twelve artists to recreate individual looks from the Autumn/Winter 2022 women's pre-collection. Sarah has been working with Alexander McQueen since 1997. In 2010, she was asked to continue the founder's legacy after his untimely death. By inviting new artists Sarah wanted to be the viewers as inspired as she was while witnessing and creating these artistic pieces. The looks created by the artists will be on display at brand's flagship store at 27 Old Bond Street, London.
Also Read: Thierry Mugler | Success story of the French brand 'Mugler'
Who is the CEO of the brand Alexander McQueen?
Emmanuel Gintzburger is the CEO of Alexander McQueen.
What is the net worth of Alexander McQueen?
The brand's net worth is estimated to be $3.8 billion.