Yves Saint Laurent | Success story of the international brand 'YSL'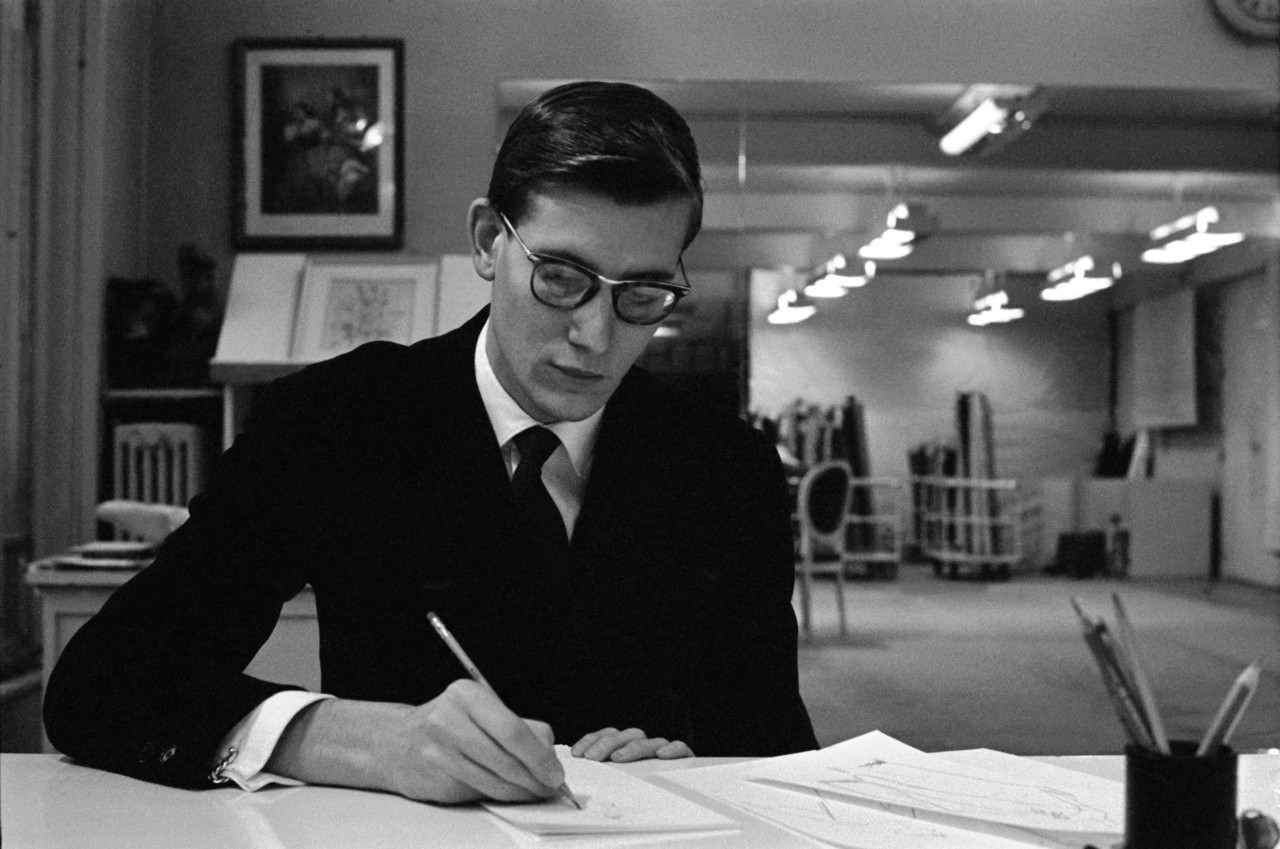 Yves Saint-Laurent established his eponymous fashion label in 1962. He is one of the foremost fashion designers of the 20th century. In 1985, Caroline Milbank wrote that he "spurred couture's rise from its 1960s ashes" while also making ready-to-wear design reputable.
Early Life
On August 1st, 1936, Saint Laurent was born in Oran, French Algeria. He grew up by the sea with his two younger sisters, Michèle and Brigitte, near the Mediterranean Sea. On July 6th, 1948, at age 12, he watched Elsa Schiaparelli's fashion show for her new collection called Saint-Laurent had an obsession with this dress, which greatly influenced his career.
Saint Laurent liked to design intricate paper dolls, and by his early teen years, he was designing dresses for his mother and sisters. At 17, Saint Laurent moved to Paris and enrolled at the Chambre Syndicale de la Haute Couture, where his designs quickly gained notice.
Michel De Brunhoff, the editor of French Vogue, introduced Saint Laurent to Christian Dior- a giant in the fashion world. "Dior fascinated me," Saint Laurent later recalled. "I couldn't speak when I was around him."
Later under Dior's teaching and care, Saint Laurent continued to mature and gain more notice. In 1953, Saint Laurent submitted three sketches to a contest for young fashion designers organized by the International Wool Secretariat. Saint Laurent won first place and was subsequently invited to attend an awards ceremony held in Paris. He met Michel de Brunhoff (editor-in-chief of the French edition of Vogue magazine). Some might say De Brunhoff is considerate and encourages new talent. He said he thought Saint Laurent should aim to be a fashion designer—following his advice and graduating from high school as a star pupil.
Career of Yves Saint Laurent
Young, modern, and with a flair for the avant-garde, Saint Laurent found himself heading up Dior at age 21. His spring 1958 collection almost saved the house from financial ruin. The simple yet elegant styling of his first collection for Dior called Trapeze was a variation on A-Line and catapulted him to international stardom overnight. His fall 1958 couture show wasn't as well received by critics. They were unimpressed by hobble skirts and beatnik fashions.
In 1960, Saint Laurent found himself conscripted to serve in the French Army during the Algerian War of Independence. The stress of hazing by fellow soldiers led to him being admitted to a military hospital, where he received news that he had been fired from Dior. This exacerbated his condition. Thereafter, he was admitted to Val-de-Grâce military hospital. At the hospital, he was given large doses of sedatives and psychoactive drugs. He had to undergo electroshock therapy as well. After his release from the hospital in November 1960, he sued Dior for breach of contract and won.
Yves Saint Laurent was the first French couturier to develop a full prêt-à-porter (ready-to-wear) line. The first of the company's Rive Gauche stores opened on the rue de Tournon in the 6th arrondissement of Paris, on September 26th, 1966. He did many costumes for Catherine Deneuve in films such as Heartbeat, Mississippi Mermaid, and Love to Eternity. The 1965 Mondrian collection gained recognition. His Russian peasant collections of the mid-1970s also gained acclamation.
Later Life
During the 1960s and 1970s, Saint Laurent was one of Paris's jet setters. He frequently visited France and New York City clubs such as Regine's and Studio 54. He was both a heavy drinker and a frequent user of cocaine. When he was not actively supervising the preparation of a collection, he spent time at his villa in Marrakech, Morocco. The prêt-à-porter line became extremely popular with the public and earned many times more for Yves and Bergé than the haute couture line.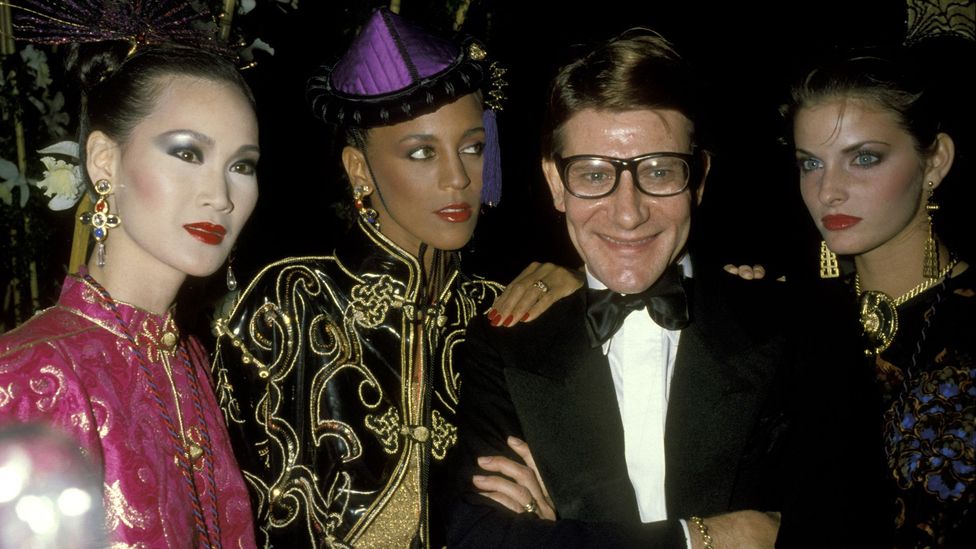 A favorite among his female clientele, Saint Laurent had numerous muses that inspired his work. He retired in 2002 and became increasingly reclusive. Yves lived at his homes in Normandy and Morocco with his pet French Bulldog Moujik. In 1983, he became the first living fashion designer to be honored by the Metropolitan Museum of Art with a solo exhibition.
In 2001, French President Jacques Chirac awarded him the rank of Commander of the Légion d'Honneur.
Recent Update:
In June 2022, Yves Saint Laurent announced that singer, songwriter, actor, and director Troye Sivan will be YSL Beauty's US Ambassador. He will feature on YSL Beauty's digital platforms in USA and will be supporting YSL's makeup portfolio. The brand has joined hands with Troye because of his contribution to the music industry and encouragement of youth through music. YSL aims to launch innovative products for its users to express their freedom, attitude, and to help empowerment of youth. Troye and YSL used their respective social media platforms to declare the news.
Also Read: Alexander McQueen | Success story of the McQueen brand
Who is the CEO of YSL?
Francesca Bellettini is the CEO of YSL.
What is the net worth of YSL?
The company's net worth is $3.6 billion.