Phillip Lim | Success story of the Thai-Chinese designer
Phillip Lim is an American fashion designer of Thai-Chinese descent. His parents immigrated to America from Thailand during the Cambodian genocide. Lim co-founded the Los Angeles-based fashion label Development with Wen Zhou in 2000. In 2005, they founded 3.1 Phillip Lim together as creative director and became a company that sold $50 million worth of clothing just two years later.
Early Life
Phillip Lim was born in Thailand and is of Chinese descent. His parents hail from different parts of China, his father from Hunan, and his mother Canton. They fled to Southern California during Cambodia's civil war.
His family found work as a seamstress and professional poker player there. Early experiences have greatly influenced him; he didn't fantasize about becoming a designer. But he owned several boutiques before deciding design was what he wanted to do for the rest of his life.
Lim studied finance at the California State University of Long Beach for three years but found himself in the wrong classroom and switched to home economics.
Lim found the name of a designer, Katayone Adeli, while unpacking boxes at his weekend job. His career epiphany led him to call her office, and he eventually landed an internship with her team. He soon proved himself through innate talent and tenacity, earning himself a position in her design team.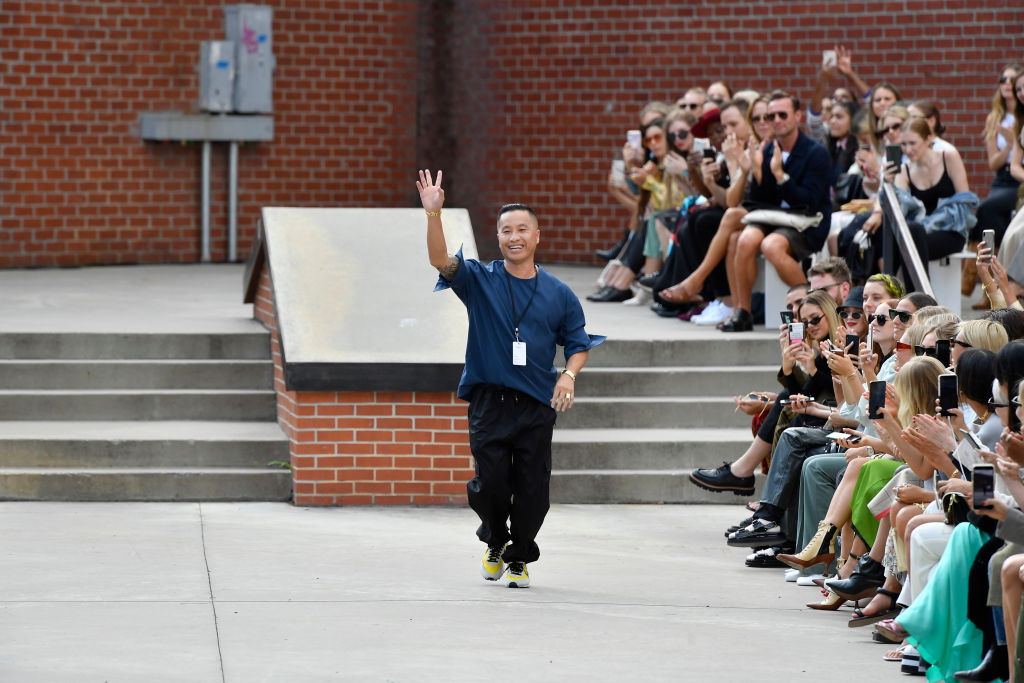 Career of Phillip Lim
Lim chose to remain in the Los Angeles area and co-founded his first label, Development. After four years of being 31 years old, Lim left to launch his friend and business partner Wen Zhou's clothing line. This meant switching coasts from LA to New York, where he now lives and works in Soho.
Later in 2005, Lim established his eponymous brand, 3.1 Phillip Lim. His line had a youthfully elegant wardrobe of classics that have a twist to them. Since day one, critics and fashion editors have loved it and customers alike.
His talent and accolades have been widely recognized, including the 2006 Fashion Group Internationals Women's Designer 'Rising Star' Award. Later he won the 2007 CFDA Swarovski Award in Womenswear and then the 2013 CFDA award for Accessories Designer of the Year.
After ten years as the creative director and co-founder of 3.1 Phillip Lim, he finds himself at the helm of a groundbreaking contemporary brand. His focus is on designing women's, men's, accessories, and shoes – making him one of today's most talented young designers.
Also Read: Alexander McQueen | Success story of the McQueen brand