Valentino Garavani | Success Story of the Italian luxury brand
Valentino Garavani is an Italian fashion designer who founded Valentino in 1954. He has designed for celebrities such as Audrey Hepburn and many more. Valentino Garavani's main lines include Valentino, R.E.D. Valentino, and Valentino Roma.
Early Life
Valentino was born in Voghera, Italy. His mother named him after a famous actor, Rudolph Valentino- that's why his name is Valentino. When he was in primary school (in Voghera), he became interested in fashion. He apprenticed with two designers from there: Rosa and Ernestina Salvadeo.
He then moved to Paris, where he studied at École des Beaux-Arts and Chambre Syndicale de la Couture Parisienne. Before starting his career as a designer, he worked under the guidance of his parents, Mauro Garavani and Teresa De Biaggi.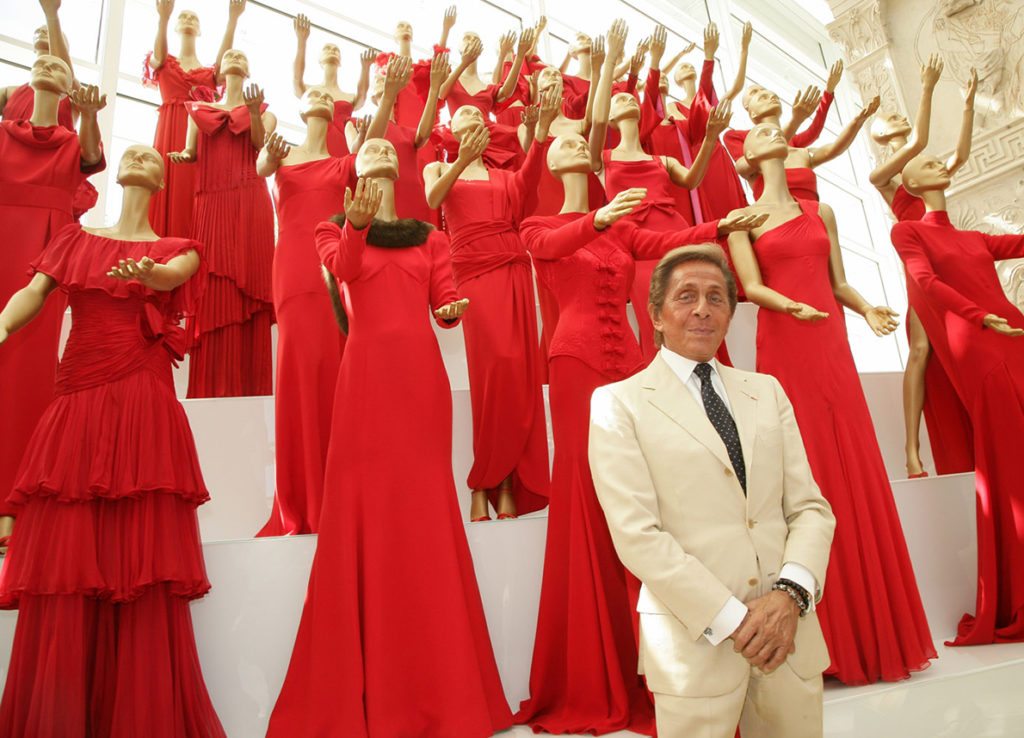 At first, Valentino looked for an apprenticeship with Jacques Fath in Paris. He then found one at Jean Dessès, where he helped a Countess sketch her dress ideas. Valentino then went to work with Guy Laroche, and on his way out of there, he drew furiously!
Many sketches from this time were lost, though they had two exhibitions in 1991. At these exhibitions, clients such as Marie-Hélène de Rothschild and Elizabeth Taylor marveled at the D.N.A. of Valentino's style. It could be seen through white pleats and animal prints even though it was made long ago.
Career of Valentino Garavani
Valentino left Jean Dessès over an incident about prolonging a vacation in Saint-Tropez that still makes him uncomfortable today. After discussions with his parents, he decided to return to Italy and set up in Rome in 1959 as a pupil of Emilio Schuberth.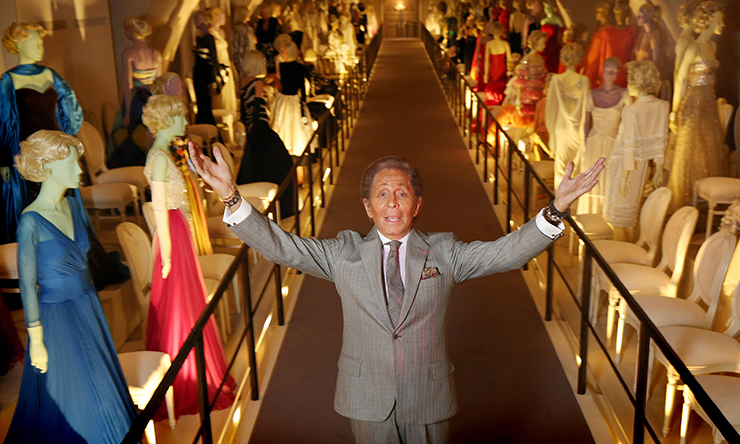 Later in 1960, Valentino opened a fashion house in Rome on the posh 'Via Condotti' with the help of his father and associates. Valentino became known for his red dresses in the bright shade known in the fashion industry as "Valentino red."
On 31 July 1960, Giancarlo Giammetti gave Valentino a lift home in his Fiat, and a friendship started. The day after they met again in Capri, ten days later, they met on the island of Capri. Giammetti would abandon the University to become Valentino's business and life partner. In one year, he had spent so much money that his father's associate pulled out of the business and had to fight against bankruptcy.
Valentino's international debut occurred in 1962 in Florence, the Italian fashion capital. Jacqueline Kennedy became a devoted client of Valentino. Valentino would later design the white Valentino Gown worn by Kennedy at her wedding to Greek tycoon Aristotle Onassis.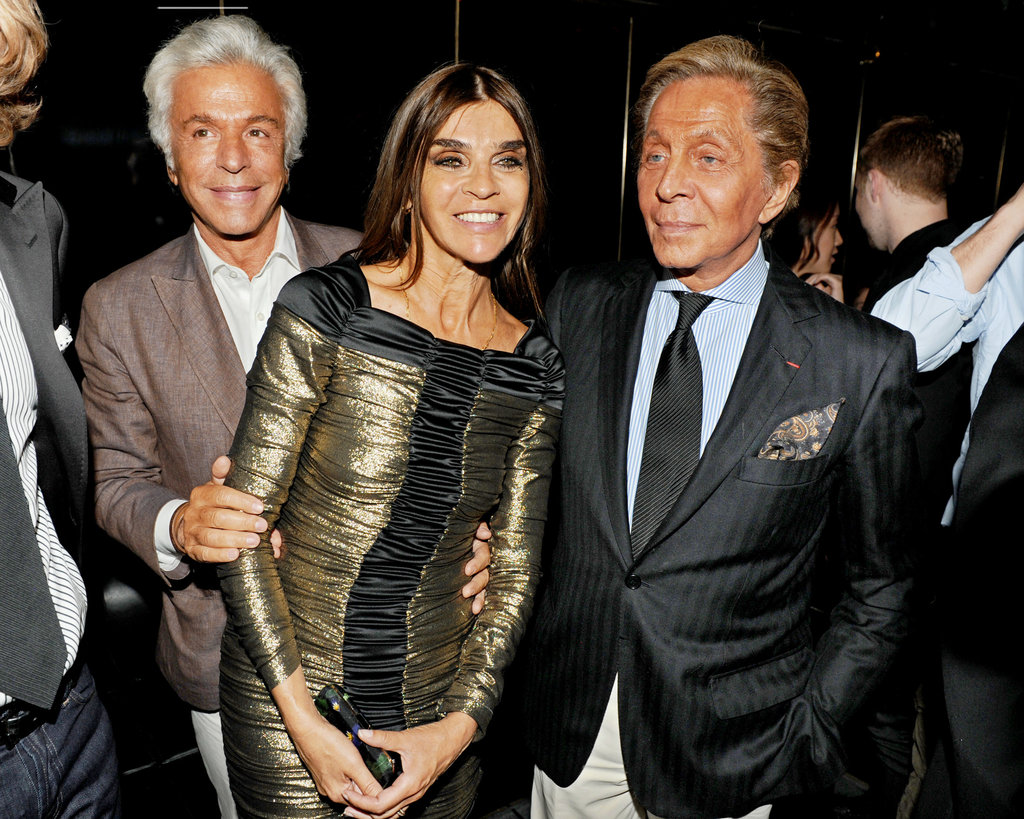 In 1966 he moved his shows from Florence to Rome, where he produced an all-white collection that became famous for the "V" logo he designed for the year of mourning following President John F. Kennedy's assassination.
Other works of Valentino Garavani
In 1998 Valentino and his partner Giancarlo Giammetti sold the company for approximately US$300 million. Maison Valentino is present in over 90 countries through 160 Valentino directly operated boutiques and over 1300 points of sale.
Later in 2002, Valentino S.p.A., with revenues of more than $180 million, was sold by HdP to Marzotto Apparel, a Milan-based textile giant, for $210 million. In 2012, Mayhoola for Investments S.P.C., a holding company sustained by a group of private investors from Qatar.
Valentino announced that he would retire fully in January 2008 from the world stage. Also, he delivered his last women's ready-to-wear show in Paris on 4 October.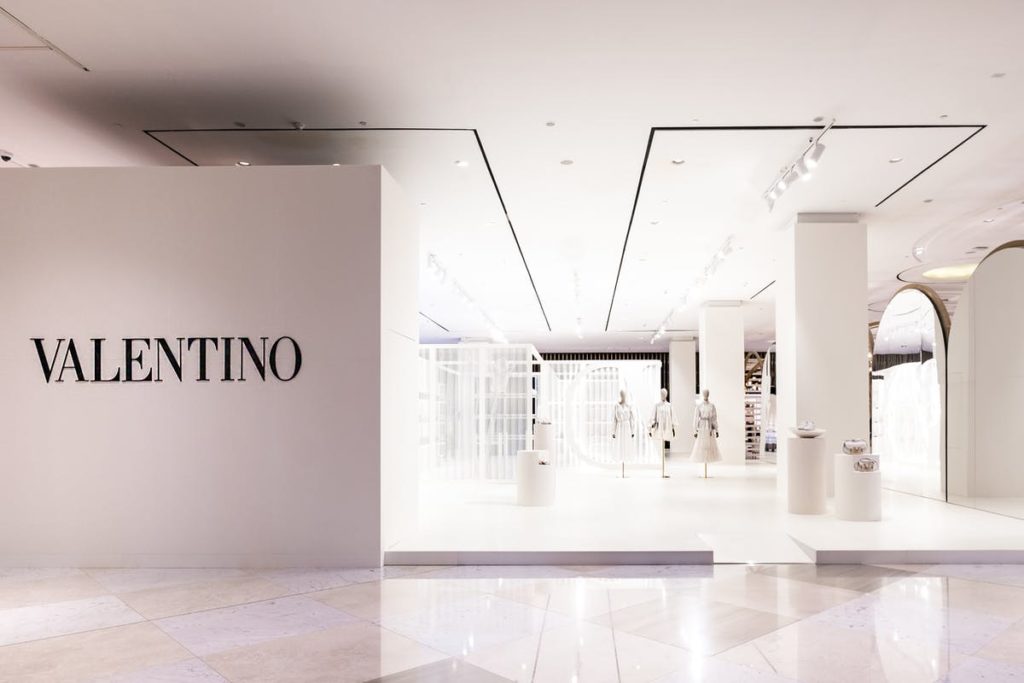 On 23 January 2008, Valentino had his last haute couture show in Paris at the Musée Rodin. The audience included Eva Herzigová, Naomi Campbell, Claudia Schiffer, Nadja Auermann, Karolína Kurková, and Karen Mulder. It was, however, somewhat marred by his criticism of fellow Italian design duo Dolce & Gabbana and the death of Australian actor Heath Ledger.
Valentino left the Creative Direction of his brand in September 2007. Maria Grazia Chiuri and Pierpaolo Piccioli were first nominated Creative Directors of all accessories lines. Also, in June 2015, the Creative Directors were bestowed with the prestigious CFDA International Award.
On 7 July 2016, Maison Valentino nominated Pierpaol Picciol as its sole Creative Director of the brand. In 2012–2013 a major new exhibition opened at Somerset House in London celebrating the life and work of Valentino.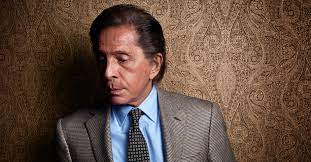 Honors
France's President Chirac awarded Valentino the Chevalier de la Légion d'honneur in 2006. Later in 2008, he received The Medal of the City of Paris for his services to fashion in that city where he completed his education. He also presented with a Couture Council Award For Artistry Of Fashion award from the Museum at F.I.T.
Also, on 24 June 2017, Valentino received the American Academy of Achievement by Jeremy Irons during the Golden Plate Awards Ceremony held at Lincoln Centre Theatre New York City.
Also Read: Givenchy | Success Story of the Style Icon