How a farm-boy became the richest man in North America: Sam Walton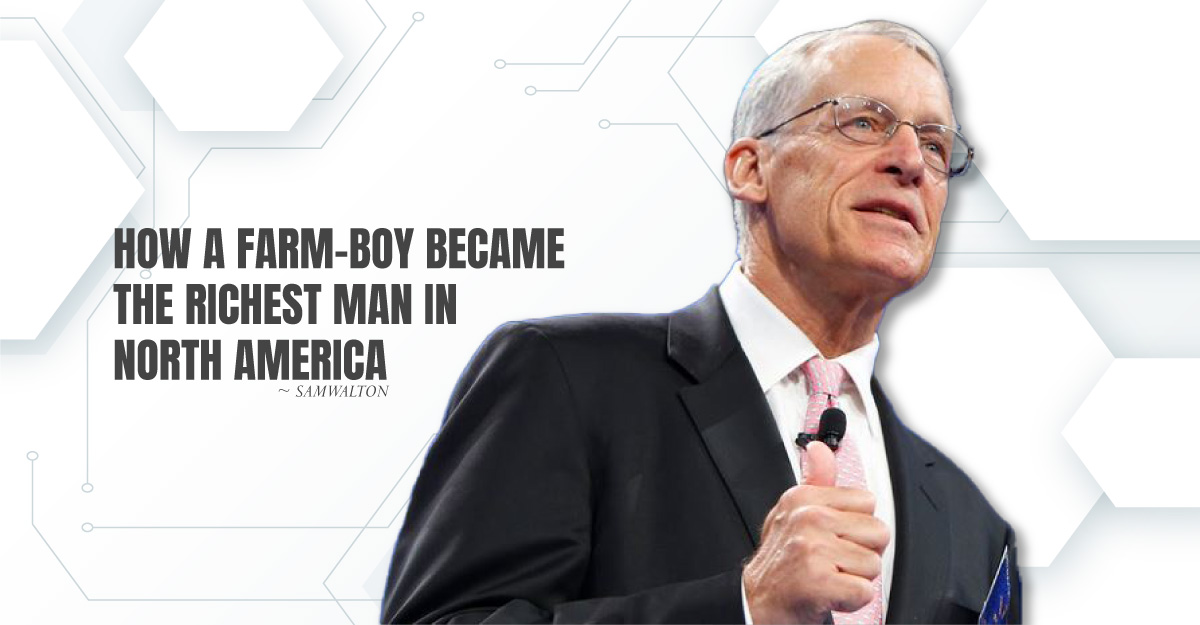 Sam Walton, founder of the world's largest corporation by revenue, Walmart, was the richest man in America for a while. After reading this article, we will realize the importance of failure and the struggle he had to go through before Walmart was born.
HUMBLE BEGINNING
Sam was born in a family of farmers in Oklahoma. However, farming wasn't enough to make the financial ends meet for the family. Hence his father moved their family to Missouri and went onto work in farm mortgaging.
Walton was an academically proficient student, as well as a good sportsperson while in school. He grew up during the great depression and worked small chores to contribute to the family's finances. He milked cows, sold milk, and newspapers to support his family.
After graduation, he aspired to join the Wharton School of Business, but he did not have enough money for education. Therefore, he joined J.C Penny as a manager trainee to keep supporting his family income.
FIRST STORE
During World War II, he served in the army. After the war, he decided to open his store to earn some money. He had saved $5000 and borrowed $20,000 from his father-in-law he purchased a Ben Franklin store in a small town. Although he had minimal retail experience, he observed his competitors closely to learn every aspect of the business.
SUCCESSFUL TACTIC
Soon enough, Walton realized that if he buys items from wholesale dealers and sells them to consumers at prices lower than the market prices, his profit will increase. The strategy worked its wonders, and soon enough, Walton's store had become the most profitable store in the area.
MASSIVE FAILURE
The popularity of the store attracted some cunning people as well. It is when Walton faced failure in its gruesome form. While buying the store, Walton had not gone through the contract properly. He had not seen the point that stated that the renewal of the 5-year old lease was not possible once it got over. The owner of the store refused to extend his contract as he wanted the store from his son. Thus, Walton had to leave the store forcefully. This incident was a huge setback for him as he had nothing left for himself.
Someone else might have given up after such a colossal failure. But Sam Walton was determined and highly positive. He did not give up; instead, he moved to another small town and set up another Ben Franklin store under his name, Walton's Five and Dime. This time, Sam negotiated a lease of 99 years, despite being refused six times. He applied his previous experience, and soon he started enjoying good profits from this store as well. He opened up other stores as well, and within ten years, he was the owner of 15 such stores, earning more than $1 Million.
WALMART AND FUTURE
The first Walmart store opened in 1962 when Walton was in his 40s. The rest is history; today, Walmart has more than 11000 stores in many countries. Sam's experience in the retail, deep understanding of the needs of the customers, and always wanting to try creative approaches in his business made him a highly successful person.