Hyuna | Success story of the 'PING-PONG' singer
Hyuna is a South Korean singer and songwriter. Her success story is about fighting against the odds and getting above all the miseries. She is one of the trendsetters in the K-Pop music world.
Early Life
Hyuna was born on June 6, 1992, in Seoul to a Korean mother and an American father. She went to Choongam Middle School in South Korea. Later, Hyuna attended high school of music and arts before graduating from Konkuk University with a degree in Contemporary Arts.
In 2006, JYP Entertainment revealed Hyuna as a managed girl group Wonder Girls member through their debut mini-album 'The Wonder Begins.' She participated in the television show MTV World for two seasons and co-hosted Show! Music Core with Wonder Girls' Sohee and Fly to the Sky singer Brian Joo from May 12 – June 30, 2007. In July, she left her position after being removed by her parents due to health concerns over chronic gastroenteritis and fainting spells.
Career
Hyuna joined Cube Entertainment in 2008 and became a member of the girl group 4Minute. In 2009, she debuted with the single "Hot Issue," released on June 15.
Hyuna began a solo career in 2010 with "performance-oriented music." Her debut single "Change" charted at number two on South Korea's Gaon Digital Chart. In 2011, Hyuna gained wider public recognition for her first extended play 'Bubble Pop!' which sold more than 3 million digital copies. She became the first female K-pop solo artist to reach 100 million views on YouTube videos. Later that same year, Trouble Maker formed with former Beast member Hyunseung after releasing their hit single "Trouble Maker."
In 2012, she starred with Psy in a successful duet rendition of "Gangnam Style," viewed by millions worldwide. She later released her second extended play, Melting, and the number-one single "Ice Cream." Her next two extended plays yielded the singles "Red" and Roll Deep." Following 4Minute's disbandment in mid-2016, she released her fifth EP A'wesome and embarked on The Queen's Back concert tour. In 2017, she formed Triple H with Pentagon members Hui & E'dawn before releasing her sixth extended play, 'Following.'
In 2018, Hyuna ended her contract with Cube Entertainment. The following year she signed a contract with Psy's P Nation and released her first digital single under them – "Flower Shower" became her seventh top-ten entry on the US Billboard World Digital Song Sales. In 2021, Hyuna released I'm Not Cool, which was met by positive reviews from critics.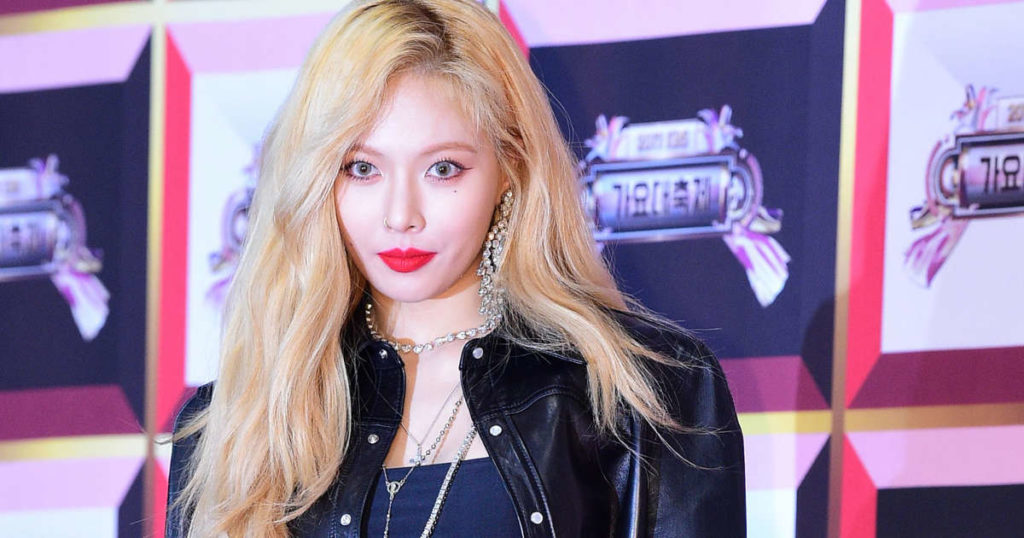 Lessons to Learn from Hyuna
Hyuna once said, "I don't want to define myself with one flavor. I love variety, like the 31 flavors from Baskin Robbins." Everyone faces some kind of obstructions in their path to success. But it's essential to learn from the failures and not sit back because of them. The option of quitting something is more straightforward than fighting for it. It would be best if you decided is it better to sit back and regret or fight back with full power.
Also Read: Rosé | Success story of the''On TheGround'' singer