Indra Nooyi | The successful star CEO of PepsiCo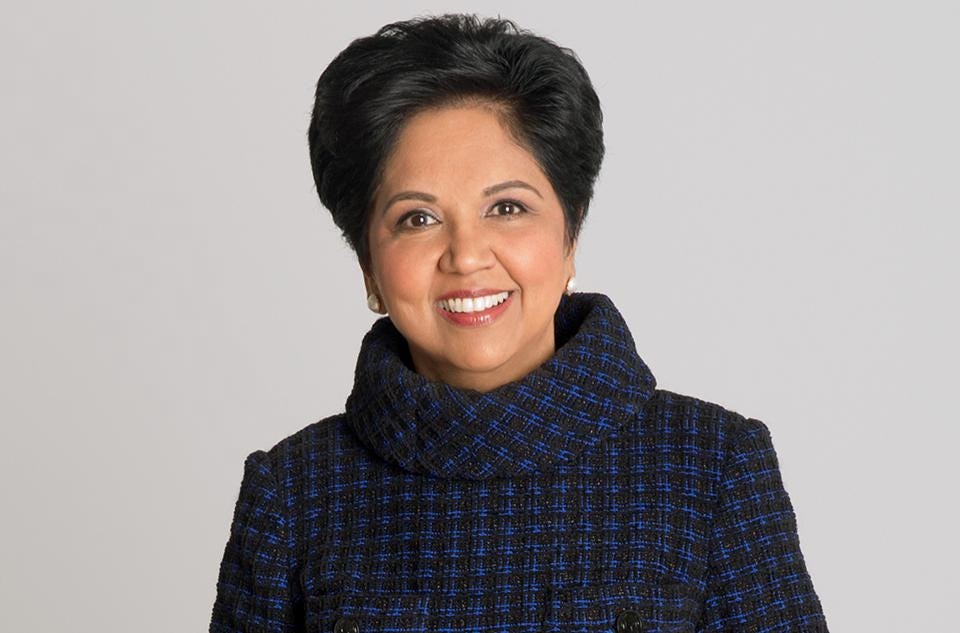 Indra Nooyi is an Indian business executive and former chairperson and chief executive officer of PepsiCo. She is one of the most well-known faces among Indian women entrepreneurs. Her success story is truly an inspiration to several aspirants. Her journey to success was not an easy one. She encountered her fair share of rejections and failures. But her confidence and persistence took her heights. She broke all the barriers and stereotypes. She went ahead to conquer the world and has successfully done it with her hard work.
Indra Nooyi's early life and struggles
Indra Nooyi was born on October 28, 1955, in Chennai, Tamilnadu. She completed her schooling in Holy Angles Anglo Indian Higher Secondary School in T. Nagar. Following this she graduated from Madras Christian College of the University of Madras with bachelor's degrees in physics, chemistry, and mathematics. While education for girls was not much prioritized back then, she was determined to make a difference. After she completed her degree she set ahead to complete her Post Graduate Programme Diploma from Indian Institute of Management Calcutta. She has big dreams about getting her life set and she persistently worked towards that.
Indra Nooyi pursued her dreams and wanted to pave way for a lot of opportunities. She earned a master's degree in public and private management from one of the best ranking universities in the US, the Yale School of Management. This was after she relocated to the United States. In the middle of every difficulty lies opportunity, and this is what Indra totally believed in. She worked as a receptionist to buy her first interview. She struggles but she didn't give up on her dreams. Indra was all set to make it to the top with her efforts and hard work. She had to work harder than her male counterparts to prove that she was worthy of the job. She worked several jobs in the past and she kept evolving after each.
Nooyi at Pepsi Co.
Indra always made sure to never compromise with the quality of her work. With her skills and determination earned the position at the renowned PepsiCo firm. With her passionate work, she managed to go up ranks. Despite the struggles she faced, she made it big in life with her confidence and hard work. In 2018, she was named as one of the Best CEOs in the World by CEOWORLD magazine. Her accomplishment was no little because back then girls were stereotyped to look after homes. But however, Indra had a consistent dream and she stayed determined to achieve it in life. She kept herself motivated and has achieved success by never giving up. Indra Nooyi is the epitome of determination and innovation. Similarly, her innovative thinking skills combined with planning and courage has made her one of the best women entrepreneurs.
Life lessons from Indra Nooyi's life
The major lesson one can learn from Indra's life is persistence. Always have a vision in life. To achieve your dream you are supposed to put in your efforts. Never step back when you face failures and encounter struggles. They are a part of life and they help us evolve better. Never give up. When you keep working hard, your efforts are sure to pay off significantly. When you are determined to achieve something always keep your vision consistent. Similarly never compromise on your quality of work and your passion would surely aid you in your growth. Success is not too far when you have a clear vision and when you are ready to work consistently.
Also Read : Steven Spielberg | The man who tackled failures effortlessly