Jimmy Donaldson ( Mr. Beast ) | A Popular American YouTuber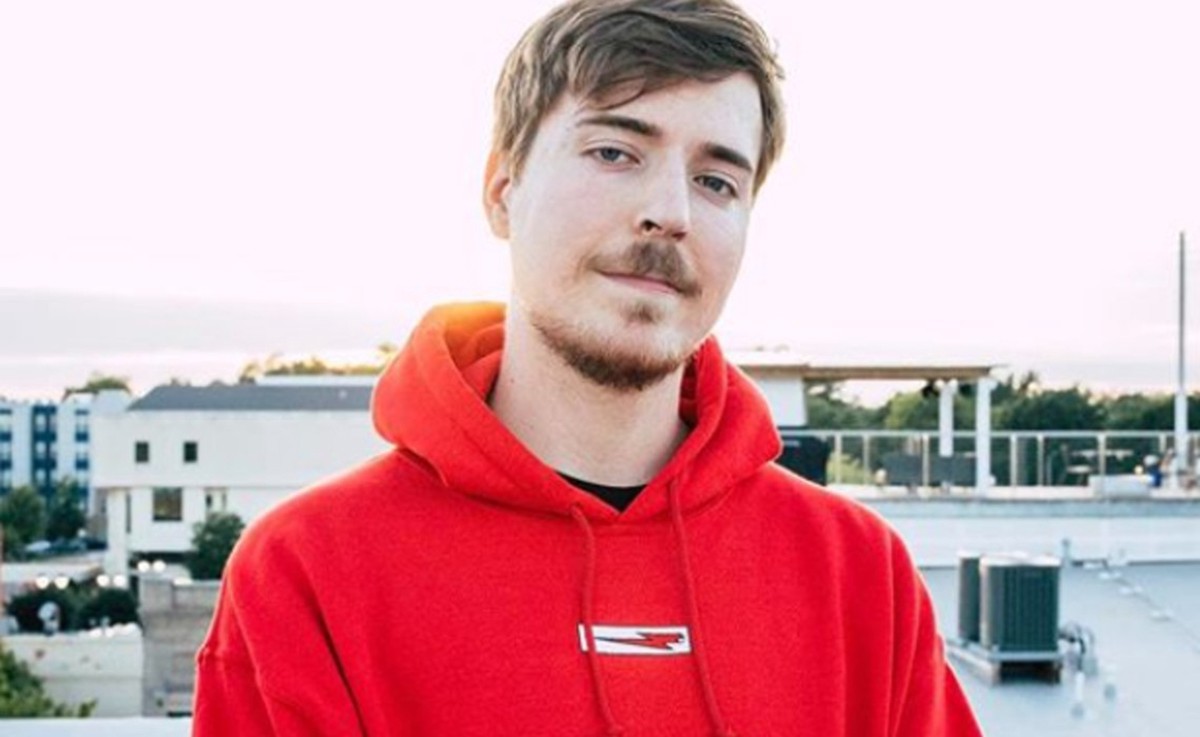 Jimmy Donaldson also known as Mr. Beast who is an American Youtube sensation and entrepreneur, started his YouTube journey back in the year 2012. Now he has more than ninety five million plus subscribers on YouTube. He mainly makes attention grabbing videos where he gives thousands of dollars to random people, his subscribers or his friends. He does that by performing various competitions or games.
Personal Life
Jimmy Donaldson was born on May 7, 1998 in Kansas, United States. Jimmy's father Stephen Donaldson who is a Businessman and his mother is a Homemaker. Jimmy also has an elder brother named CJ Donaldson who is a content creator by profession. He is unmarried but has a girlfriend named Maddy Spidell who is a popular Instagram Model . Jimmy did his schooling from Greenville Christian Academy in Greenville, North Carolina. He further joined a Local Private University in Greenville but later dropped out to pursue his career in YouTube. He started making YouTube videos at a very young age, when he was just 13 he started posting videos. At first he posted his videos on a channel named 'MrBeast600', where he posted videos estimating wealth of famous YouTubers. But for many years neither his video's got viral nor he got any popularity.
Career
 In 2017, when he posted his counting to 100,000 videos which gained him many followers each day and later he followed it with counting to 200,000 videos. Most of Jimmy's videos are sponsored by big brands and he donate most of his income in his videos where he hosts many games and events such as gaming events and gives thousands of dollars, he even gifted a house to an individual in a video. In 2019, he arranged a real life battle royale competition where he collaborated with Apex Legends with a prize money of two hundred dollars. He even collaborated with many famous YouTubers like Marshmello, Pewdiepie, Ninja, etc. He co owned a fundraising organization named Arbour Day Foundation. Over there, they planted 20 million trees on completing 20 million subscribers on YouTube, in National Park, United States.
Jimmy Donaldson has more than 14 Billion views in his channel and he has almost 30 team members in which most of them are Jimmy's childhood friends and family members. Jimmy was the most viewed YouTube channel in 2019, with Twenty million subscribers.
In 2019, he won Streamy Awards for Breakout Creator. He also won the 12th Annual Shorty Awards of the Year in 2020.
Jimmy Donaldson, in 2021 recreated a few games from the famous Korean series 'Squid Game' in his YouTube video and in the video the competitors have no risk of losing their lives and compete for $456,000 which was the most viewed video in 2021 with more than 140 million views.
Have a look at one of his videos :
Other Ventures
Jimmy launched his Virtual Restaurant in December 2020, named Mr. Beast Burger. He also has a Food brand named Feastables which is a brand of chocolate bars named, 'Mr. Beast Chocolates'.
Apart from Food and beverage brands he also has an Application named, 'Finger on the app' which was made in collaboration with Brooklyn based art collective MSCHF and came up with the one-time multiplayer game.
Awards and Nominations
Jimmy has won several awards and honors for his successful career. At the 9th Streamy Awards 2019, he won the Breakout Creator award and was nominated for the Creator of the Year award. In the same year, he had won the YouTuber of the Year award. In 2020 and 2021, in the 10th and 11th Streamy Awards, he finally won the Creator of the Year award. Very recently, he won the Favorite Male Character in the 2022 Kid's Choice Award for which he had received a nomination in the year 2021.
Also Read : Harsh Beniwal |life story of Successful Man
Does Mr. Beast have a girlfriend?
Yes, Jimmy Donaldson and Maddy Spidell are in a relationship since 2019.
Which town Mr. Beast is from?
He is from Wichita, Kansas, United States.