Keira Knightley | The Endearing Star of Britain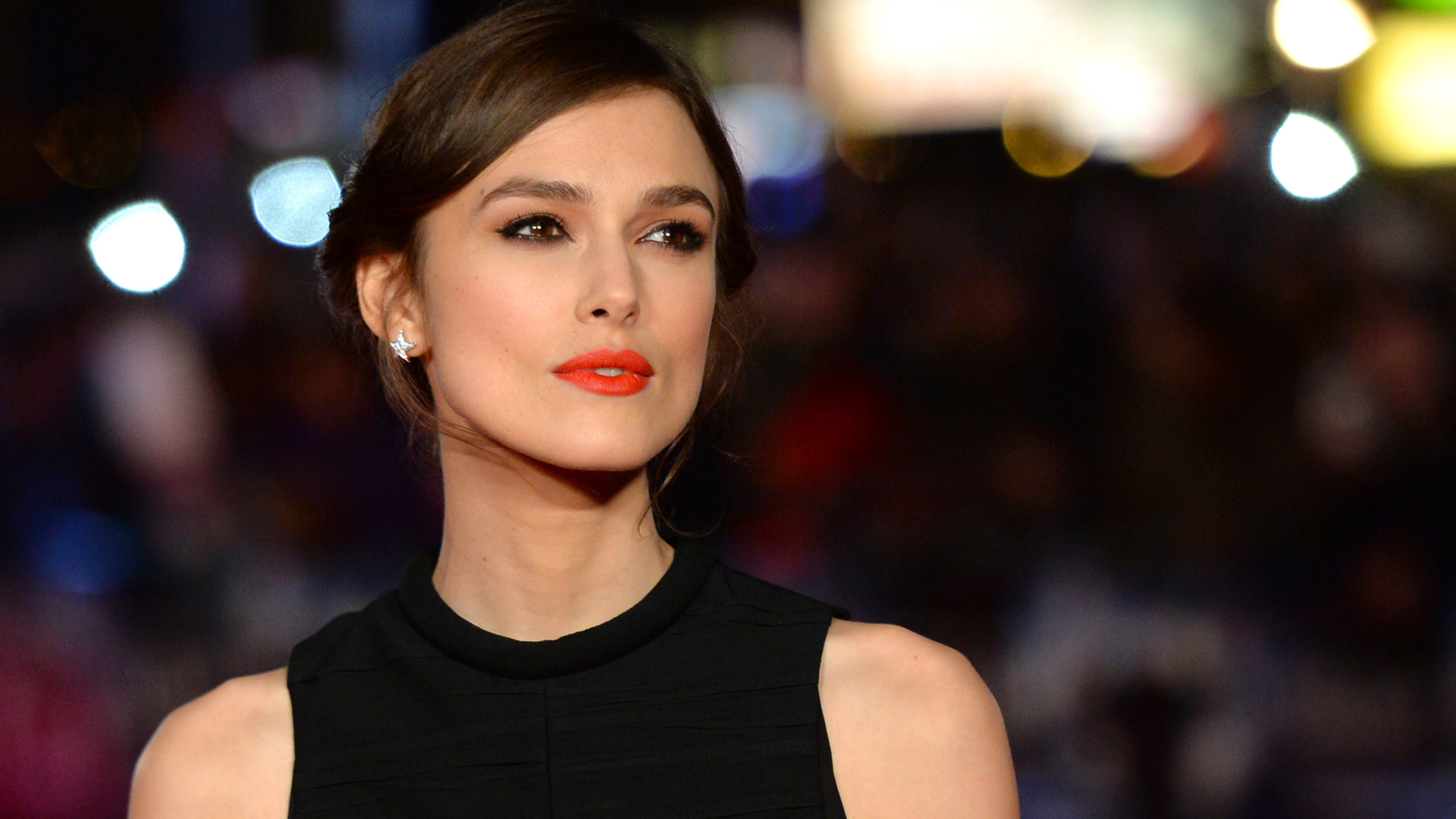 Keira Knightley OBE has played the lead role in the world-famous movie series Pirates of the Caribbean. For her outstanding performances in Pride and Prejudice and The Imitation Game, she received two nominations at the film industry's most prestigious and significant award ceremony, The Academy Awards. 
About
Keira Knightley has been a star in both commercially successful movies and independent cinema. She is famous for her roles in historical dramas. In 2018, she was rewarded with the Most Excellent Order of the British Empire, the OBE, for her remarkable services to drama and charity. 
Early Life
On the 26th of March 1985, Keira Christina Knightley was born in Teddington, a suburban area of southwest London. Her parents, Will Knightley and Sharman MacDonald, were stage actors. Keira's father wanted to name her after Kira Ivanova, a Soviet Russian figure skater he admired. But, while Keira's mother was registering her name on the birth certificate, she misspelled it and wrote the e before the i. As a result, she was named Keira. Keira's mother started working as a playwright after the end of her acting career. In contrast, her father was struggling to get acting projects. Keira has an older brother named Caleb. After Caleb was born, Will and Sharman faced considerable financial troubles. Keira witnessed the struggles and fluctuating degrees of success in her parents' life. Nevertheless, these situations did not prevent her from being curious about the profession of acting. 
Struggles with Dyslexia
Keira got admission to the Teddington School in the borough of Richmond upon Thames in southwest London. When she was three years old, she asked her parents to get her an agent because she wanted to become an actor. Her parents refused to do so because of her young age. At age five, Keira was one of the brightest students in her class. She was doing great in her studies. She could read confidently in front of people and thought she was intelligent. But one day, she was given a different book to read from. Her mother or teachers had never read that book to her earlier. She couldn't read anything. At the age of six, her academic performance went from brilliant to below average. She started seeing herself as an unintelligent student.
Luckily, her school teachers and parents took early notice of her condition. She was diagnosed with dyslexia at the age of six. Many children at school started calling her stupid. Her parents and teachers worked hard toward Keira, ensuring she did not feel like a stupid child. Her teacher told her mother that there's no reason that Keira won't be able to read or learn or do well at school. The teachers encouraged Keira and her parents that she would be able to overcome this difficulty.

Overcoming Dyslexia
Keira's brother, Caleb, was attending the same school and was suffering with dyslexia too. The teachers at the school had helped him with his condition. Moreover, they were aware of a child's difficulties due to dyslexia.
Keira's headteacher, Mr. David Cooper, told Keira's mother that if Keira wanted to act, then let her act. But only on one condition, she would be allowed to do so. He advised her mother that if Keira's grades stay the same or go up, she will be allowed to do acting. But, if they go down, then the opportunity won't be given to her. Keira's parents agreed to the advice. They told Keira that if she works hard and does well at school, they'll be hiring an agent for her and joining acting classes during her summer holidays. Listening to this, Keira got excited and worked hard to get good grades in school. During this time, her mother supported her throughout the year, and Keira was able to perform well at school. 
New Beginnings
As a result, her parents hired an agent for her at six. Consequently, she got to play small roles in television dramas. After that, she acted in a local amateur production written by her drama teacher named the United States. She also acted in a play written by her mother called After Juliet. From 1993 to 1999 she appeared in Screen One, A Village Affair, Innocent Lies, The Treasure Seekers, Coming Home, Oliver Twist, and the world-famous Star Wars: Episode 1 – Phantom Menace.

1999 – 2002
Keira had a significant resemblance to Natalie Portman. In the Star Wars movie, she played the role of Sabé, a trusted handmaiden of Queen Amidala ( Natalie Portman ). There are sequences in the film where Keira portrays Queen Amidala in tricky situations whereas Amidala pretends to be a handmaiden. The similarity between the two actresses was convincing. Once, Keira's mother, Sharman, could not differentiate between her daughter and Natalie. 
In 2001, Keira landed her first major role as the daughter of Robin Hood in the Walt Disney feature film Princess of Thieves. Simultaneously, she appeared in a British psychological thriller named The Hole. The following year, she played the role of Lara Antipova in the television adaptation of Boris Pasternak's novel Doctor Zhivago. The same year, she acted as a young drug addict waitress in the Gillies MacKinnon movie Pure. After that, she played the role of Jules Paxton in one of the decade's most popular and loved films, Gurinder Chadha's Bend It Like Beckham. 
Breakthrough and Worldwide Success
In 2003, Keira got the opportunity to play the role of Elizabeth Swann in the mega-hit American fantasy series Pirates of the Caribbean: The Curse of the Black Pearl alongside Johnny Depp and Orlando Bloom. The film earned a whopping $654 million worldwide. In the same year, she appeared in the multi-starrer Love Actually. The next year, Keira portrayed the role of Guinevere in the historical film King Arthur. Keira's role received many positive reviews.
In 2005, she appeared in several movies, including The Jacket, Empire, and Domino. Her biggest hit of the year was Jane Austen's novel Pride and Prejudice's movie adaptation of the same name. Keira received her first-ever nomination at the Academy Awards and Golden Globe Awards for Best Actress in a Leading Role at 20.
Reunion with Pirates of the Caribbean crew
She reunited with the Pirates of the Caribbean crew in the same year. Soon, they started working on the blockbuster movie's two sequels. The filming started in the same year. In July 2006, Dead Man's Chest's second installment of the Pirates of the Caribbean was released. It is the most significant financial success of Keira's career. The worldwide collections of the movie are above $1 Billion. In May 2007, the film's third installment was released called Pirates of the Caribbean: At World's End.
Struggle with PTSD and Panic Attacks after Success
Keira suffered from panic attacks, mental breakdowns and PTSD (post-traumatic stress disorder) at 22. She couldn't work for a year and was unsure if she would ever resume her work. With the help of her family and close friends, she was able to get out of the situation. 
2008 – 2018
From 2008 to 2018, Keira appeared in several prehistorical dramas and independent films. Some of her famous dramas/movies were: The Duchess (2008), The Misanthrope (2009), Never Let Me Go (2010) alongside Andrew Garfield, The Children's Hour (2011), Seeking a Friend for the End of the World (2012) with Steve Carell, Anna Karenina (2012), Begin Again (2014), Jack Ryan: Shadow Recruit to (2014) alongside Chris Pine, The Imitation Game (2014), Collateral Beauty (2016) with Will Smith, Kate Winslet, Edward Norton, and Helen Mirren. In 2018, she received the prestigious designation of the Officer of the Order of the British Empire (OBE) for her remarkable support of drama and charity.
Present
Currently, Keira is working on the adaptation of a sci-fi novel named Ancillary Justice and a drama film named Boston Strangler based on true events. It revolves around Loretta McLaughlin, the reporter who broke the story of 13 murders done by the Boston Strangler. 
Also read: Mindy Kaling | The Multitalented Star of American Television
How old is Keira Knightley?
Keira Knightley is 37 years old.
Is Keira Knightley married?
Yes, Keira is married to a British musician, James Nicholas Righton.
What is the net worth of Keira Knightley?
Keira Knightley has a net worth of $80 million.