Mindy Kaling | The Multitalented Star of American Television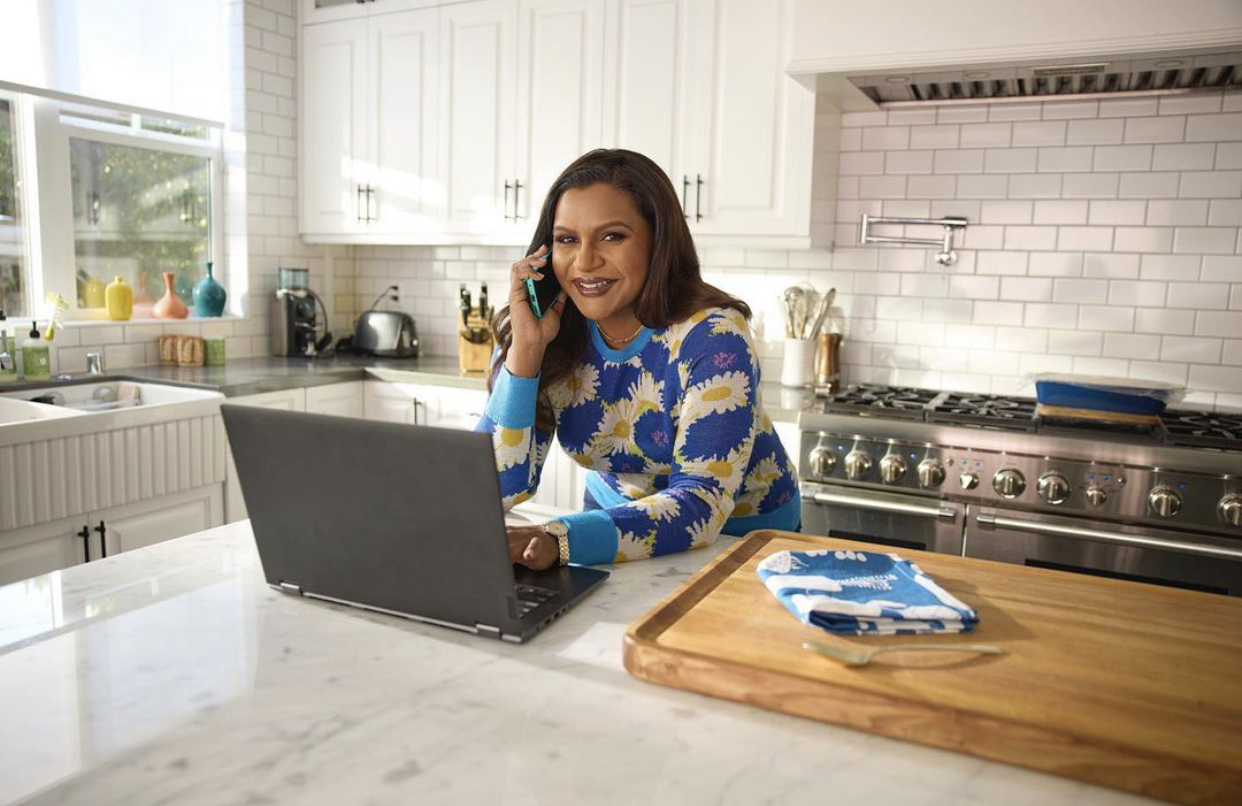 Mindy Kaling is an Indian-American actor, writer, producer, director, and comedian. She is the author of six books, and the creator of successful TV series like Never Have I Ever and The Mindy Project. Besides these, she has been a part of movies like A Wrinkle in Time and Ocean's 8. The Emmy Award-nominated actress has also been the voice-over artist for blockbuster movies like Despicable Me, Inside Out, and Wreck it Ralph.
About
Mindy Kaling first appeared on the famous television show "The Office." She has been a writer since she was six, and today she's the undisputed queen of American Rom-Com Television. She's an inspiration to many people of color, especially women. Mindy is famous for her witty sense of humor. Time has included Mindy in its 100 most influential people in the world list.
Early Life
Vera Mindy Chokalingam, famously known as Mindy Kaling, was born to a father of Tamil descent and a Bengali mother on the 24th of June, 1979, in Cambridge, Massachusetts, USA. She also has an elder brother named Vijay. Her parents, Avudaiappan Chokalingam and Swati Chokalingam, met while working at the same hospital in Nigeria. Her father was an architect by profession, whereas her mother worked as an obstetrician/gynecologist (OB/GYN) at the hospital. Mindy's family decided to immigrate to the United States in 1979 when Swati Chokalingam was pregnant with Mindy. Soon after reaching the United States, Mindy was born.
Mindy was never referred to as Vera, her actual name growing up. Her parents always called her Mindy. When Mindy's mother was pregnant, they were already planning to move to the States, and Mindy's mother was a fan of the show Mork and Mindy. Hence, she decided to name her child Mindy. Her actual name, Vera, comes of Hindu origin. It is the name of the incarnation of a goddess from the Hindu religion. 
Mindy graduated from a private school in Cambridge called Buckingham Browne & Nichols in 1997. In 1998, she got admission to Dartmouth College, where she majored in Classics and took up Latin as another subject. Besides this, Mindy worked in an Improv Group called The Dog Day Players and an acapella group called The Rockapellas. She was also writing for her college's humor magazine, The Dartmouth Jack-O-Lantern. During her college years, Saturday Night Live, Cheers by Glen and Les Charles, the animated sitcom Dr. Katz, and Professional Therapist by Jonathan Katz inspired her comedy. In 2001, she received her bachelor's degree in playwriting. 
Beginning of Career and Struggles
After completing her graduation, Mindy moved to Brooklyn, NY. In August 2002, Mindy co-wrote a comedic play with her college best friend, Brenda Withers. The play's name was Matt & Ben. It was based on movie stars Matt Damon and Ben Affleck.
Mindy portrayed the role of Ben, whereas Brenda portrayed Matt at an off-broadway show in NY. The play was a huge success. It was included in "Top Ten Theatrical Events of The Year" by TIME magazine. It was a goofy play that both the friends had written for entertainment. However, the audience loved the play. Later, a TV network picked the play for a TV pilot. But the television network told Mindy that they needed a more conventionally beautiful artist to play the role. Hollywood's harsh reality left Mindy saddened.
The Life-Changing Opportunity
In 2004, producer Greg Daniels read a speculative screenplay by Mindy and decided to hire her as a writer and performer for his upcoming show, The Office. The show had a staff of eight, and Mindy was the only woman on the team. She made her debut on the second episode called "Diversity Day" as Kelly Kapoor. The Office became a huge hit and won multiple awards and nominations at the Screen Actors Guild Awards, Golden Globe Awards, and Emmy Awards.
In 2009, Mindy wrote an episode called "Niagara." More than 9 million people watched it, and the Primetime Emmy Awards nominated the episode for Outstanding Writing for a Comedy Series. After the success of The Office, Mindy appeared in the 2005 movie, The 40-year-old Virgin. The movie featured Steve Carell, Seth Rogen, and Paul Rudd. 
Struggle after Success
Later on, Mindy became the co-executive producer of The Office. She helped in producing over 100 episodes of the series. But things weren't always good for Mindy on the show's sets. While working on The Office, a coworker mocks Mindy for her appearance and weight. She felt that she was being scrutinized. People openly expressed their displeasure about how she looked.
2012 – Present
From 2012 to 2017, Mindy created, co-produced, and starred as the lead character in The Mindy Project. The show received good reviews, and Mindy was appreciated for her performance by the critics. In 2018, she appeared in the multistarrer Ocean's 8 alongside Sandra Bullock, Cate Blanchett, Anne Hathaway, Sarah Paulson, Awkwafina, Rihanna, and Helena Bonham Carter.
In 2020, Mindy created the popular Netflix series Never Have I Ever. It was first aired on the 27th of April, 2020. The show has been receiving many positive reviews. Netflix renewed it for a second season and it premiered on the 15th of July 2021. Currently, the show is under production. The third season is set to release on the 22nd of August 2022.

Also read: Katy Perry | Failure paved the way to her stardom.
How old is Mindy Kaling?
Mindy Kaling is 42 years old as of now.
What is the net worth of Mindy Kaling?
Mindy Kaling's net worth is estimated to be around $35 million.
Is Mindy Kaling married?
Mindy is a mother to two children, but she is not married.