Kailash Satyarthi | Action hero against child labor 
Kailash Satyarthi stood against child labor and rescued around 70000 children and helped in shaping their careers. Every day we see 2-3% of children working for their families, or to solve their life problems. Is it right to allow children to work at the age of learning ?. 
The early career of Kailash Satyarthi
He was born on January 11, 1954, in Vidisha, Madhya Pradesh, India to a Brahman family. As matter of fact, his father was a police officer and his mother was a homemaker. He learned about the idealistic and helpful nature from his mother.
Educated from Samrat Ashok Technological Institute. He dropped his career in 1980 and started Bachapan Bachao Andholan against child labor. Likewise, he started a journey of activism against child labor and child abuse.
Life as activists
He built many organizations in the same vein to help children firstly, the Save Childhood Movement. Secondly, led the Global March against Child Labor traversing 103 countries, and covering 80,000km. That leads to restricting or in other words taking immediate action in eliminating the worst forms of child labor in the year 1999.
Being a member of UNESCO and also a valued member of the Global Partnership for Education. From which he put forth the "Education for All" against child labor. Along with several international organizations the Center for Victims of Torture (USA), and the International Labor Rights Fund (USA).
Organizations
Bachapan Bachao Andholan: 1980- To make a Child-friendly society receives free education and GoodWeave International:1994- known as a Rugmark logo for certifying products made without child labor. Kailash Satyarthi Children Foundation:2004- Helps in building awareness and policies of children's rights. Global campaign for Education:1999, and Non-governmental organizations:1999- Help the child for education with research and advocacy.
Furthermore, he collaborated with many NGOs, including Action Aid, Oxfam, and Education International. Global March Against Child Labor and national organizations in Bangladesh, Brazil, and South Africa
Kailash Satyarthi Awards
1998: Golden Flag Award (Netherlands), 2007: Gold medal of the Italian Senate, and 2009: Defenders of Democracy Award (US). 2014: Nobel Peace Prize, and 2017: Guinness World Record for Largest Child Safeguarding Lesson. Moreover 2019: Mother Teresa Memorial Award for Social Justice.
He was awarded for a great mission that he kept on doing throughout his life. His life journey inspired and was made into documentaries, tv-series and talks, shows, and awareness films. Considering all his successes and work that he is done, he was finally identified as a top 50 fortune in the year 2009 along with President Mr. Modi Ji.
Some information
As a child, he played for a football club so that he could raise the amount to pay school fees for underprivileged students. In addition, he conducted so many campaigns to develop textbook banks. He was not only an activist but also a poet, through which he inspired many youngsters. And will keep on motivating future generations as well.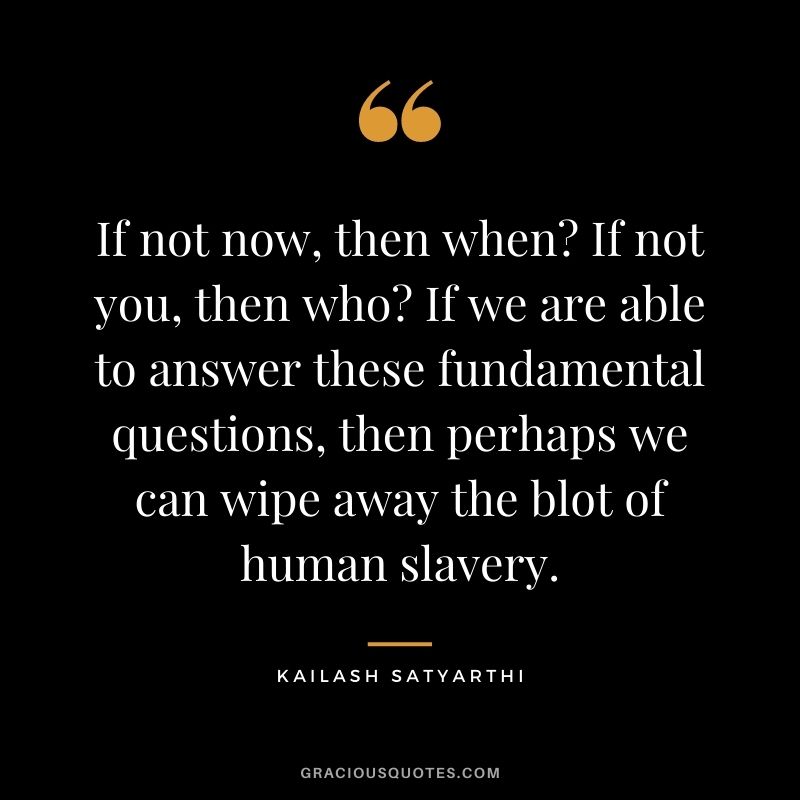 In 1977 he joined literature in Arya samaj. During that he changed his surname to Satyarthi derived from Satyarth Prakash in other words it is "Light of Truth", written by Dayananda Sarasvati, founder of Arya Samaj.
Kailash Satyarthi believes that every child has the right to have a better future. As a great leader, he said, " I will see the end of child slavery in my lifetime". He tried hard to support children as result he is helping in building a better India too. Similarly, he put all his heart and soul to bring justice to most of the children. In conclusion, let's make it happen with little support and show every has the right to education in other words society is always child friendly.
Also Read: Edmund Spenser| A famous poet
What is Kailash Satyarthi real name
Did anyone else received a Nobel Prize along With Kailash Satyarthi