Richard Madden | The Charming Star of Hollywood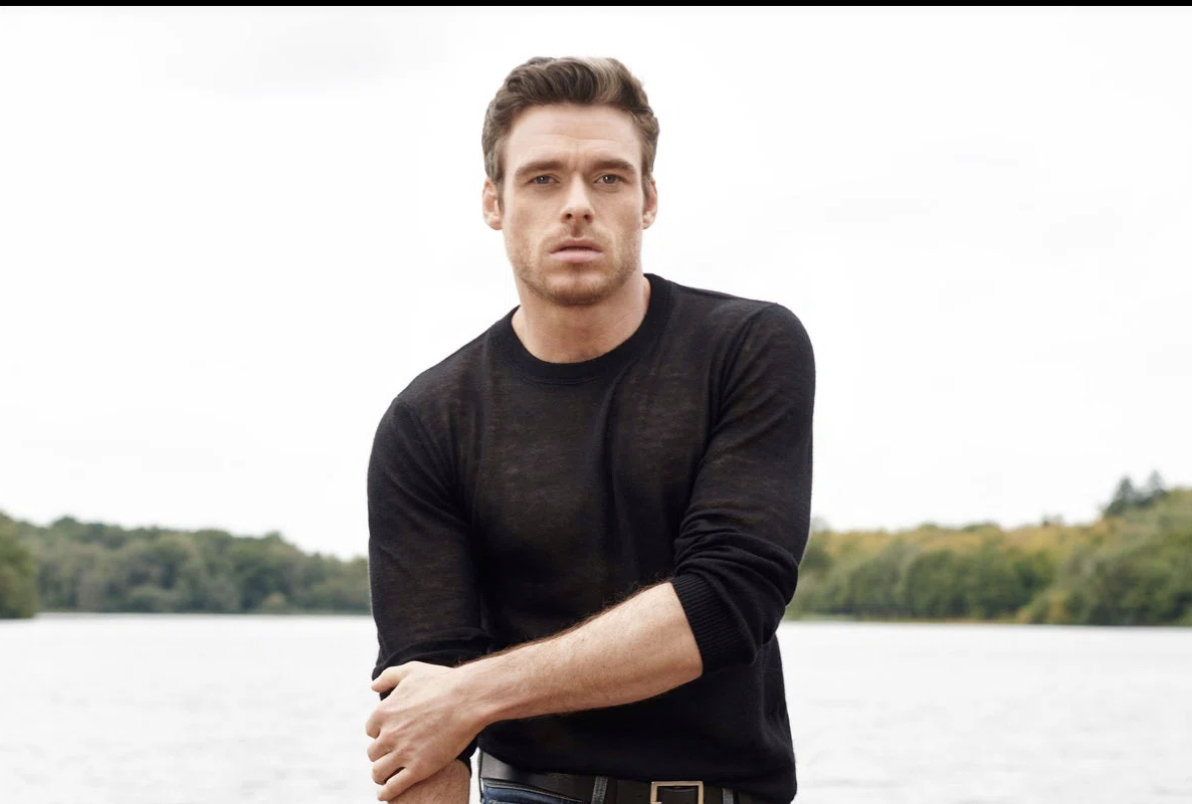 Richard Madden is famous for his roles in the worldwide sensation Game of Thrones, Cinderella (2015), Eternals by Marvel Studios, and Bodyguard. The Golden Globe Award-winning actor is a renowned theatre artist as well.
About
Richard Madden, the Scottish actor, rose to fame in 2011 when he played the role of Robb Stark in the American TV series Game of Thrones. Recently, he portrayed the role of Ikaris in the Marvel Cinematic Universe movie named the Eternals. He has been nominated for prestigious awards like the Screen Actors Guild Awards, National Television Awards, and Critics' Choice Television Awards. In 2019, TIME named Richard as one of the 100 most influential people in the world.  
Early Life
On the 18th of June 1986, Richard was born in a village called Elderslie, near Glasgow, Scotland. His father worked as a firefighter, whereas his mother was a primary school teacher. Richard had two sisters. Growing up, Richard was a shy kid. Even though he was nervous, he always gravitated towards acting. For him, acting was a way to overcome his shyness. As a result, when Richard was 11 years old, he joined the PACE Youth Theatre, a nonprofit organization in Paisley, two miles away from Richard's village. The same year, Richard was cast in the movie adaptation of Iain Banks' novel, Complicity. The movie was released in 2000, and Richard played the role of young Andy. Later on, he starred in a children's comedy television series called Barmy Aunt Boomerang. Richard played the lead role of Sebastian in the series.
Struggles with Bullying and Body Insecurities
Today, Richard might be one of the most desirable men in Hollywood, but as a child, Richard was bullied for his weight, and he had to face many problems after his role in Complicity. In the movie, Richard's character is raped. It was not a traumatizing experience for him to play the character, but he was targeted at the school for his role. For Richard, the school was a challenging place to be at. He was constantly humiliated, which was a rough phase for him. He couldn't wear denim until 19 because his waist was 38 inches, and it was tough to take jeans up. Richard was timid but aggressive and masculine as well. He recalls that acting was not a good thing for him back then. He couldn't make any friends, and most of the time, he felt left out.
From the age of 13 to 16, Richard did not take part in any acting project. Soon he realized that he was missing acting. But, he had lost confidence and felt he wouldn't be a pleasing boy to look at. Richard thought about acting for two years and finally gathered the courage to apply for a drama school at 18. He was confident that there was nothing else that he could do. Richard started working out and followed a low-carb diet plan to get into shape. He didn't want to be the fattest boy in the drama school. In his teenage years, he felt he was an unattractive fat lad and still didn't like looking at himself in the mirror.
New Beginnings
Finally, Richard got admission into the Royal Conservatoire of Scotland, formerly known as the Royal Scottish Academy of Music and Drama. During his studies, he worked with The Arches, art and live music venue in Glasgow, Scotland. Besides this, he performed in Franz Xaver Kroetz's play Tom Fool, a highly regarded play. After the success of the play, the production house moved to London. While being a part of Tom Fool, a team from Shakespeare's Globe noticed Richard. Shortly after that, during his final year at the conservatoire, he was cast as Romeo in the historic play Romeo and Juliet. The play was performed at the Globe Theatre of London, associated with William Shakespeare.

Later on, from December 2007 to February 2008, Richard appeared in Malorie Blackman's play, Noughts & Crosses. The following year he portrayed the role of Mark McNulty in a play called Be Near Me. Soon after Be Near Me, Richard caught the attention of many critics and received positive reviews for his performances. In 2009, he landed a role in a comedy-drama series Hope Springs, which aired on BBC. The following year, he appeared in two movies named Chatroom and Worried About the Boy alongside Douglas Booth.
The Life-Changing Opportunity
Until 2011, although Richard worked on TV series and movies, he couldn't afford to buy himself a two-time meal. Richard was broke and unable to pay the rent and bills. He even thought about moving back to his parents. When he was about to give up, he got the most significant career opportunity. He portrayed the character of Robb Stark in the Megahit HBO series Game of Thrones. His role in the series pushed him towards success and fame. He played the role of Stark for five long years and, as a result, learned many things during that time. 
In 2015, he played the role of Prince Kit in the blockbuster movie Cinderella, alongside Lily James and Cate Blanchett. The film received positive reviews from the critics and the audience. The following year, Richard portrayed the role of an American pickpocket living in Paris in the thriller Bastille Day. In the same year, he appeared in dramas like Medici and Oasis. 
2018 – Present
After the success of Medici, Richard appeared in a British Political Thriller called Bodyguard in 2018. His role landed him his first-ever Golden Globe Award for Best Actor in a Television Series. In 2019, he garnered two consecutive successes at the box office with Rocketman and Sam Mendes' World War I-based film 1917. In 2021, he played the role of Ikaris in Chloé Zhao's multistarrer blockbuster Eternals.
Currently, he's working on an upcoming American sci-fi drama series named Citadel alongside Priyanka Chopra. 
 
Achievements
| | |
| --- | --- |
| Golden Nymph Awards | Outstanding Actor (2018) |
| National Television Awards | Drama Performance(2018) |
| Golden Globe Awards | Best Actor in Television (2018) |
Also read: Khaby Lame | The TikTok Sensation who doesn't utter a word
How old is Richard Madden?
Richard Madden is 35 years old as of now.
What is the net worth of Richard Madden?
Richard Madden's net is said to be around $6 million
Is Richard Madden married?
No, Richard claims to be single.