Judi Dench | The success story of one of the best British actresses
Judi Dench is an English actress. She is regarded as one of the best British actresses of all time and is known for her versatile work in several films and television shows. Dench is the recipient of several awards throughout her career, including an Oscar, a Tony Award, two Golden Globe Awards, and many more. In addition, she is also one of the most significant theatre performers. Initially, Dench trained as a set designer but soon entered the world of acting. Here's Judi Dench's inspiring success story.
Early life
Judith Dench was born on 9 December 1934 in the city of York, England. Her father was English while her mother was of Irish descent. Dench's father worked as a doctor who also fought in World War I. She had two brothers and one of them also became an actor. Due to her parents, she always had contact with the theatre. As Dench's father was a physician, he was the general practitioner for the York Theatre Royal. Her mother was the theatre's wardrobe mistress. Often, several actors stayed in the Dench household. From a very young age, she grew up watching plays and how the theatre works.
Initially, Dench trained to become a set designer. However, she decided to go to drama school after her brother Jeff attended one. In addition, Dench was also inspired by watching Peggy Ashcroft, another English actress, play Cleopatra on stage. In an interview, she stated that Ashcroft's performance changed her life. She applied to the Central School of the Royal Albert Hall, London, and got accepted. During graduation, Dench was awarded four prizes and one of them included the Gold Medal as Oustanding Student.
Judi Dench's career
Dench's first professional appearance on stage was in 1957 in the play Hamlet. During this time, she toured all over America and Canada. In 1961, she joined the Royal Shakespeare Company and appeared in several plays. Dench made her film debut in The Third Secret in 1964. In the following years, she won three BAFTAs for her performances in several films. Dench eventually established herself as one of the most significant English theatre performers. She constantly received critical acclaim for her performances.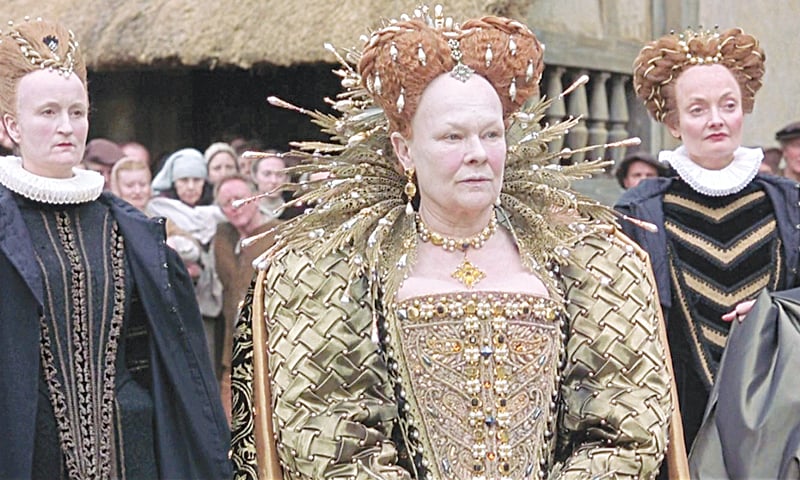 In th1 1990s, Dench started appearing on-screen more and received commercial and critical success. In 1995, she played the role of James Bond's boss in The GoldenEye. The film grossed over US$350.7 million worldwide. In 1997, she played the role of Queen Victoria in the teleplay Mrs. Brown and garnered worldwide acclaim from critics. She also won her fourth BAFTA and her first Oscar nomination for the role. In 1998, she appeared as Queen Elizabeth I in the film Shakespeare in Love and won her first Academy Award. In the 2000s. Dench continued to work on screen and on the stage. She appeared in films such as Iris, The Importance of Being Earnest, Die Another Day, Ladies in Lavender, and many more.
In 2005, she appeared in the film Pride & Prejudice, which was a commercial and critical success. She also played the role of M in the Bond film Casino Royale which became the highest-grossing James Bond film ever released. In the 2010s, she appeared and received praise for several films such as The Best Exotic Marigold Hotel, Philomena, Esio Trot, The Winter's Tale, Victoria & Abdul, Murder on the Orient Express, and Skyfall. Skyfall became the highest-grossing film in the James Bond series. At the current age of 87, Dench still hasn't retired from acting and is an inspiration to many. 
Judi Dench's success story
Judi Dench's success story is very inspiring. Her passion and dedication to acting made her one of the top actresses of all time. Hard work is the key to success. It teaches us determination, perseverance, and dedication. We should always believe in ourselves and never give up. Finally, we should also try to learn from our mistakes. 
Also read: Big Basket | The success story of the largest online grocery store in India